We have seen countless spy pics and videos of the upcoming Porsche GT4RS. Today is the first time Porsche has released images and video of its latest high-performance mid-engined model. The company is undertaking final testing and part of the news it chose to celebrate is the Cayman GT4 RS Nurburgring lap time achieved as part of its dynamic evaluation.
Follow Double Apex on Facebook and Instagram, where we share more car content.
---
Order from our online store and take advantage of free delivery in South Africa on orders over R349.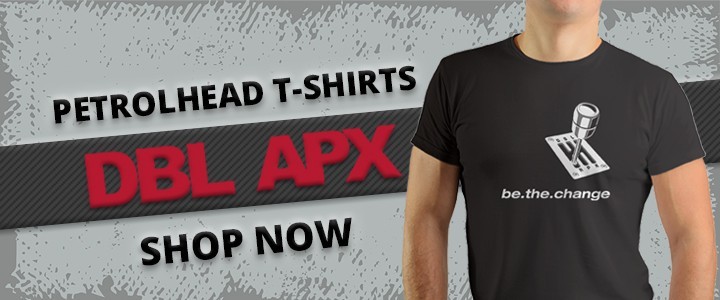 ---
A massive step forward
The Porsche Cayman GT4 RS is a more hardcore version of the already accomplished GT4. This version has been developed as a more track-oriented version. To prove its credentials the company sent development driver Jörg Bergmeister around the world's most fearsome circuit.
Read our recent Porsche 911 GTS driving review at this link.
Bergmeister lapped the 20,832-kilometre Nürburgring-Nordschleife circuit in a lightly disguised production car in 7 min 09,300 sec. The 718 Cayman GT4 RS completed the shorter 20,6 km lap in 7 min 04,511 sec. That latter number makes the Cayman GT4 RS Nurburgring lap time 23,6 seconds faster than its little brother, the 718 Cayman GT4. Non-standard items on the car included a racing seat. Porsche fitted the car with sticky Michelin Pilot Sport Cup 2 R tyres, which will be an option on the GT4 RS.
Watch Tom Cruise reenact a scene from Top Gun with a trio of Porsches.
What we know so far

The Cayman GT4 RS is reported to have the same 4,0-litre flat-six powertrain as the GT4. Power is expected to rise somewhat, from 309 to north of 350 kW. In the video below we can see the car is equipped with a PDK transmission, purists will be hoping that a six-speed manual is also on offer.
Check out our own experience of driving the Green Hell at this link.
From the images, we can see that the car has massive alloys. These shroud yellow calipers, which means the car has composite brakes. A pair of air vents, similar to that of a GT2 RS, seem to be masked off on the front fenders. Most notable of the changes over a GT4 is that massive rear wing, with a motorsport-inspired gooseneck mounting arrangement. Look closely and you'll see an air intake where the rear window would be.
In their own words
"During development, we gave the 718 Cayman GT4 RS everything that characterises a genuine RS: lightweight construction, more downforce, more power and, of course, an even higher level of responsiveness and feedback to driver inputs.
Check out Porsche's vision of an electrified monotype race series here.
"The fantastic lap time of the Nordschleife is impressive proof of how clearly noticeable these improvements in driving dynamics are," says Directors GT model line, Andreas Preuninger. "Our customers can look forward to a pure driver's car that makes a thrilling driving experience an absolute priority.
"The 718 Cayman GT4 RS is an uncompromising driving machine. It feels as nimble as a go-kart on mountain roads, yet is impressively stable and well-balanced on the racetrack. Otherwise, such a lap time wouldn't even be possible," says Jörg Bergmeister. "The GT4 RS is one of the sharpest cars Porsche has ever developed. And you really have had to experience the breathtaking noise it makes for yourself."
Watch the full lap and hear from the men responsible for the GT4 RS development process in the videos below.
---