Volkswagen Polo Cup is the longest-running one-make racing series in South Africa. The championship is now in its 25th year. As ever the on-track action is frantic as you can see from these Polo Cup crashes from a recent race meeting. Special thanks to Dean Venter for sharing these video clips with us and to Colin Brown for the images.
Follow Double Apex on Instagram and Facebook where we share more car content.
---
Order from our online store and take advantage of free delivery in South Africa on orders over R349.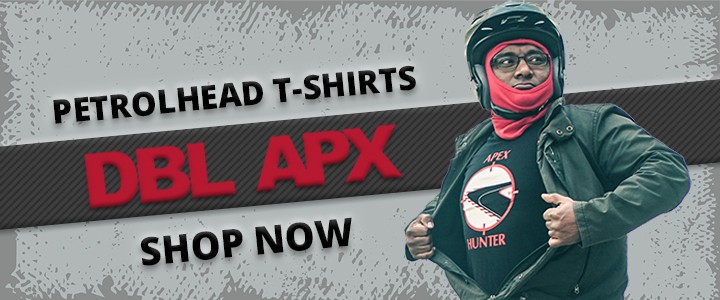 ---
Physics defying… or not
Over the last quarter of a century VW Polo Cup has provided fans with countless hours of entertainment. The series has been a stepping stone for hotshot drivers who cut their teeth in feeder formulae. Polo Cup is an arena in which SA's top talent can highlight their abilities against other up and coming drivers.
Check out the SA spec of the soon-to-be-launched VW Golf GTI by clicking here.
Thanks to parity of machinery, high-level of competition and closeness of racing drivers give little quarter and want to beat their rivals, sometimes with spectacular results. Drivers have proved time and time again that the rules of physics cannot be changed and the result is always the same: crashes.
Read our 2021 Formula One preview here.
Two crashes
The first national championship circuit racing event of 2021 took place at Killarney Raceway last weekend. There were two Polo Cup crashes in the opening race. During the early stages of race one former karting champion Kwanda Mokoena made contact with the pit wall and bounced back onto the track. In the video below you can see Dean Venter (our cameraman) narrowly avoid the spinning Polo. As Mokoena's car was almost at rest he was T-boned by Damian Hammond (pics above). Thankfully both drivers were uninjured. Watch a Mk8 Golf R drag race a Mercedes-AMG A45S by clicking here.
"When I initially started spinning across the track I tried to regain control of the car and get it pointing in the right direction again. Unfortunately I was collected by another competitor in the mayhem. I am just glad that both of us were able to walk away from such a scary incident. I'll be back stronger and fitter for the next round," said Mokoena in an exclusive chat with Double Apex earlier today.
The race was red-flagged to remove the stricken cars and to clean up the debris from the wreckage. A few laps into the restarted race, seasoned racer Dean Venter was tussling with a group of youngsters at full tilt down Killarney's back straight. In the video you can see Venter's Polo take a heavy knock on his right-hand-side from the car of Farhaan Basha. The Polo Cup rookie hit the outside barrier and spun back onto the track where Venter just managed to avoid hitting his car. Basha was stranded sideways across the track bringing out the red flags again.
"I was lucky to get away from those two major incidents with only slight damage. I am glad that my fellow competitors were all okay after such massive shunts," said Venter.