The Nissan GT-R 50th Anniversary takes place this year. The famous sportscar from Nissan has spanned five decades spawning some truly memorable creations in the process. Nissan produced this video (below) to show prime examples of its iconic model.
Catch our bespoke gallery of images from Nissan's private Heritage Collection here and view more galleries here.
Birthday party
Nissan has been celebrating the 50th anniversary of the GT-R for a few months now, but a massive celebration will take place at the 22nd annual Nismo Festival which will take place on December 8 at Japan's Fuji Speedway.
Check out this limited-edition Nissan GT-R by Italdesign.
At this year's event, Nissan will highlight the 50th anniversary of Nissan's legendary GT-R and Z models. To represent the Nissan GT-R, the festival will feature the KPGC10 'Hakosuka' Skyline 2000 GT-R, which won the JAF GP (Japan Automobile Federation Grand Prix) in 1969; the legendary Group A BNR32 Skyline GT-R; and the 2019 Super GT GT-R race cars. Click here for highlights of the 2018 Nismo Festival.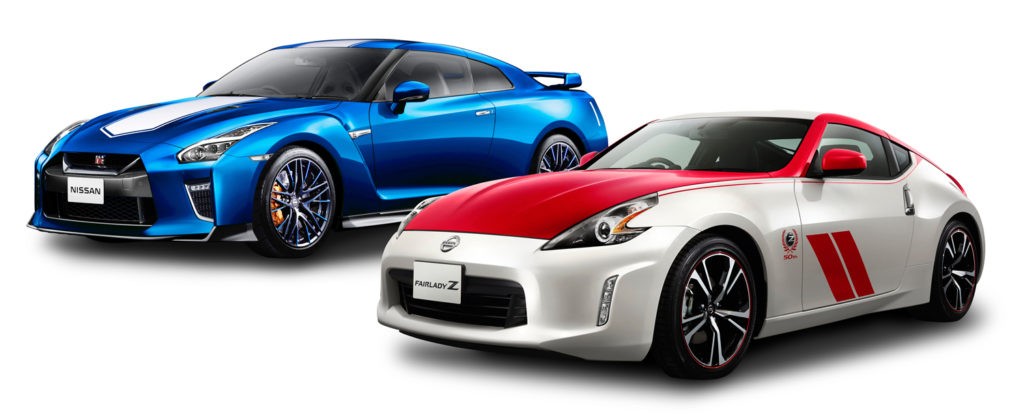 The festivities will also highlight the Nissan Fairlady Z, with several examples ranging from road cruisers to fully bespoke racing machines. Nissan will also present the 50th-anniversary model and a special edition 370Z to fans of the brand (pictured above).