New Toyota Corolla driven briefly by Double Apex as the national lockdown conditions ease.
It was unfortunate timing for Toyota South Africa as its planned launch of the new Corolla was scheduled to take place just a day before the national lockdown was instituted a few weeks ago. As the event could not take place we were sent a test unit to drive, but it sat gathering dust as we were not allowed to travel. With the recent easing of restrictions, we took the newcomer out for an extended drive and report here.
There a few truths in South Africa: we all love to braai, everyone thinks they can do a better job coaching our national sports teams, and every extended family has owned a Toyota Corolla at some point. It's unsurprising to learn that over a million units of the nameplate have been sold locally since introduction.
Follow Double Apex on Instagram and Facebook where we share more car content.
Stylish new prospect
Last year Toyota launched the Toyota Corolla Hatch and the sedan version shares its stylish visage with its sibling. Slim bi-LED headlamps (matched by the items at the rear) and a three-dimensional effect on the lower air dam give it a crisp, modern appearance. The new model has a more hunkered-down stance than its predecessor as it sits 20 mm lower to the ground and boasts wider front and rear tracks, by 11 mm and 22 mm respectively, and a shorter front overhang. Our test unit was the higher spec XR derivative, which means that it is fitted with snazzy 18-inch alloys.
Click here to read our review of the Corolla Hatch.
Simple and modern
Considering its sharp exterior appearance, some may feel that the interior treatment is a bit unadventurous; not that it's lacking in any way. The figure-hugging front seats are comfy, and feature electric adjustment on the driver's side, the steering wheel is leather bound and the simple dashboard features hand-stitching.
The small sedan takes a step forward in terms of the technology on offer, an area where the Corolla had fallen behind its rivals. Centre stage is taken by a touchscreen infotainment system that includes Apple CarPlay and Android Auto. Vital driving information is relayed to the driver via a crisp digital screen. Other highlights on the XR grade Corolla include climate control, keyless entry, a rear-facing camera, one-touch electric windows, remote audio controls, an auto-dimming rear-view mirror, and cruise control.
Read our Toyota GR Supra driving review at this link.
Naturally aspirated
When just about every model on sale in SA features a turbocharged motor, Toyota SA has opted to fit the local Corolla range with naturally aspirated engines. That, perhaps, speaks to the type of buyer the range appeals to. The smaller option is a 1,8-litre unit (103 kW/171 N.m) and the larger, as fitted to our test car, displaces 2,0 litres and produces 125 kW/200 N.m of torque. Both engines can be mated with a self-shifting CVT, while the larger can also be coupled with a six-speed manual, as with our test car.
On the road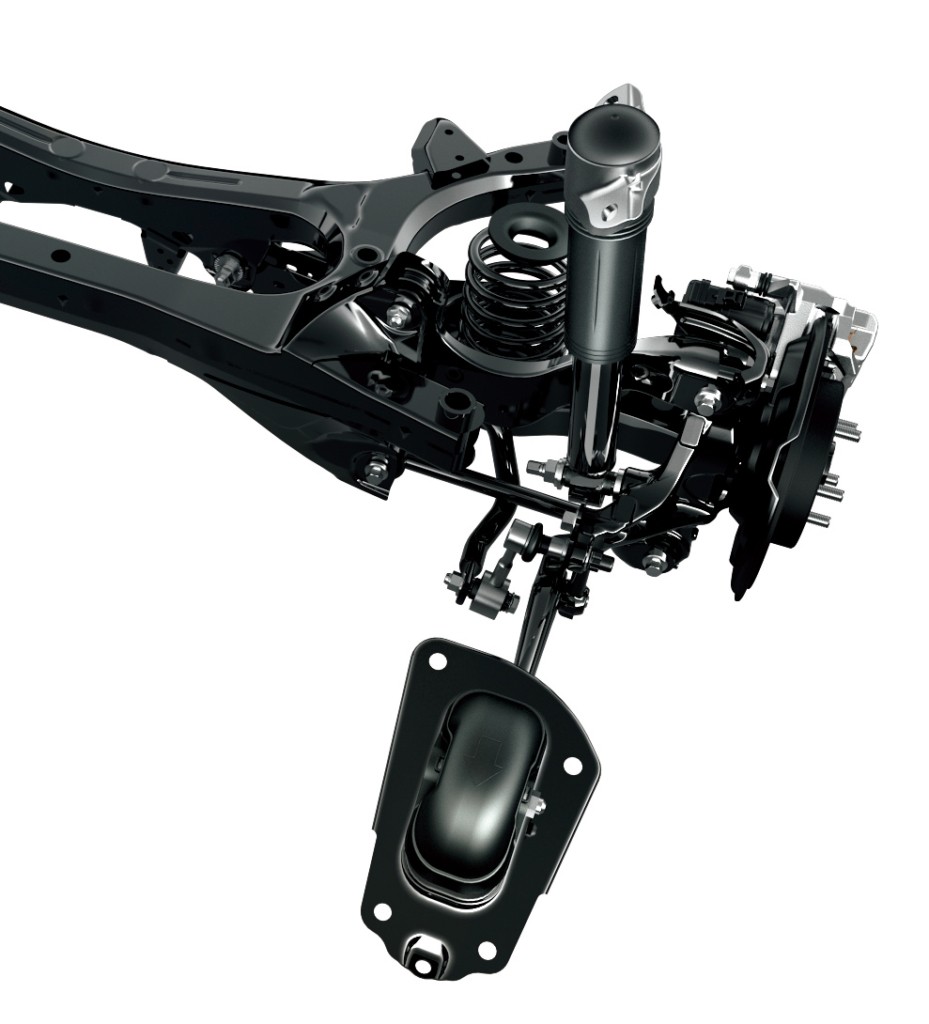 One of the very first things that struck us with the new Corolla is just how refined it is. There is hardly any unwanted NVH to be felt in the cabin. Toyota has applied sound damping materials in strategic locations to isolate occupants from noise and it shows. One of the upgrades to the latest-gen Corolla is the adoption of a fully independent rear suspension arrangement (pictured). This new layout works in tandem with the MacPherson front struts to create a ride quality that would shame many premium models, even on low profile tyres.
The manual transmission was a welcome treat as most cars available to the media for review purposes these days have automatic transmissions. A lightly sprung shift action makes easy work of shifts without being a chore. If you want to make brisk progress, you really need to wring the engine out, but it's a Corolla, so you never feel the need to. At a true 120 km/h the engine ticks over at 3 000 r/min keeping engine noise low.
Summary
The Corolla is one of those names that everyone immediately recognises. Some folks may not know what a Pagani or a Koenigsegg is, but they will most certainly be able to tell you what a Corolla is. That brand strength and, in many cases, loyalty to the Corolla has made it a best-seller throughout the world for several decades. Despite the current slant towards SUVs and crossovers, Toyota still leads the sedan segment in terms of volume.
This 12th generation Corolla takes all the characteristics that previous models have perfected and moves the game on a step further. When/if you go into a dealership to try one out, you will know exactly what to expect, but you will also be pleasantly surprised at how Toyota has improved one of the world's best-selling cars.
Model: Corolla 2,0 XR
Price: R420 500 (includes six-services/90 000 km service plan and three-year/100 000 km warranty)
Engine: 2,0-litre, inline four
Transmission: six-speed, FWD
Max power: 125 kW
Max torque:  200 N.m
Top speed: n/a
0-100 km/h:  n/a
Fuel consumption: 6,5 L/100 km