The Mercedes-AMG GT Black Series is a car that we have been keenly following since well before it debuted. We were the first in the world to reveal the car's power output, months ahead of anyone else (as we reported here). We even had pics of the car ahead of its international reveal (link here). Earlier today the GT Black Series SA price was revealed. We were quite surprised to see the car shown on the company's local website. In previous discussions with MB SA we were told that there is an extremely limited allocation for the local market and that all units had been spoken for already.
Follow Double Apex on Facebook and Instagram, where we share more car content.
---
Order from our online store and take advantage of free delivery in South Africa on orders over R349.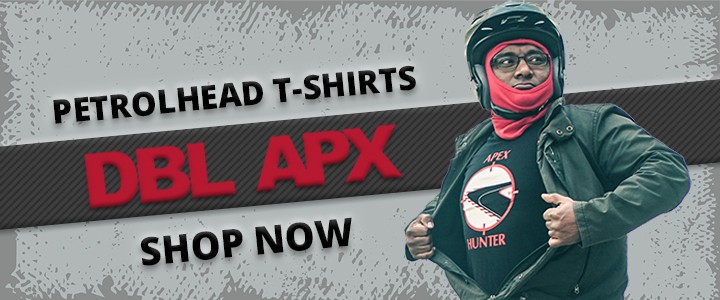 ---
Top of the pile
The Mercedes-AMG GT Black Series SA price is R7 524 120 which makes it, for now anyway, the most expensive vehicle sold by Mercedes-Benz South Africa. As you'd expect of a range-leader, that costs over seven and half million, there aren't too many extras, or extras that you have to pay for. However, choose the AMG magmabeam (as pictured) or the AMG green hell magno paint and expect to add R151 400 to the base price for a total of R7 675 520.
GT3-derived road car
The Mercedes-AMG GT Black Series is the company's most extreme road car to date. That is until the F1-powered AMG One hypercar is eventually launched. It is powered by a bespoke 4,0-litre V8 fitted with twin turbochargers and at its heart is a flat-plane crankshaft that helps it rev into the higher end of the range with smoothness. Peak power of 537 kW is developed between 6 700-6 900 r/min with maximum torque of 800 N.m on tap from 2 000-6 000 r/min.
Click here to read about all the former Black Series models.
This racetrack refugee has taken many lessons from Mercedes' GT3 racing exploits (racecar pictured above) especially in the field of aerodynamics. The one-time Nurburgring lap record holder for production cars (see video below) has a number of adjustable aero surfaces to achieve max downforce when needed. It is also kitted out with sticky, semi-slick rubber from the factory. What do you think of the GT Black Series SA price? Let us know on our  Facebook page.