Double Apex's newest contributor, Claudio Piazza-Musso, is well-known in local racing circles. The multiple circuit-racing champion is now a racing driver coach and mentor via his company Race Driver SA. In his first submission to Double Apex he takes a unique look at the career of the recently crowned, six-time world champion: Lewis Hamilton – Career Ender
Drivers in F1 are forever being scrutinised, criticised, idolised and often compared to each other. Ultimately, we all want to know who is the best and, more difficult to ascertain, the all-time greatest. Names that top the lists include Fangio, Hill, Clarke, Stewart, Prost, Senna, Alonso, Schumacher, Vettel and Hamilton. But who is the all-time greatest?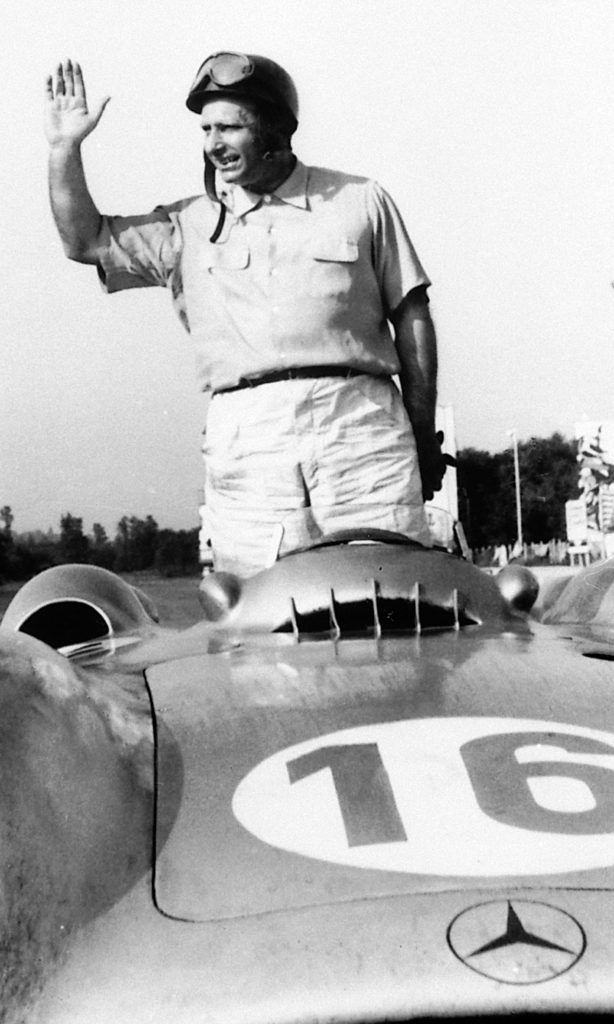 Braver than most
Different generations of drivers require special skills. In the early years of F1, bravery certainly was a major factor, today, I think, less so. In today's world, multi-tasking is certainly high on the list of requirements to be successful. Media and social media is another skill that was not as important back in the day. You might ask what media and multi-tasking has got to do with being the greatest F1 driver? More than you might imagine.
If you could drive fast, were seriously brave and had a good understanding of vehicle mechanics, you could, in all likelihood, have given Fangio (pictured) a good run for his money. On the other hand you would not fare too well against Max Verstappen. The latter was the case in point for Pierre Gasly. His self believe and the ability to go up against a driver that is both ruthless in the car and in front of the media was slowly, but surely, eaten by Max. Gasly would eventually lose his ability to be fast and to perform at his highest level resulting in a demotion from the front-running team. This is the difference between good and great drivers.
New age
In today's world, if you cannot deal with the media and their continuous criticism and pressure, you are dead in the water before you even turn a lap. So we now know the greats of today can deal with a lot more than just driving. Their social skills are on another level, including relationships, negotiations, fitness regimes including diet, feedback to a host of engineers and a team that runs into the thousands in staff, who are on another level when it comes to intelligence and the will to win.
Intimidation factor
Quite possibly the most important attribute the greats have is the ability to intimidate and dominate their teammates. Most often than not, their teammates usually have very short careers and with little to no success once they have partnered with a great. This rings especially true when you consider how many teammates have come and gone over Lewis Hamilton's career.
The first big name that got the shock of his life was most certainly Fernando Alonso who faced Hamilton in his rookie year. The ability to be on pace and faster than a two-time world champion, fight for the world title and possibly the most important, have the team and a nation behind you, and all this in your rookie year, that is the sign of a great.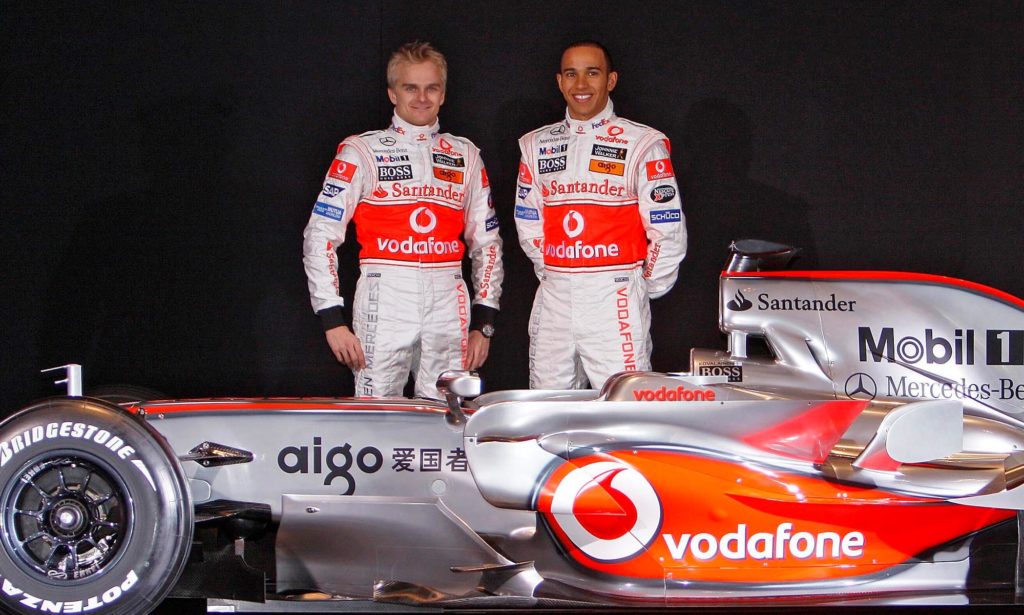 Who remembers Heikki Kovalainen? The young Finn arrived in F1 after claiming several big-name scalps in the prestigious Race of Champions (RoC). After being out-classed and out-paced by Hamilton, his career went backwards and before long he was out of F1 and never heard of again. Former champions like Jenson Button and Alonso didn't win another F1 title after partnering with Hamilton and eventually left F1 after having partnered with the Briton. Schumacher did the same to teammates, as did Senna.
Listen to Lewis Hamilton's peers after he won his sixth title.
A worthy adversary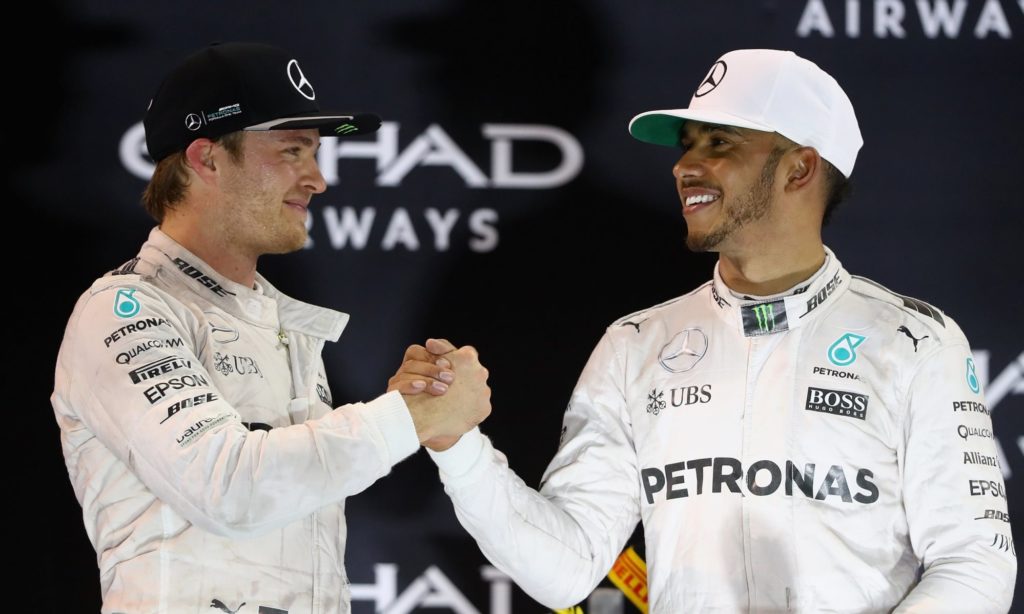 The difference in this story, comes in the form of Nico Rosberg. The German was a great number two driver and teammate, as he pushed Lewis to new heights and even trumped Lewis to be world champion in 2016. This, however, came at the cost of ending his career prematurely. This was not a fluke, Rosberg knew, that to repeat such an amazing feat, would be too taxing on his psyche and his life.
Rosberg, Button and Alonso were sent to retirement from F1, by the driver who not only has many records and titles to his name but the record of the most world champion teammates that have retired after being a teammate to him.
The greatest?
The question remains, does this give Lewis Hamilton the title and mantle of Greatest F1 driver to this day? With title number six in the bag, Lewis Hamilton has certainly set himself apart from the greats that have 1,2,3,4, or even 5 titles. Is he as great as Schumacher on 7, or is he better, having beaten many of Schumacher's records and other records that not even the all mighty Schumacher was able to conquer? In my humble opinion, Fangio will forever be the Godfather of F1.
Senna the first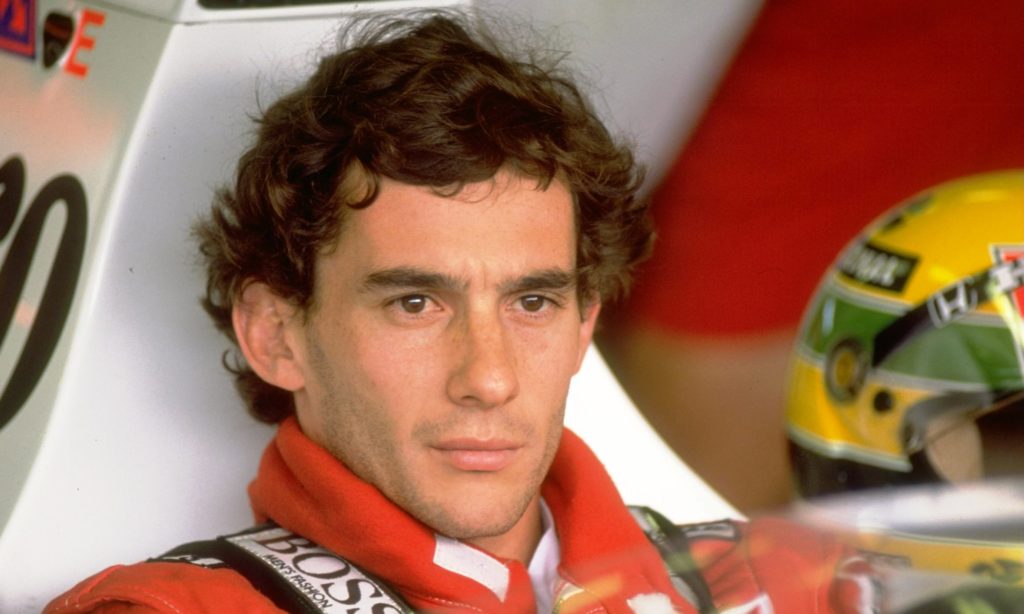 Senna will always be the driver that took F1 to a new level of dedication, professionalism and sheer mastery of driving, with all emotion and passion one cannot put into words. His mystique and commitment was unparalleled up to that point and was certainly the driver who started the new era of super-athlete; a true pioneer for the sport.
Michael the complete
Schumacher perfected the super athlete mould that Senna created. Schumi was relentless in his path to smashing records and titles no one thought were possible to achieve, with seven driver's titles and a long list of accolades to his name. All of this with a human touch that has left everyone in awe to this day.
Hamilton the great
Hamilton has now elevated the human spirit to the next level, a level of professionalism that encompasses an awareness of not only one's self, but everyone and everything that is the sport of F1. He has faced many challenges and overcome them all to Still Rise and triumph in the sport and as a human. Even at six world titles, Hamilton has shown greatness beyond just winning titles and records with a bright future still ahead. Possibly the greatest of all time and with more to possibly come. Schumi still has the most titles and wins, but also raced 61 more races than Lewis.
Click here to read about Hamilton's softer side.
Senna and Gilles Villeneuve are many people's choice as the greatest drivers, but their death robbed everyone the opportunity to see them possibly achieve great stats. Is it plausible to then say Lewis is the greatest, or are the stats the ones to crown Schumi as the best?
Watch this video to learn why Hamilton is considered one of the greatest.
Schumacher vs Hamilton
| | | |
| --- | --- | --- |
| | Schumacher | Hamilton |
| Races | 308 | 247 |
| Pole positions | 68 | 87 |
| Races led | 142 | 146 |
| Races won | 91 | 83 |
| Podiums | 155 | 150 |
| Titles | 7 | 6 |