Imagine that you want to order a new, personalised Lamborghini but you can't fly to Italy to choose the bits and pieces you desire for the custom project. Well, Automobili Lamborghini has just announced the creation of a new virtual Ad Personam studio. This new service allows clients from across the globe to personalise their new Lamborghini from the comfort of their own homes. To celebrate the occasion Lamborghini has also created the Aventador SVJ Xago.
Follow Double Apex on Instagram and Facebook where we share more car content.
Ad Personam is a program that was launched by Automobili Lamborghini in 2013. This is a service that allows potential buyers to pick and choose between the various non-standard options available on the cars built at the Italian factory; be it alloy wheels, material choices or colours. Today more than 50 per cent of new Lamborghinis feature at least one Ad Personam detail, with the bulk going to the USA, Asia and UK.
Online shopping
Buyers of new Lamborghinis can pre-book a consultation via their nearest dealership. If they choose to visit the local dealer they can choose from the Ad Personam options on display. A video call will link buyers to the Ad Personam studio. Clients can view live design proposals and configuration suggestions from the staff on hand applied to their chosen vehicle. Smartphones will be used for walk arounds and to see close-up details.
Click here to read our Lamborghini Huracan Evo driving review.
Celebratory model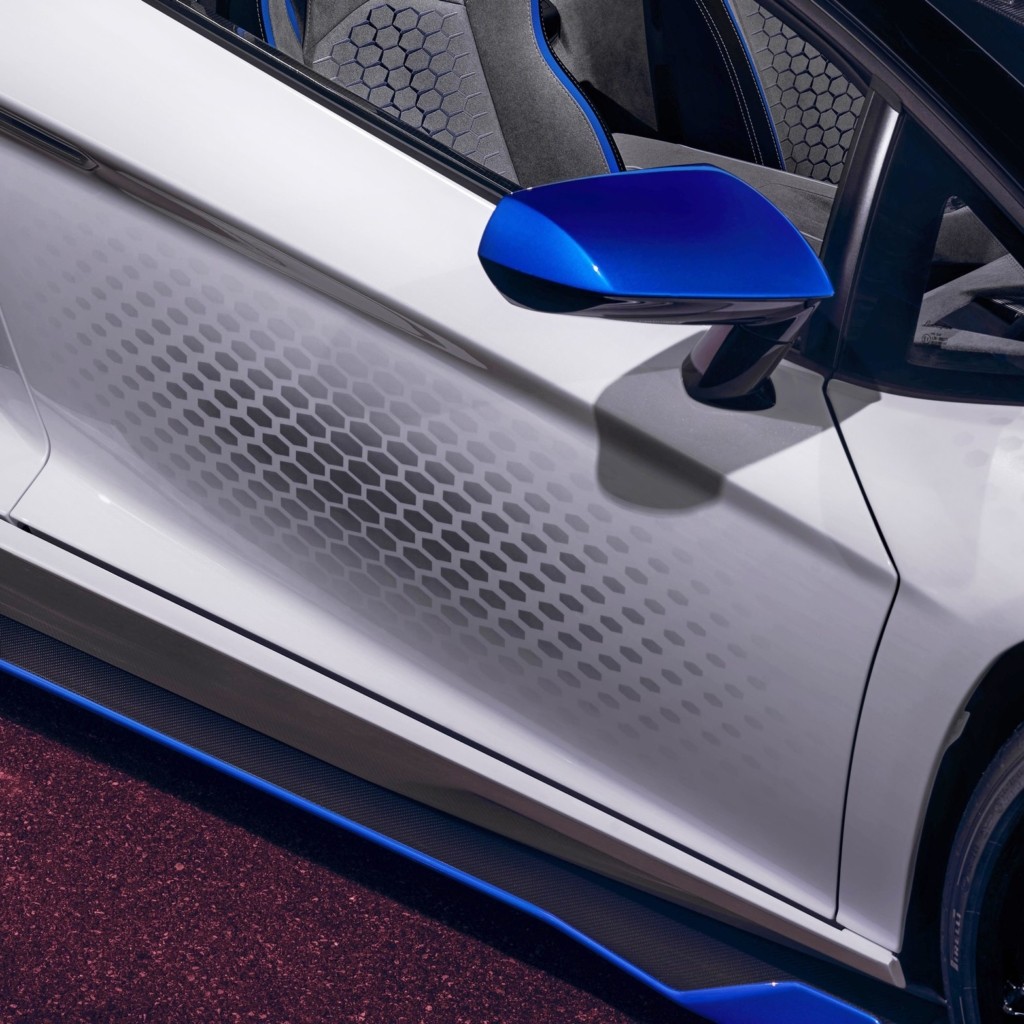 To celebrate the occasion Lamborghini has created the Aventador SVJ Xago. Just ten units of this limited-edition version will be produced, all reserved for clients specifying their Aventador SVJ virtually. The Aventador SVJ Xago, says Lamborghini, is inspired by the hexagon cloud shapes at the North Pole on the planet Saturn and the strength of the hexagon in nature. Xago is a shortened version of 'hexagonita', a theme used heavily in Lamborghini design.
Take a walk through the Lamborghini Museum with these exclusive images shot by us.
The new model is distinguished by a fading hexagonal silver effect, with a unique Ad Personam contrast colour livery for each car and gloss black rims. The cabin features an exclusive seat pattern with hexagon theme, and special contrast colour matching the exterior. Under the skin the SVJ remains unchanged. The naturally aspirated 6,5-litre V12 produces 566 kW at 8 500 r/min along with 720 N.m of torque. This means the SVJ can accelerate from standstill to 100 km/h in 2,8 seconds and to 200 km/h in 8,6. Top speed is rated at over 350 km/h.
Check out the Aventador SVJ's active aero system in action in this video.
In his own words
Giovanni Perosino, chief commercial officer of Automobili Lamborghini: "We still look forward to welcoming clients to Sant' Agata Bolognese in the future but we expect more than 150 Ad Personam consultations to take place virtually within this year, and continuing as an option for the future. With the support of our dealers worldwide, who also have significant personalisation experience and of course, samples and materials in their own dealerships, we have the exciting opportunity in an increasingly digital age to create one-off Lamborghini models virtually."