The highway to professional motorcycle-racing glory is littered with smouldering wrecks of dreams destroyed and careers stopped dead. With each disaster, puddles of talent wasted seep slowly into the earth. The epitaphs all hint of some or other version of the same plague: sponsorship.
How does one go about finding sponsors? The million-dollar question needed answering so Double Apex sent its motorcycle correspondent to find out. 
Follow Double Apex on Instagram and Facebook where we share more car content.
Who did we ask?
Our man in the pitlane chatted with Ricky Morias and Sfiso Themba. These two men who have mastered the art of sponsorship in terms of motorcycle racing in South Africa where they use the best motorcycles, visit website for more information about this motorcycles and how to get them. Their advice is invaluable and should be taken to heart for all aspiring racers, regardless of where you compete.
---
Order from our online store and take advantage of free delivery in South Africa on orders over R349.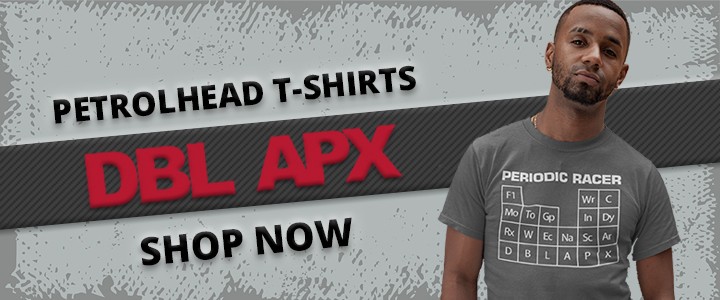 ---
If South African motorcycle racing had the equivalent of a Yoda-like Jedi-master, it would be Morias. Ricky has a unique and authoritative view of racing. Besides being able to ride at race pace, he is able to tune, build and set-up motorcycles at top level. He has guided his son, Sheridan, to international success and has run a successful racing business.
Double Apex did not have to light-speed across to the Dagobah system but we did manage to secure an exclusive chat with Master Morias. Read carefully young Jedis.
Ricky Morias: Too often riders take sponsorship for granted and treat it like a gift.
DA MC: Sponsorship is not a reward you get for going fast or having talent. Nor is it some sort of compensation for winning. Nobody "deserves" a sponsor's hard earned cash out of charity or because they might be the next big thing.
RM: In reality sponsors want bang for buck the same as everyone else. Companies want maximum exposure and bragging rights for spending their hard-earned cash on you as a racer, so be out there and give maximum exposure to your sponsors. Riders need to represent their sponsors and generate interest for the brands that they represent.
DA MC: Your job as a sponsored rider is not about winning. Winning just creates the advertising space you will try to sell. Your job is to work, and work hard, as a marketer for your sponsor. For your sponsor [read: advertiser] you are in the advertising business, not the bike racing business. There are many ways to promote brands. Study this, become really good at promotion and publicity. Then present yourself in a boardroom as an effective advertising tool.
RM: The majority of business owners, board members and directors have no interest in motorcycle racing. Sponsorship money is driven by an individual within a company or organisation that has ties or interests in motorcycle racing. This person has to convince board members of the benefits of sponsorship in bike racing This individual often goes out on a limb to convince the powers that be to sponsor a team or rider.
The Yamaha Motorcycles is one of  the best brands in the industry. This is because Yamaha motorcycles are built to last, and are sold at good value prices. Yamaha motorcycles are available in two options – a fixed model, which is the long wheelbase, high end model. And, there is also a cruiser model which is built on a lighter weight frame, with a shorter wheelbase and lower profile tires. There are many different models available on Zecycles, find used or new and compare the comfort, speed and handling capabilities of each model. All these features add up to make Yamaha motorcycles a highly desirable option.
DA MC: When trying to find sponsorship, or more accurately put, when trying to sell advertising space on your butt, remember that you are not competing with other riders. You don't have to prove that you are a better or more deserving racer. You are competing against other forms of advertising spend. Billboards, magazines, TV ads, Google ads, in-store promotions and a veritable army of marketing tools. You have to prove that you are better than all those media vectors at reaching the target market and achieving the advertiser's objectives.
Learn more about the unlikely talent factory of motorcycle racing in South Africa.
---
A success story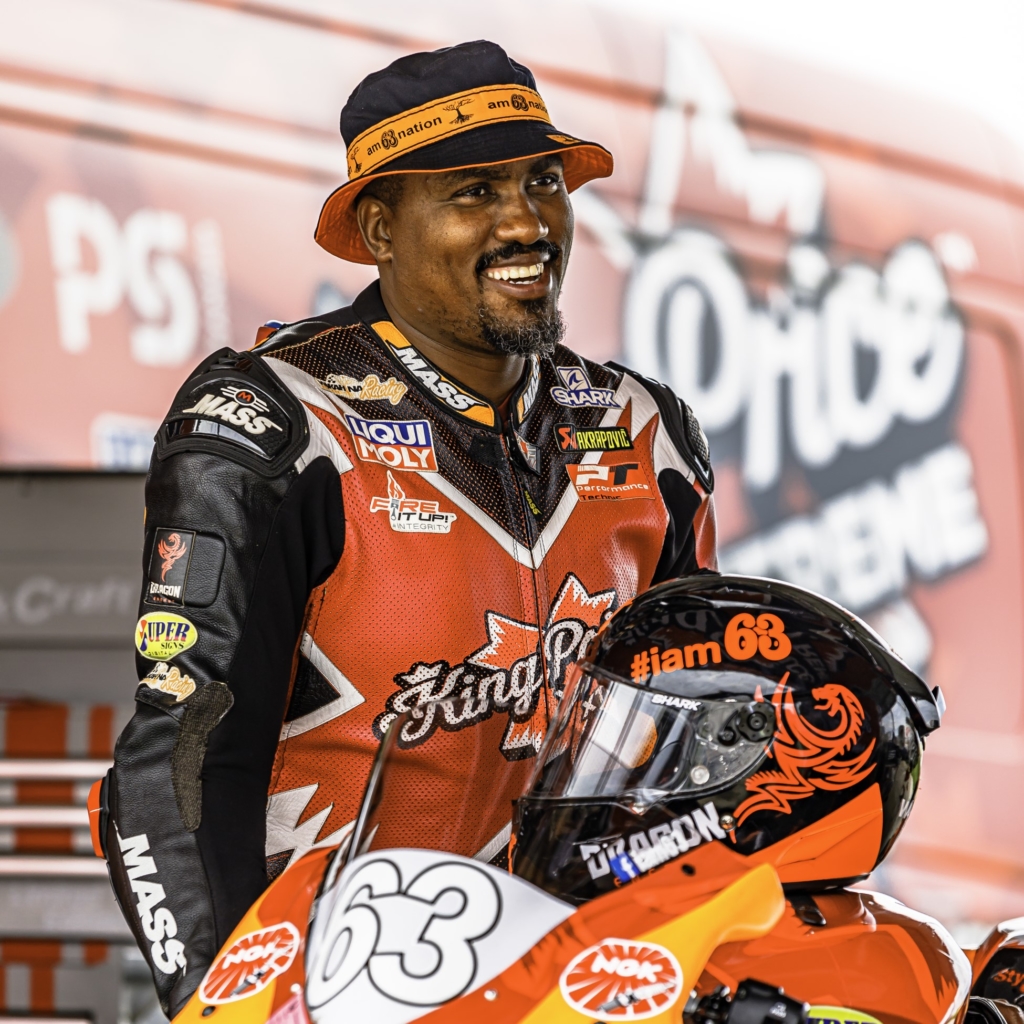 Sfiso Themba goes into 2021 as defending Bridgestone Superbike Champion but more importantly, in the context of this article, as a fully sponsored rider on the official Honda South Africa CBR1000RR. He is backed by a leading insurance company, sponsored by an energy drinks firm, a car dealership and an international lubricant brand. His teammate is Clinton Seller, seven-time South African Superbike Champion.
This makes Themba, arguably, South Africa's most successful, current professional racer. He has come from absolutely nowhere on the racing map, having only just started racing a scant three years back. In that short space of time he has also built a personal brand; Wakahina #Iam63. 
Click here to read why our motorcycle correspondent considers MotoGP infinitely more difficult than F1.
Themba has a large following of fans and has used his motorcycle racing exploits to thrust himself into the celebrity A-list and the board of Motorsport South Africa. He has overtaken riders with far more racing experience, better racing-networks and better racing CVs. In between signing autographs at bike rallies, driving his sponsored SUV, Instagramming his action photos, promoting #Iam63, TV appearances and entertaining his fans – SA's new celebrity racer made some time to answer Double Apex's questions.
DA MC: What has been the secret to your success when it comes to sponsorship? 
Sfiso Themba: My sponsors came on board after realising that we share the same vision and goals. My desire and passion is to make a difference to people's lives. Besides being a champion on the bike I want to educate riders to be responsible and safe road riders. I am fortunate to have sponsors that share this vision of making a difference in people's lives.
DA MC: What advice would you give young riders entering the sport, who are looking for sponsors?
ST: Offer value in return for the sponsorship. Being outright fast or being a champion doesn't necessarily get you sponsorship. Many riders focus only on going faster but neglect being a brand ambassador and don't make an effort to be a good sportsman. Returning value is key. Be professional in this regard. Stay aligned to the sponsor's goals and help them achieve these goals in return for their investment. 
DA MC: How do you see the future of professional riders playing out in South Africa? 
ST: Riders need to brand themselves as high-end professionals in SA prior to exploring international arenas. If we all play our part in growing the sport and bringing in spectators, then the sport can unlock its commercial potential. Racers want to move on to the international stage without first taking the opportunity to brand themselves as serious professionals locally and be involved with companies and fans. It's a synergy that needs to be balanced.
So there you have it. From the master who knows how to do it and from the new star who has just done it. It is no coincidence that they both tell you the same thing. 
If you are a marketer, advertiser or business owner you are in luck. Advertising in motorsport is heavily discounted at this moment due to market dynamics. Go out into the marketplace and compare what South African racers and race teams can offer you. While there might be a few delusional F1 wannabes who will ask for silly money for a sticker on the back bumper of a hatchback racing on a dirt track in Pofadder, most series, teams and privateers will offer you incredible brand-for-rand value when compared to other media vectors.
Summary
A final word to parents of aspiring athletes and managers of developing riders. The training cost of a doctor or lawyer is roughly between R1m and R10m, counting a decent private school and university. The training cost of an athlete may be higher. Your sponsor is not there to fund that training cost. It is not your sponsor's job to make your athlete successful by paying his/her way up through the ranks. Your sponsor's job is to advertise their business. A sponsor's money is your income in return for your investment in your athlete. Business is business.