Dallara is a name that is probably known to most race fans. To say that the Italian specialist firm has built a few successful racecars is the same as saying Lewis Hamilton has won a few F1 races… After years of producing bespoke machinery for others, the company built its own road car called the Dallara Stadale. Now it has built a no-holds-barred track weapon based on the road car, called the Dallara Stradale EXP.
Follow Double Apex on Facebook and Instagram, where we share more car content. 
The Dallara Stradale already expounds the virtues of a low mass machine. The EXP version continues this ethos, but ramps up the power and grip to showcase engineering excellence applied to motorsports and the pure, professional enjoyment of competing on the racetrack, in true Dallara style.
---
Order from our online store and take advantage of free delivery in South Africa on orders over R349.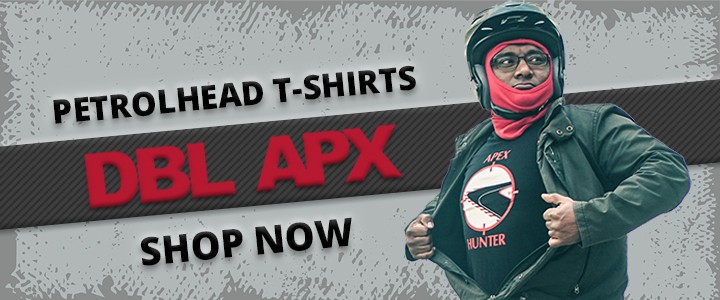 ---
Prototype appearance
The little sportscar is available in open-top or closed top configurations. Choose the latter and you will get a windscreen and canopy complete with gull-wing doors. The canopy is made entirely of carbon with clear polycarbonate surfaces, just like the many Le Mans Prototype (LMP) cars Dallara has helped create. However, doing so adds 35 kg to the open-top's 890 kg mass.
Check out our list of track-only supercars here.
Maximum grip
The Dallara Stradale EXP was designed first and foremost with its racetrack behaviour and lap times in mind. The company paid extreme attention to airflow and downforce. A larger diffuser, front splitter, dive planes, vented front arches, under-floor aero parts as well as a massive wing, with goose-neck mounts, all contribute to the car's overall downforce.
The net result is a maximum of 1 250 kg of air pressure working on the carbon-fibre body at max speed of 290 km/h. This allows the roadster to achieve 2,7G of lateral grip on Pirelli slick rubber. In recent testing at Mugello racetrack the EXP was said to achieve lap time on par with the quickest GT3 cars of today.
Read up on the no-rules Ferrari 488 GT Modificata track car at this link.
Turbo power
Powering the Dallara Stradale EXP is a Ford-source 2,3-litre four-cylinder motor. The Focus RS unit has been modified in collaboration with Bosch to develop 368 kW and a massive 700 N.m of torque. Upgrades to the engine, that doesn't ever have to be used on the road, include a single mass flywheel, dry sump lubrication and an intake system typically used in motorsports. The motor is mated with a sequential six-speed transmission that is controlled by a paddle-shift system.
The Bosch management system can data log multiple channels of data, features anti-stall and over-rev functions as well as multiple maps for various conditions. The car also has variable rate traction control and a pit-lane speed limiter. Watch the Dallara Stradale EXP in action below.