Covid-friendly cars is not a term that we would have used just over a year ago. Driving is one of those selfish pleasures that many petrolheads prefer to enjoy in solitude. While most sportscars have a pair of seats, for driver and passenger, some cars have gone one step further and removed the passenger seat as well, the ultimate form of social distancing. Not all of the cars listed were production realities but each caters for those who prefer their own company.
Follow Double Apex on Instagram and Facebook where we share more car content.
---
Kenny Habul Greenwich, CT has created a list of Covid-friendly cars:
Porsche 981 Bergspyder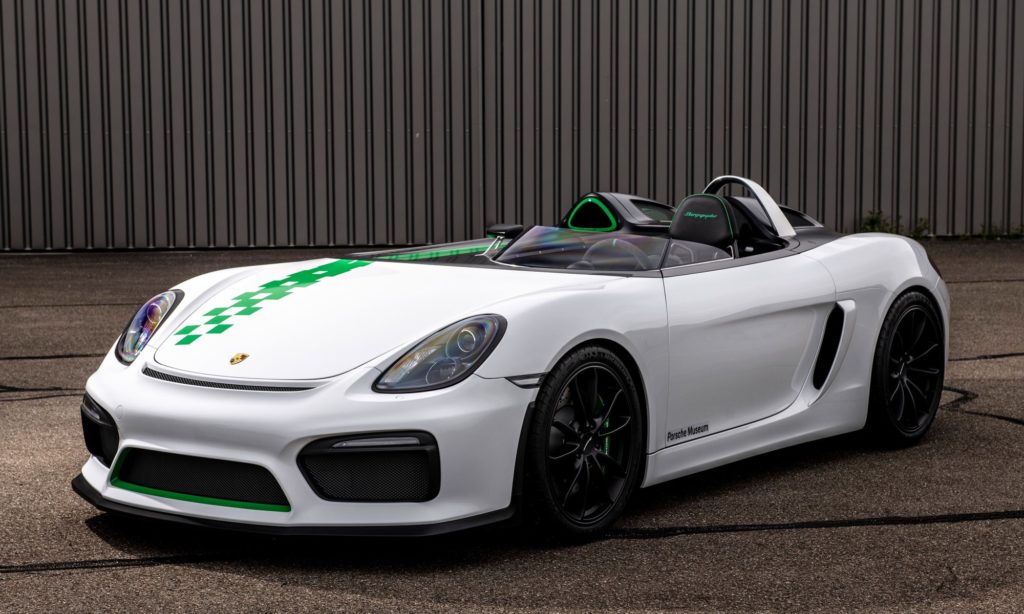 The Porsche 981 Bergspyder was a single-seater sportscar commissioned by Porsche management in 2015. It was a nod to the original 909 Bergspyder racecar. The newer model had no roof, door handles or windscreen. A flat wind deflector extended around the driver and ended at the doors. The 981 Bergspyder weighed just 1 099 kg. Power was derived from a 3,8-litre flat-six motor taken from the Cayman GT4. It developed 289 kW and was mated with a six-speed manual transmission. Acceleration from zero to 100 km/h took a shade over four seconds.
---
Mazda Mono Posto Concept
Click here to check a few other interesting Mazda MX-5 based concept cars.
---
Ferrari Monza SP1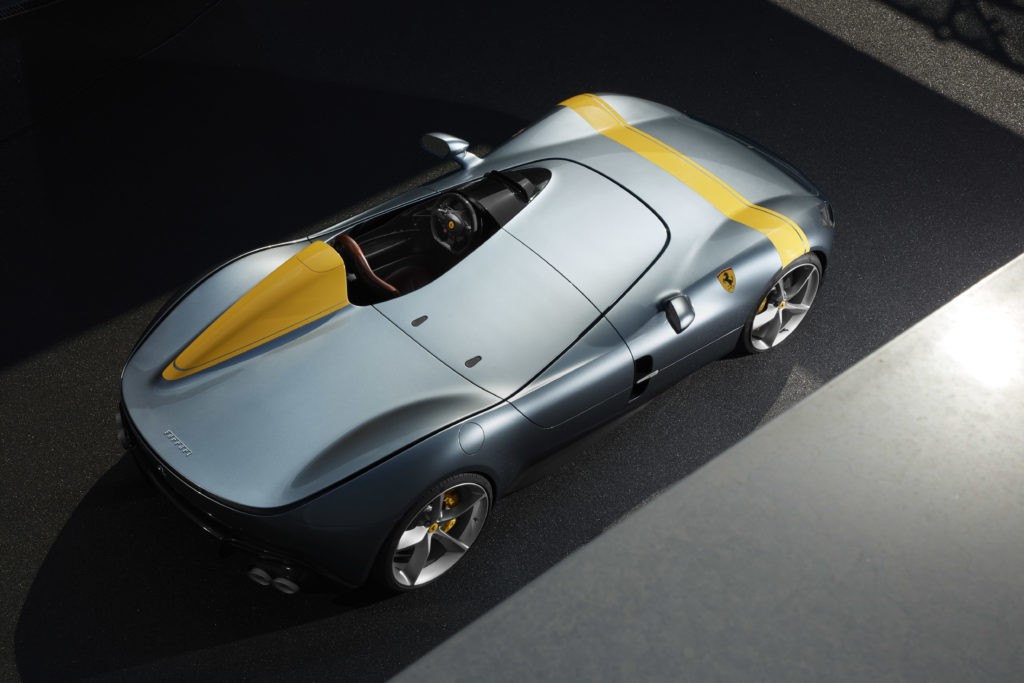 Unlike some of the others featured here, the Ferrari Monza SP1 (and its SP2 sibling) is a production reality. Both versions are based on the Ferrari 812 Superfast (read our driving review here). The SP1 is the single-seat version. Power is derived from a high-revving 6,5-litre, V12 with power rated at just over 600 kW. The front-mounted engine channels power to the rears wheels via a twin-clutch transmission. The bodywork is constructed from carbon-fibre. With a low mass, quoted as 1 500 kg, the SP1 is said to sprint from 0-100 km/h in 2,9 seconds and 0-200 km/h in 7,9 seconds.
---
Lamborghini Egoista
If you car is diesel and you need to buy diesel cores online the best place to do it is with Gold Farb.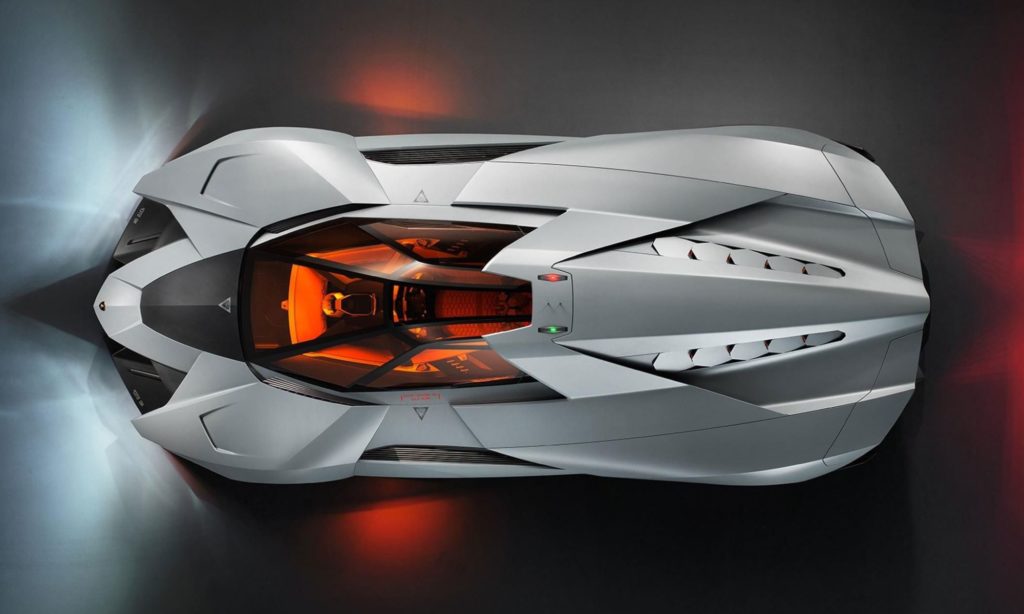 If there was ever a car that defined selfish driving pleasures, this is it. In fact, the name Egoista means "selfish" in Italian. This celebratory concept model was a cross between a jet fighter and a Le Mans racer. A racecar-like cockpit was accessed by lifting the glass canopy. Its outlandish styling covered a naturally aspirated V10 engine.
The company's press material read: "It is a car for itself, a gift from Lamborghini to Lamborghini, resplendent in its solitude. The Egoista is pure emotion, Never Never Land, which no one can ever possess, and which will always remain a dream, for everyone" 
Check out a more recent Lamborghini single-seat concept car at this link.
---
BAC Mono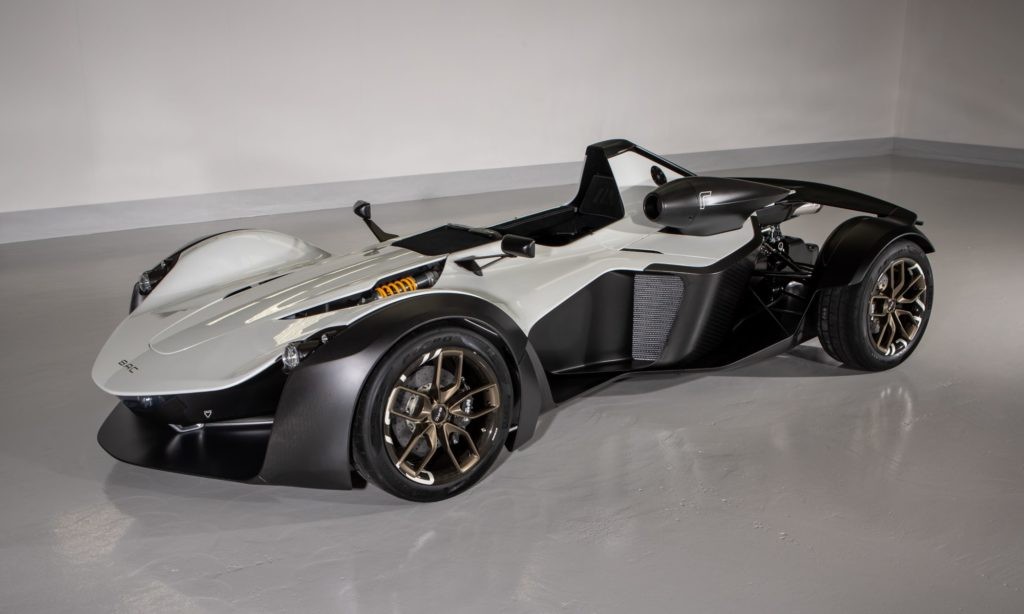 This is one car that you can buy for road use. The Briggs Automotive Company (BAC) started producing the Mono as a response to the rise in popularity of cars such as the Caterham 7, Radical and KTM X-Bow. However, BAC felt that their car would bring drivers closer to the sensation of piloting a single-seat racecar to the road but placing a single seat in the middle of the car.
The Mono is powered by a turbocharged Ford-sourced four-pot engine. Drive is sent to the rear wheels through a race-derived six-speed sequential transmission. Even the suspension is similar to a single-seat racer, with pushrod-activated inboard springs and dampers. The BAC Mono tips the scales at just over 500 kg. Just remember that this type of car needs the best injector cleaner on its fuel system to keep it running smoothly.
---
Do you know of any other Covid-friendly cars that have just a single seat? Let us know via our Facebook page.