Bugatti, arguably, created the hypercar segment when it launched the Veyron. The 736 kW (1 000 PS) model was replaced by the Chiron. Since it was first launched Bugatti has created many derivatives all based on its latest creation. This Bugatti Chiron family gathering is the very first time that all variants have been in the same place at the same time.
Follow Double Apex on Instagram and Facebook where we share more car content.
The French luxury manufacturer (that is now owned by the VW Group) had the full current spectrum of performance cars on display at its Molsheim headquarters for the very first time. This rendezvous included the Chiron Pur Sport, Centodieci, Chiron Super Sport 300+, La Voiture Noire, Divo and Chiron Sport stand in front of Château St Jean in Molsheim.
---
Bugatti Chiron Pur Sport
---
Bugatti Centodieci
---
Bugatti La Voiture Noire
---
Bugatti Chiron Super Sport 300+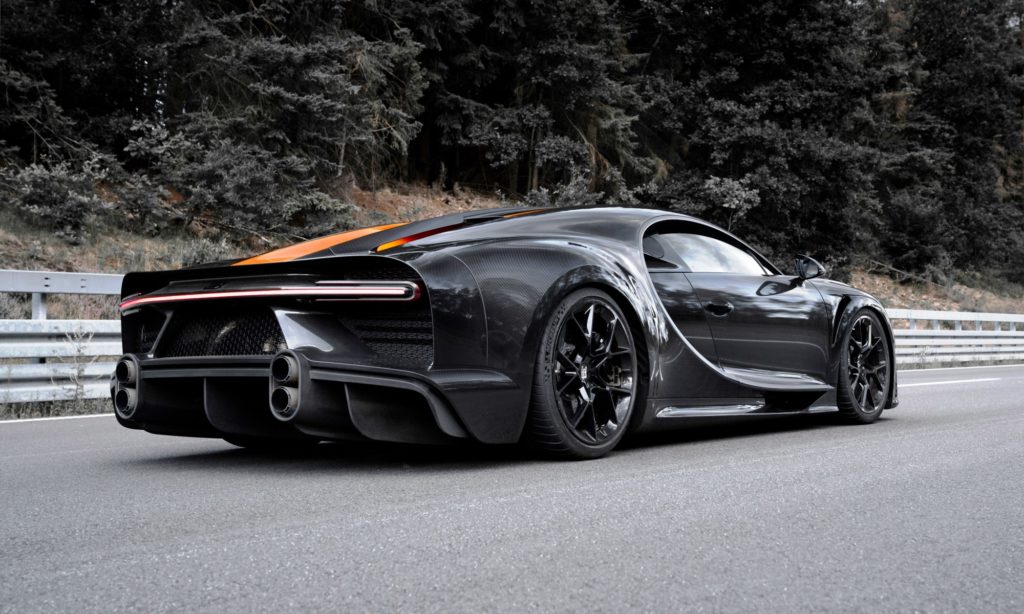 Bugatti set a new world speed record in the summer of 2019 with the Chiron Super Sport 300+. At that event the Bugatti became the first manufacturer to break the speed barrier of 300 mph (490,484 km/h). 30 vehicles of the Chiron Super Sport 300+ were sold. Learn more about the special edition 300+ here.
---
Bugatti Divo
---
Bugatti Chiron Sport
---