A few weeks ago we had the opportunity to sample the latest BMW M car to be introduced into the local market, the BMW M2 CS (read our driving review by clicking here). This performance halo is a swansong to the outgoing BMW 2 Series Coupe range, which means there will be no lightweight 'CSL' version as many had speculated. Well, that did not stop one die-hard fan from creating his own BMW M2 CSL Turbomeister.
Follow Double Apex on Instagram and Facebook where we share more car content.
---
Order from our online store and take advantage of free delivery in South Africa on orders over R349.

---
Lightweight approach
The German BMW fan approached BMW's design department to help with the creation of his unofficial M2 CSL. Starting point for the exercise was a BMW M2 Competition. To earn the 'L' in its name the owner employed a number of mass-saving measures to reduce the car's overall mass by 110 kg (incidentally, that was same figure BMW quoted for the mass-reduction of the M3 CSL versus a regular E46 BMW M3).
Click here to read about the only two BMWs to wear the CSL badge.
More power
Not satisfied with the lower mass, the car's powerplant was also uprated. The twin-turbocharged inline six was massaged to deliver 382 kW and 660 N.m, which makes it 51 kW/110 N.m more powerful than the M2 CS. The motor breathes through an Akrapovic exhaust system that exits through quad tips.
Read our review of the BMW X3M Competition here.
Historic nod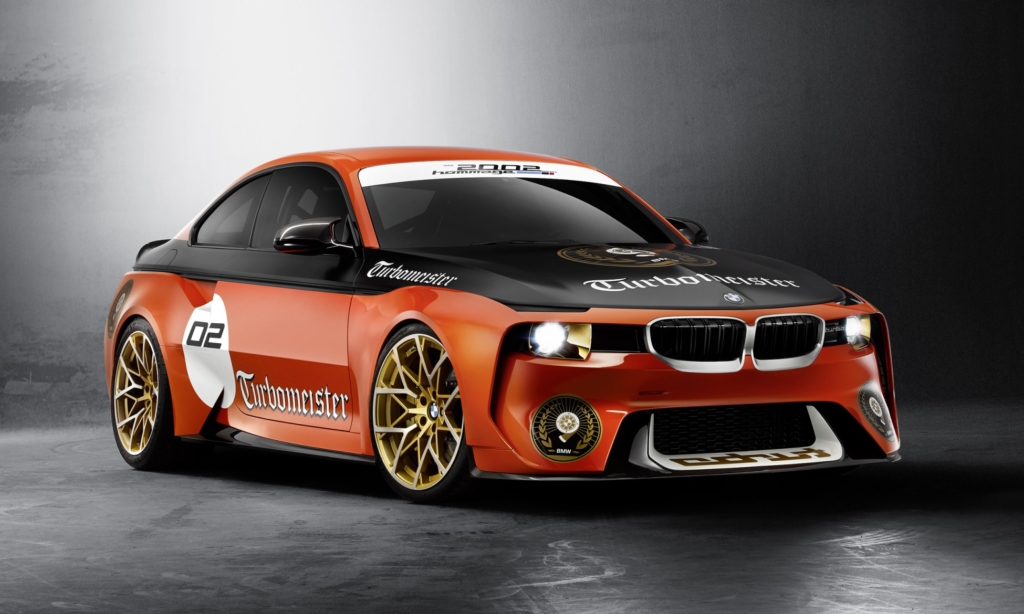 The final, and probably coolest, aspect of the BMW M2 CSL Turbomeister is its appearance. The car features a livery that BMW used on the 2002 Hommage concept car (pictured) from a few years ago. The creator/owner of the new car must be a very good customer of BMW as the design team gave him access to the older concept car to get the exact shading and decal sizes. The dual-tone scheme is itself a historic nod to many racing BMWs from the 1970s and '80s that raced in Jagermeister colours. It rides on spidery looking BBS forged alloys wrapped in low profile rubber.