BMW needs a good IT plumber as they seem to have a bad leak in their structures. Earlier this year BMW 8 Series Gran Coupe and 2 Series images were leaked ahead of time, now it's the turn of the BMW M2 CS. The latest model was supposed to debut in the US at the LA Motor Show. It seems someone has itchy fingers and pulled the trigger early leaking the official press release and images onto the internet.
Click here to read our exclusive interview with the boss of BMW's M division.
More aggro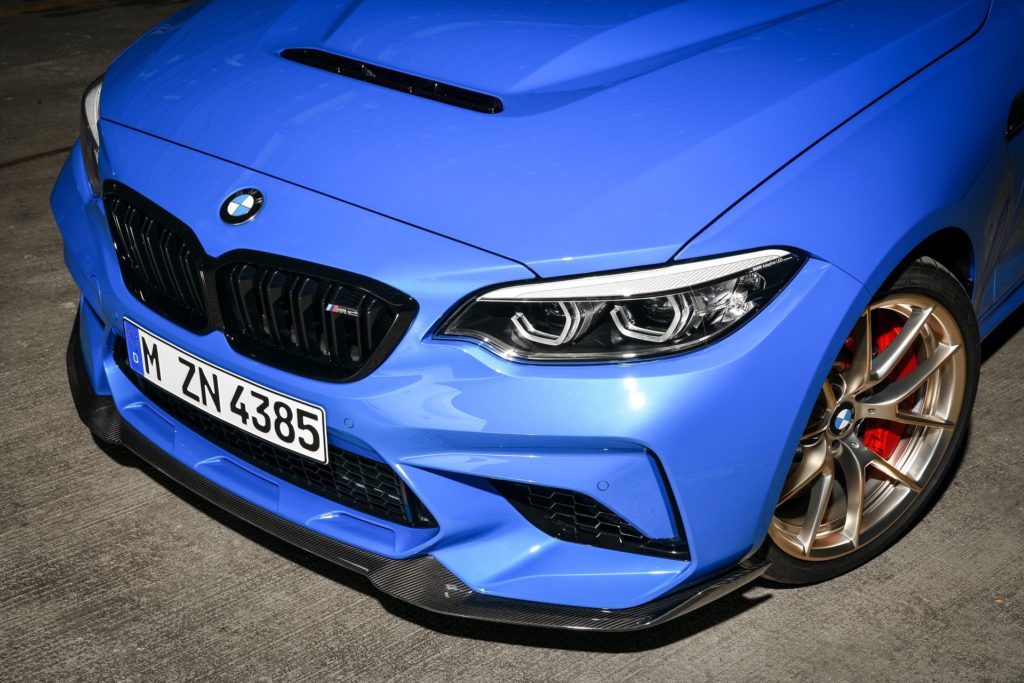 BMW is sending off the current 2 Series Coupe with a bang in the shape of this hard-core M2 CS. Information that has been made public today includes the car's bespoke appearance. A number of exterior upgrades, such as a carbon fibre-reinforced plastic bonnet with an air vent and a carbonfibre roof are among the key differentiators. There is also new splitter at the front, a carbon-fibre boot spoiler and a diffuser. 19-inch aluminium wheels are wrapped in sticky Michelin rubber (245/35- front and 265/35 rear) for this track-focussed machine.
Different inside
Though we haven't seen pics we are led to believe that the interior boasts Alcantara trim on the dashboard, steering wheel, doors, centre console, gear lever and handbrake. M2 CS branded treadplates and M2 badged ventilated sport seats remind occupants of the car's credentials.
Click here to check out a restoration of a historic BMW racecar.
More firepower
The BMW M2 CS is powered by the same engine featured in the Competition version. In this application power has been increased to 331 kW, with peak torque of 550 N.m. Power will be channelled through a standard six-speed manual or seven-speed dual-clutch transmission options. Info found online has the manual version sprinting to 60 mph (96 km/h) in 4,0 seconds with the DCT version 2/10ths quicker. No top speed figure has been quoted. Upgraded brakes boast six-piston calipers at the front and four-piston calipers at the rear; carbon ceramic brakes will be an option.
Limited edition
Info gleaned online pegs total production of the BMW M2 CS at 2 200 units worldwide. SA fans will be happy to note that the hard-core version will be making its way to local shores.
Click here to see test mules of the new car recently testing at the Nurburgring.