Next-gen BMW M3 will be a "racecar with license plates" Gautam Sharma learns from BMW M Division boss Markus Flasch during a recent exclusive interview on the future of BMW M. Flasch has promised the next-generation M3 and M4 – due to launch in 2021 – will up the ante significantly from the current line-up."
Check out forgotten M3 concept cars here.
Ramping up performance
Speaking to our international correspondent, Flasch says the M Division has now been given greater license by the "mothership" to ramp up the performance levels and visual aggression of its future offerings, and the M3 and M4 will be the first tangible evidence of this.
Catch the new M3 testing at the 'Ring in this video.
Propulsion for the new M3/M4 will come from the S58 3,0-litre twin-turbo six-pot that debuted in the X3M and X4M, with base versions pushing out just under 360 kW and Competition variants thrashing out almost 380 kW. In a departure from the past, Flasch says the next-gen M3/M4 will be offered in a purist-focused rear-drive format as well as an M xDrive (with 2WD toggle switch) all-paw configuration, while transmission choices will include a six-speed manual or torque-converter eight-speed auto.
Learn more about the next-gen M3/4 engine offerings at this link.
Cars for drivers
"For me, a manual stick-shift is no longer an entry-level proposition," says Flasch. "Before, a manual used to be the standard configuration, with an automatic or sequential gearbox positioned above it. Today the opposite applies as an automatic is the default transmission, while the manual is for the enthusiast. It's for the type of person who wears a mechanical watch. A manual transmission isn't faster on a racetrack, and nor does it offer performance advantages anywhere else. It saves a bit of weight, but that's about it.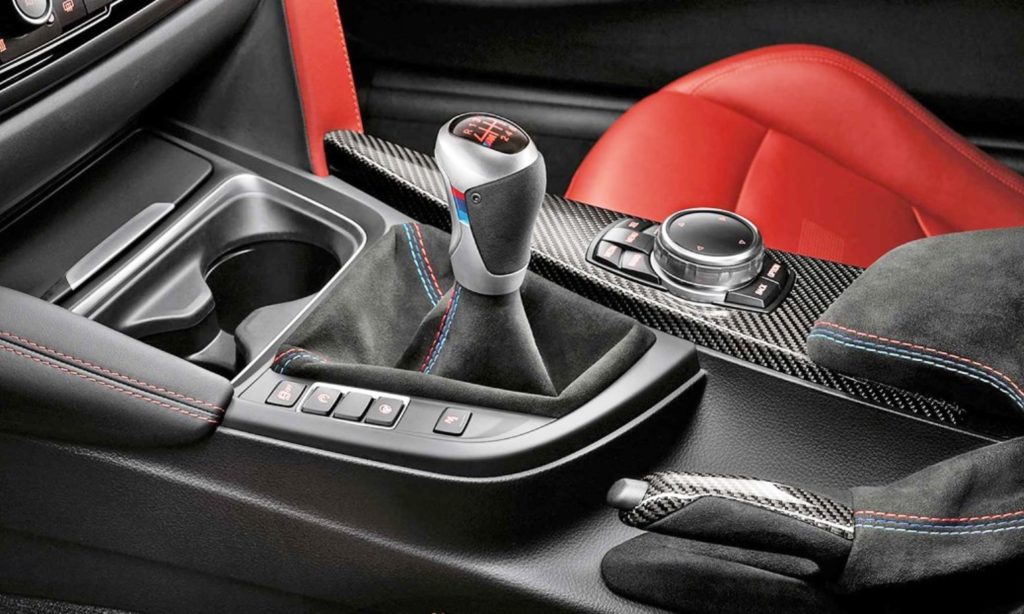 The main strength of a manual is that it adds character to the car, and many of our customers love this. We made a conscious decision to continue to do so (offer a manual) and the one single market that pushed us very hard to do this was the United States. In general, the US is an automatic-only market but when it comes to performance cars, especially with BMW, they love stick-shift."
However, Flasch says the manual will be restricted to the core performance models – M2, M3 and M4 – as "nobody is asking for a manual in an M5 or an X5". But while the M line-up has the diversity of rear-drive and AWD cars and auto/manual transmissions, Flasch says there's no room for a front-drive offering.
"The M2 is the most charismatic and pure model that we have. I am currently working on this car's successor and, while there is nothing to disclose at this stage, there is no reason to do something dramatically different. Flasch says the front-drive-based M135i xDrive satisfies demand from customers seeking an entry-level product wearing an M badge, but adds that buyers in that segment seeking a full-fat M car would always opt for the M2.
Electrification
With increasingly tight emissions norms looming large, Flasch says electrified powertrains of all forms are on the agenda for the M Division: "I can assure you we're working on electrification. I've driven plug-in hybrids and battery-electric vehicles that my team is working on… it's there. But I'm only bringing it to the market when it's better than the predecessor. It's not about who's first in terms of introducing a new kind of technology or entering a new segment," Flasch stresses. "We don't have to be the first, what we have to be is the best.
"Our customers have a very direct dialogue with us. With BMW cars as a whole – selling 2.4 million cars a year – you hardly ever get a chance to interact with the customers directly. But working for BMW M, I meet with customers every weekend as I live and breathe what I do. People who buy a new M5 every year come to my office, so I'm in very close contact with our customers. These same customers tell me that the products as we have them today are phenomenal, but there are many who are worried that we dilute the appeal of these products in order to be the first with any new technology.
"I'm not producing cars for people who don't buy them anyway. I'm producing cars for our actual customers, and they have a very clear idea of what they want to see. They will only buy an M successor model if it's better than its predecessor. As long as the new technology does not qualify itself to be better than its predecessor, it's not gonna happen."
While electrification of some form is inevitable for future M products, Flasch says these powertrains will not be introduced – at least initially – to core distilled models such as the M2, M3 and M4.
"If we do something that introduces weight, it will be in the larger, heavier models… for example, the X5M," he says. "And we will have to look at ways to take out weight elsewhere to offset some of the additional technology. There is also a lot going on in terms of chassis and tyre developments to compensate for the weight gain, but the rules of physics still apply. There is no simple answer to this, but what you are going to see is a widespread between pure cars and heavier cars that are more up to date in terms of powertrain technology."
'Submarine' projects
Back in the day, the M Division rolled out models such as the offbeat Z3M Coupe, which was an under-the-radar project that succeeded in getting the production green light from the top brass. Although this car – unkindly referred to by some as the 'bread van' – is particularly close to Flasch's heart (his first salary went towards one, and he still owns that vehicle), he says such projects are no longer feasible.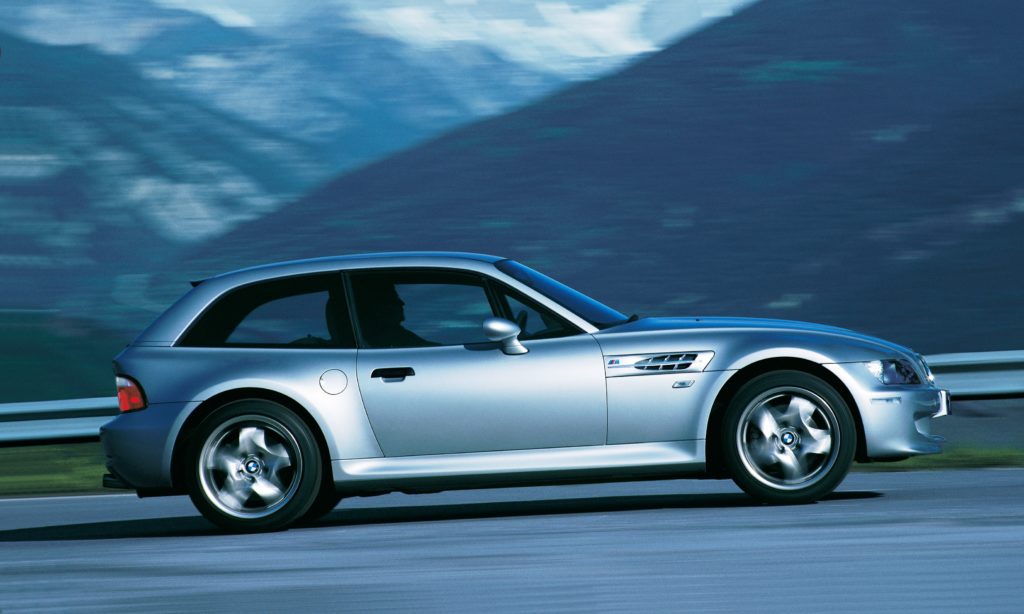 "I knew the guys that worked on the original Z3M Coupe. It was like a submarine project and wasn't very popular within BMW. I wouldn't say submarines are the normal route to build cars nowadays, but my engineering department from time to time surprises me with models that shows me the 'submarine captain' spirit is still alive within certain departments.
"I wouldn't say we'd do entire models of this type again as the homologation process is so complex nowadays, but when it comes to limited editions and special variants of existing models (CS, CSL etc) that culture is still there."
Markus Flasch was speaking about the Future of BMW M to Double Apex international correspondent and seasoned journalist Gautam Sharma.