A few weeks ago we brought you a news story on the latest Bentley to tackle the Pikes Peak International Hillclimb (which you can read by clicking here). Just recently the company released tech info on the Bentley Continental Pikes Peak racer that will compete at the 99th running of the event on June 27, 2021. The car will contest the Time Attack 1 class, and the company is aiming to add to its production SUV and production car records attained in 2018 and 2019, respectively.
Follow Double Apex on Facebook and Instagram, where we share more car content.
---
Order from our online store and take advantage of free delivery in South Africa on orders over R349.

---
Joint effort
The Bentley Continental Pikes Peak racer was developed in conjunction with GT3 customer team Fastr. The base for this project was a GT3 racer that would normally be seen competing against the likes of GT3-spec rivals from Ferrari, Lamborghini, Mercedes-AMG and BMW. It is being hailed as the most extreme iteration of a Continental GT – or indeed any Bentley road car – ever.
Check out the latest creation from BMW Motorsport, the M4 GT3, at this link.
Twin-turbo power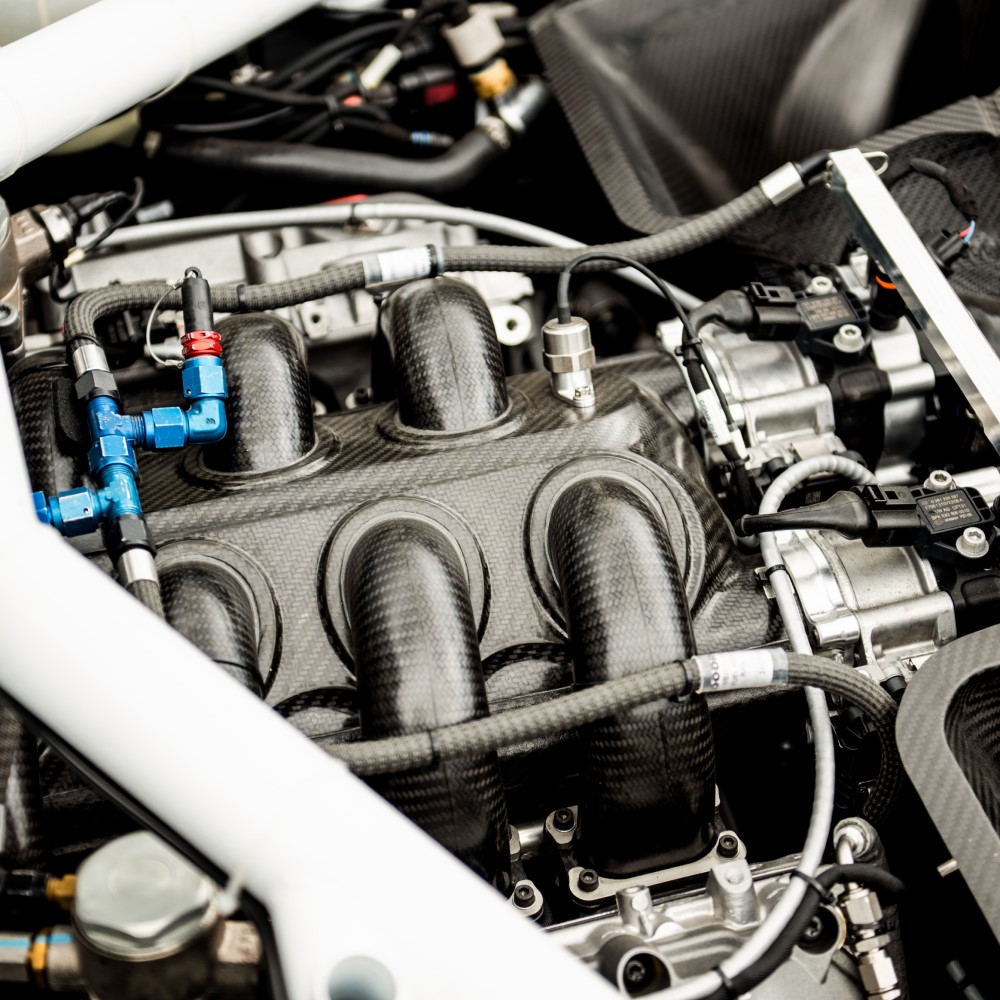 Powering the Bentley Continental Pikes Peak racer will be a 4,0-litre twin-turbocharged V8 sourced from the road car. Upgrades include larger turbos paired with external wastegates  while new pistons and conrods have been adopted to allow up to 2,2 bars of boost pressure. The net result is a peak power of over 560 kW and 1 000 N.m of torque. Interestingly the engine will run on renewable fuel.
Check out an unrestricted version of Ferrari's GT3 racecar by clicking here.
Aero-tuned
To help maximise performance up the hill the Bentley Continental Pikes Peak racer has a heavily revised aero package. The car has a 30 per cent increase in overall downforce at sea level. There's a massive rear wing, a rear diffuser and a two-plane front splitter flanked by separate dive planes all contributing to aero loading.
Check out our exclusive gallery of images from the Kyalami 9 Hour here.
The man tasked with driving the Continental up the hill is three-time Pikes Peak champion and former "King of the Mountain' Rhys Millen. The Kiwi is responsible for claiming Bentley's two existing Pikes Peak records.