When the latest generation, Mk5, Toyota Supra was launched many fans felt that it was not close enough in spirit to the Mk4. One such person was Ed Laukes, group vice president of Toyota marketing, which is why he commissioned the GR Supra Heritage Edition.
Read our launch report of the new Toyota GR Supra here.
Show special
The GR Supra Heritage Edition was created for the show circuit. It debuted at the 2019 SEMA Show but was lost amongst some of the outlandish creations at that event. The car was shown again at the recent LA Auto Show, where it garnered far more attention. Check out our bespoke SEMA show galleries Part 1 and Part 2.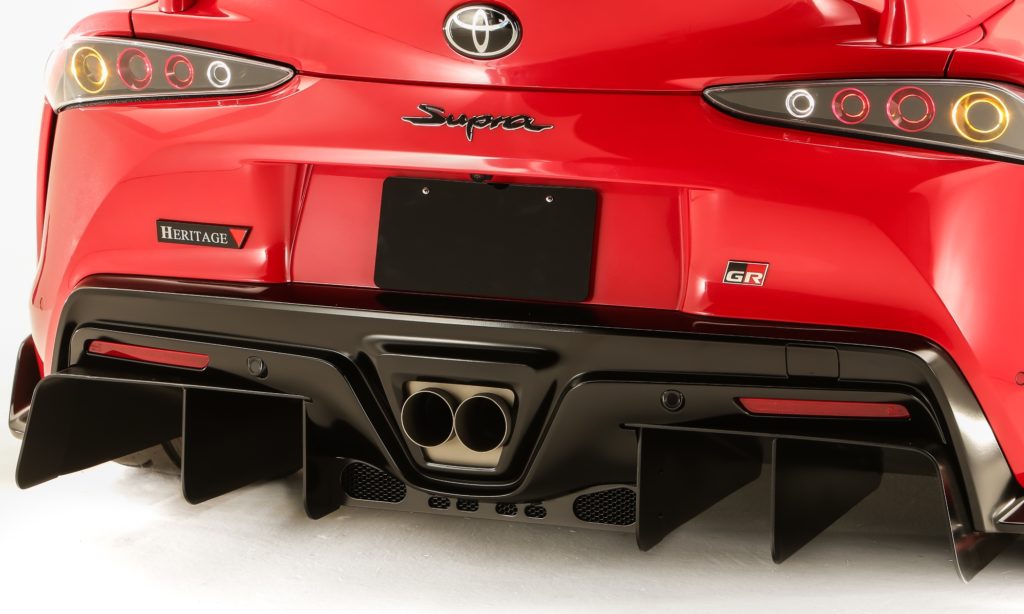 From an aesthetic viewpoint, it has an integrated front splitter along with a Mk4 Supra rear wing modified to match the dimensions of the newer car. A massive racecar-style diffuser was crafted into the rear bumper (left). The stock vent covers on the fenders were opened up to relieve pressure that builds up behind the tyres at speed. The car also features custom headlights and taillights that resemble the design of the Mk4 Supra.
Check out the Toyota GR Supra GT4 racecar at this link.
More power
The GR Supra Heritage Edition isn't just about its custom appearance. The BMW-sourced B58 engine has been properly massaged to develop more power. A modified turbo, intake and three-inch centre exit exhaust allows the engine to breathe more freely. A retuned ECU has helped power to jump up to over 370 kW.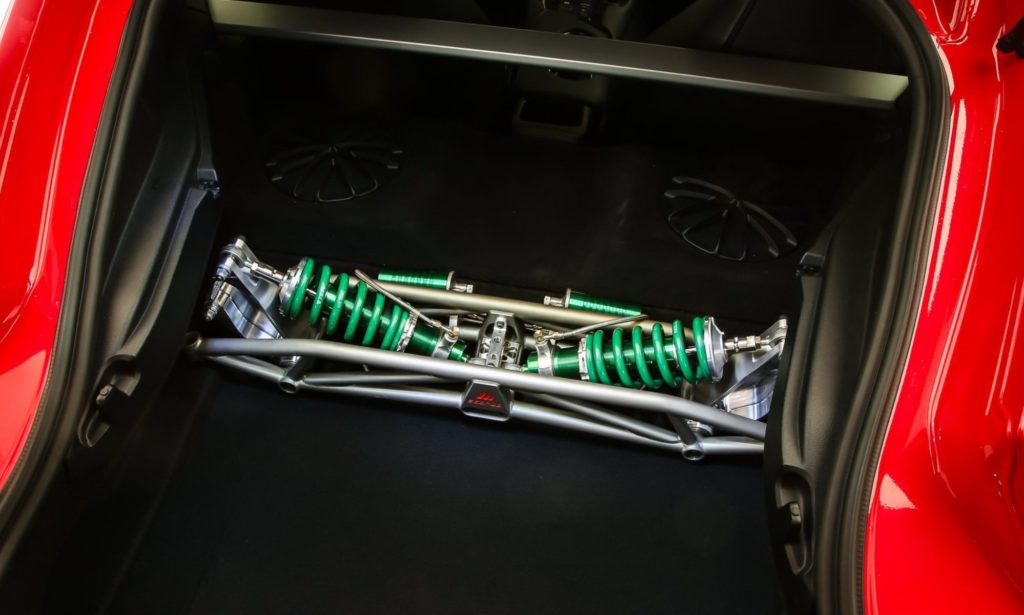 To harness that extra horsepower wider wheels and tyres were crammed under the arches. The rear wheels are so big that the team building the car had to develop a custom inboard rocker arm system (right) that replaced the entire factory rear suspension. This major modification made space for custom 19×11-inch HRE five-spoke wheels shod with 305/30 Toyo Proxes semi-slick tyres within the rear fenders. Wheels up front measure 19×10,5-inch fitted with 295/30 tyres.
To control the new wheels TEIN adjustable coilovers are fitted all round, and the ride height was dropped for the perfect stance. Massive Brembo six-piston calipers clamp 380 mm two-piece rotors up front and four-piston monobloc calipers act on 380 mm rotors at the back.
In his own words
Laukes said "The legendary Mk4 Supra has a heritage that enthusiasts relate to. I want to pay homage to that machine by blending elements of the Mk4 Supra from the late-90s with the new 2020 GR Supra."