Our editor got to drive a very special car a while ago in Italy. We've finally been allowed to share his driving report on the modern-day interpretation of the MAT Stratos with you.
"This is not good, not good at all," repeatedly runs through my mind as I watch the test driver alongside wrestle with oversteer in 3rd and sometimes 4th gear… (GULP!). Wide, high-performance rubber struggles to find purchase on blacktop that is shiny and slick. I fear that this may have been a wasted trip; to get so close and be denied an opportunity to drive would leave me gutted…
Follow Double Apex on Instagram and Facebook where we share more car content.
Here's some context for you dear reader: It took me several hours by planes, trains and automobiles (seriously) to make my way to Turin to sample an extremely limited-edition supercar, the MAT Stratos. When I eventually arrive in the home city of Fiat. I am greeted by a Cape winter in the middle of a European summer. DAMN!
Modern-day creation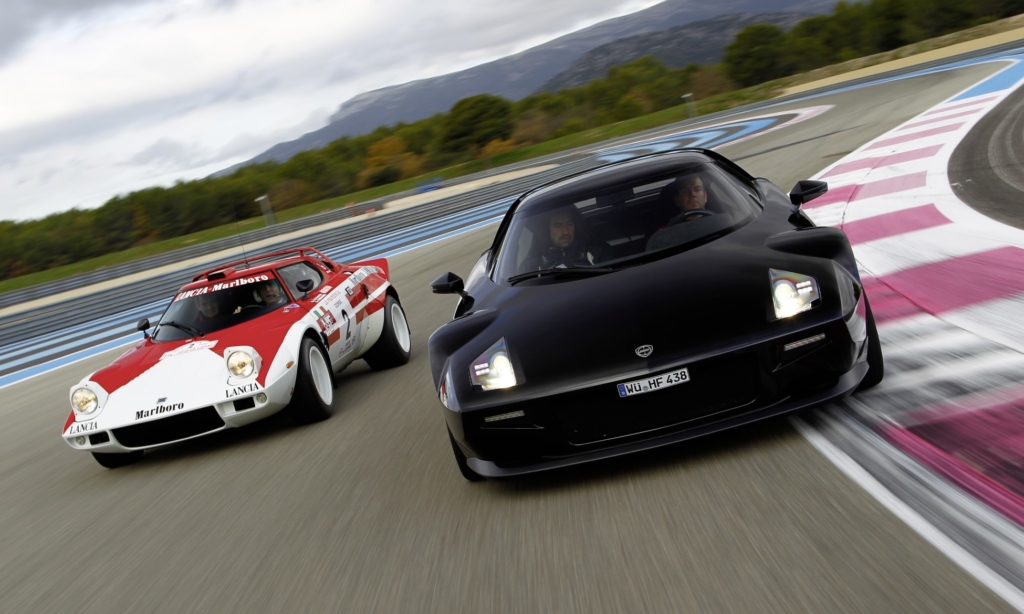 Those who have an ounce of rally knowledge will immediately peg the car pictured. It looks very much like the triple world-championship-winning Lancia Stratos… except it isn't. What it is, is a 21st century re-imagination of the iconic rally machine. A few years ago, German businessman Michael Stoschek wanted to build a modern-day interpretation of his favourite rally car. Stoschek already owned an original (pictured alongside) but it has become too rare, just 492 were produced, and expensive to fling through tarmac rally stages as he used to do.
As most wealthy car collectors would, the German enlisted the services of Pininfarina. The famed coachbuilders created a modernised version of the Stratos, even using its name as Lancia hadn't bothered to trademark it (how very Italian). Stoschek's car was supposed to be a one-off but demand eventually led him to grant production rights, for just 25 units, to a small-scale manufacturer in Turin called MAT. MAT is owned by Paolo Garella who worked at Pininfarina during the time Stoschek's car was developed. The small-scale manufacturer is responsible for several show and limited-run cars, few of which they are allowed to talk about though we did sneak a peek at some of their current projects.
Limited-run supercar
MAT starts with a Ferrari F430 and skins it of all its metal body work. This seems fitting as the original car was powered by the same V6 engine as used in the Ferrari Dino. The F430's underpinnings are then solidly mounted to a jig where 200 mm is removed from the wheelbase. For good measure an FIA-spec roll cage is welded in to replace rigidity lost by removing the roof. Braces bolted between the bulkhead and rear shock towers also help to create a platform that is torsionally stiffer than the donor. As F430s were produced in left- and right-hand drive the new Stratos can be built for the SA market, too (give us a shout if you'd like to contact MAT).
Read our Ferrari F40 driving experience at this link.
Power up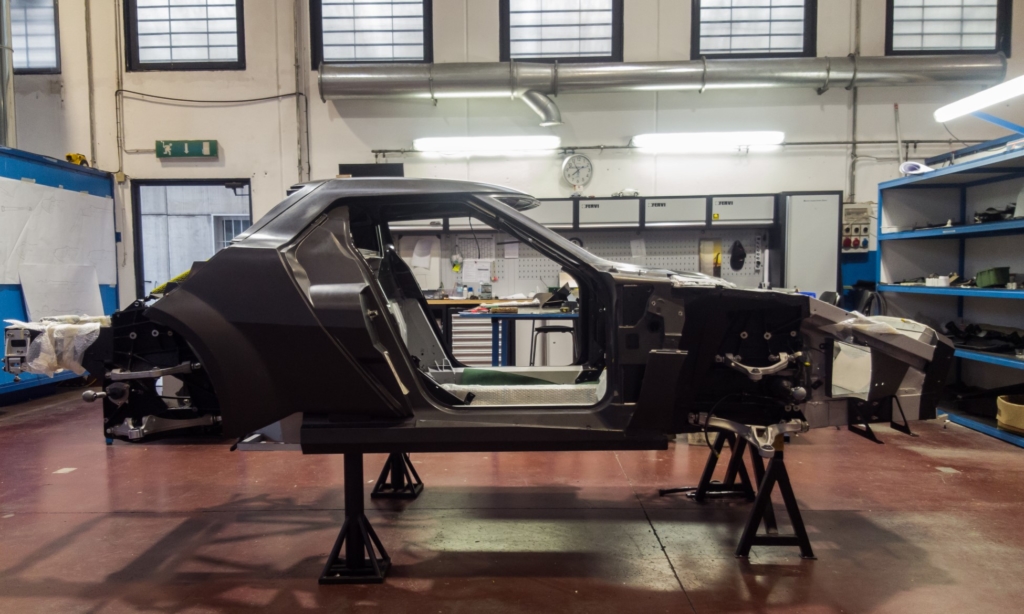 While the rebuilt shell is being clothed in lightweight carbon-fibre, the 4,3-litre naturally aspirated V8 is massaged for more power. A bespoke intake and exhaust are fitted, and the ECU is reprogrammed to match. The end result is 400 kW, developed at 8 200 r/min, and 520 N.m of torque sent to the rear axle via Ferrari's six-speed manual or automated F1 transmission. Couple that power output with a mass that is up to 100 kg lighter (depending on options) than an F430, at roughly 1 250 kg, and you have the recipe for a properly quick car.
The engine is then dropped into the car that now wears a completely new but retro-looking suit. The new lines are unmistakably Stratos in lineage. From the wedge profile, to the hoop-like roof spoiler, and circular taillamps the MAT Stratos stays true to the Bertone-designed original. The compact package ripples with muscularity and demands attention. The Stratos is one of many wedge-shaped cars that earmarked the era, as you can read in this article.
On the road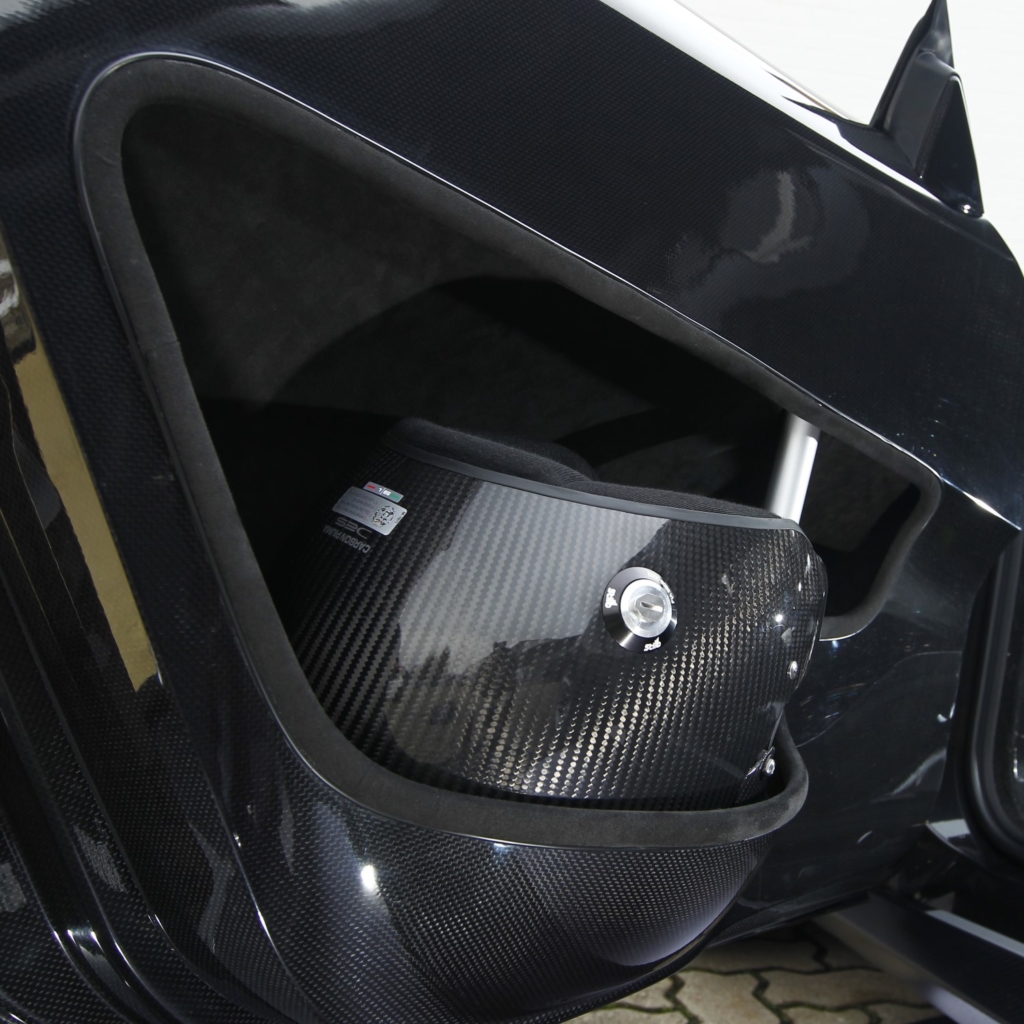 Back on the roads outside Torino I note the cabin is purely functional and snug. There's no touchscreen infotainment, satnav or Bluetooth connectivity, nothing to distract from the art of driving. The dials are all analogue with a large rev-counter taking centre stage, as it should be. Helmet-sized cut outs in the door pocket, as per the original car, have been carried over – very cool.
The single wiper works furiously to remove rain from our view. Through the wraparound screen I watch the glistening path ahead and the scenery in the distance. We've been driving uphill for a while and I glimpse traces of blue sky, "Maybe it's dry up there," is my new, wishful mantra. I note that the ride quality is far more supple than expected. MAT fits new Bilstein suspension that is tuned for the lower mass.
Ready for action
Stones showering the wheel wells alert me to the fact that the driver's antics to this point have managed to generate some much-needed heat into the Michelin semi-slick rubber; good news. Incidentally the bespoke alloys feature a single, centre-lock nut. We pull over and a few minutes later I am strapped behind the wheel, held in place by a racing harness, which creates a sense of security.
I set off gingerly prodding the large brake pedal to gauge its response, and click the steering paddle for second gear. I head back down the tree-lined mountain pass we've just ascended, which, in this rally-fed fantasy of mine, I imagine to be part of the Italian National Rally Championship. At the bottom I turn around, take a deep breath, summon up some courage… and head for the summit.
Nice and smooth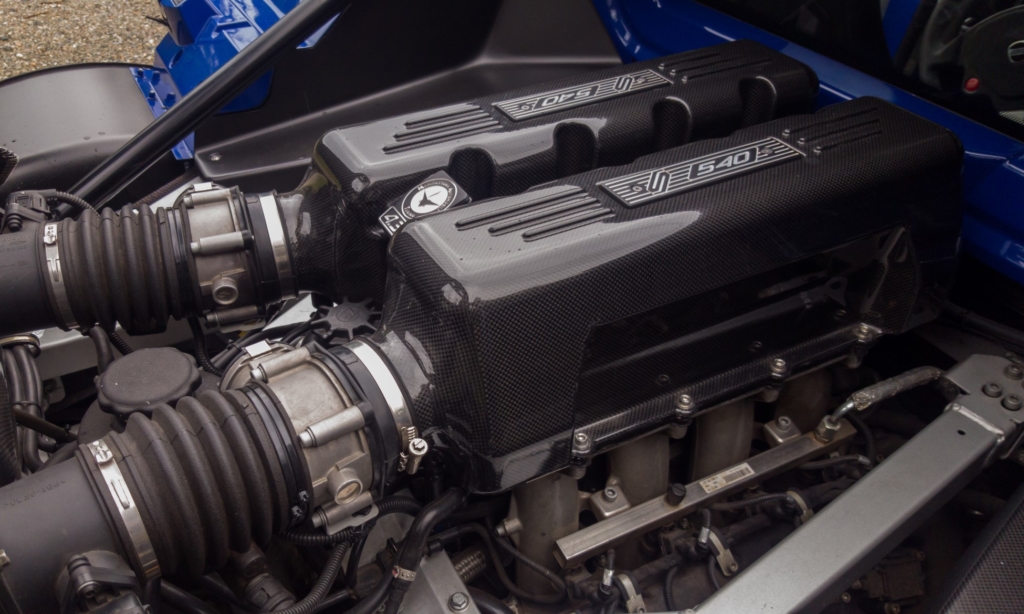 I don't crack the throttle wide open from standstill for fear of lighting up the rears but once rolling I delve deeper into the loud pedal. In third gear this car feels properly quick. In fact, the first time I try to nail the loud pedal to the floor I feel the tortured 305 mm rears squirm for grip. The free-revving motor fires the needle up to 4 000 r/min with immediacy, then it really comes alive with a second explosion of power. For a moment it feels like an old-school turbo set-up. I "short shift" at 6 500 r/min as I am still getting the hang of the conditions. The rev-counter is marked to 10 and the red-line is at 8 500 so there is plenty more fun to be had.
The road ahead isn't long enough, so rather than unleash 400 kW, I concentrate on the way the MAT Stratos steers and handles both of which are extremely impressive, even in these tricky conditions. The shortened wheelbase makes it extremely agile with a hyper-alert personality. A flood of data bristles though the hydraulically assisted helm. I can almost feel the shallow tread blocks moving on the road surface and can therefore able to exploit all available grip without stepping too far over.
Faster and faster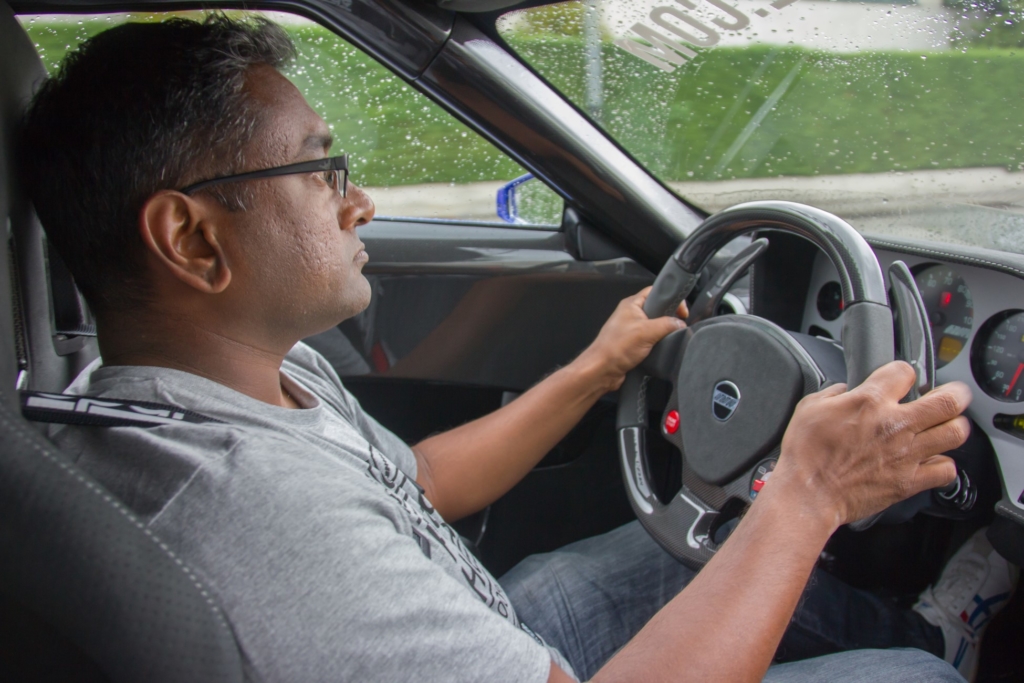 But it is the power delivery that draws me back. I see the one straight long enough for full power and smack the throttle wide open. The bent eight responds with a hard-edge yowl through the Capristo exhaust. 8 400 r/min in second… then again in third gear and we're blasting down the road at triple digits. Thankfully there are no Polizia up in these hills. I hook fourth just before braking for a medium speed left. I needn't have braked so hard, the Stratos rails around with plenty to spare. This is life-affirming stuff, and I relish every second.
Fun to fling around
It may be worth several million rand but the Stratos is so exploitable and just plain fun to drive that its price seems secondary, though not forgotten on a damp and narrow track. Now I am the one dealing with 3rd and 4th gear oversteer but it's all gathered up with ease. We make a few more passes through this 'rally stage' and the Stratos never unravels. It's my nerve that is the limiting factor today. It constantly feels as though the car is prodding me to go quicker; I oblige during subsequent runs but just a bit. I've driven several sports and supercars over the years, and the closest parallel I can draw is with the legendary Ferrari F40. The MAT Stratos' rarity (just 25 will be built), sense of purpose and presence make it, for me, an instant classic.