Lamborghini is one of the few brands that was still fitting a V12 engine to its halo products. The Italian automaker held onto this signature powertrain as long as it could. But time and legislation caught up with the pure ICE, naturally aspirated motor. The Lamborghini retired the Aventador last year, but a replacement is on the way. Recently the company gathered all the models to carry the famous engine in an ode to the Lamborghini V12.
Follow Double Apex on Instagram and Facebook where we share more car content.
"The Lamborghini story was born with the V12," remarked Maurizio Reggiani, former chief technical 0fficer at Lamborghini. "In the 1960s, the V12 represented the pinnacle of technology, luxury, and sportiness."
---
Buy now and take advantage of free delivery in South Africa on orders over R349.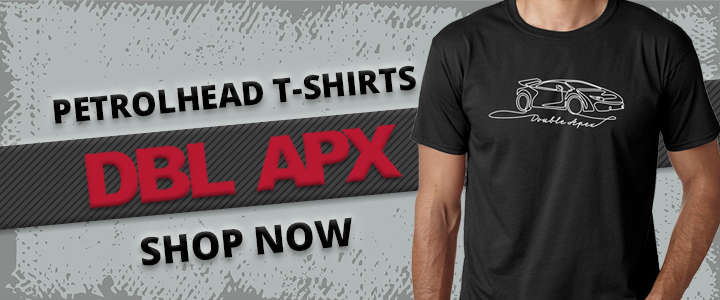 ---
Long Standing
The V12 engine began to make automotive history in 1963. Ferruccio Lamborghini mounted Giotto Bizzarrini's extraordinary creation in the first Lamborghini, the legendary 350 GT. Bizzarrini created a racing engine that Ferruccio Lamborghini later turned into a production engine. This started a new era of super sportscars. A modern version of the naturally aspirated V12 engine was created for the Aventador in 2011, debuting an enhanced version of the iconic powerplant that maintained the original technological concepts.
Constant Evolution
Between 1963 and 2010, the engine was used in different positions. At first it was front-mounted in the 350 GT, 400 GT and the Espada. It was developed using aluminum for the cylinder heads, crankcase and pistons to bring the weight down to 232 kg. The engine was then used in a rear mid-engine layout, rotated 90 degrees to a transverse orientation in the Miura. Subsequently it was rotated another 90 degrees to a longitudinal rear-mid position, starting with the Countach.
As the size of the engine increased, from 3,5 litres in the 350 GT to 6,5 litres in the Murciélago, it became increasingly necessary to reduce the engine weight. To this end, new materials and new technologies were introduced to lower the engine in the chassis. Today, the V12 is the beating heart of Lamborghini's Aventador, Sián, and Countach LPI 800-4, as well as the Essenza SCV12.
Click here to read our driving review of the Lamborghini Murcielago LP640 Roadster.
The development of the V12 engine for the Murciélago allowed Lamborghini to find its own place within the realm of Audi. But it was the decision to design a new V12 from scratch, after 45 years, that allowed Lamborghini's designers to set new goals. The Aventador was the last Lamborghini to run a pure naturally aspirated V12 engine. The next hybrid chapter will be rolled out in the first quarter of 2023.