A few months ago Mercedes-AMG pulled the wraps off the latest generation SL range. Two models debuted simultaneously an SL55 and SL63. Now a Mercedes-AMG SL43 has been added to the line-up. Representatives of Mercedes-Benz SA tell us that the SL43 should be on sale locally before the year ends. It will be followed by the SL63 in the latter part of 2023.
Follow Double Apex on Facebook and Instagram, where we share more car content.
---
Buy now and take advantage of free delivery in South Africa on orders over R349.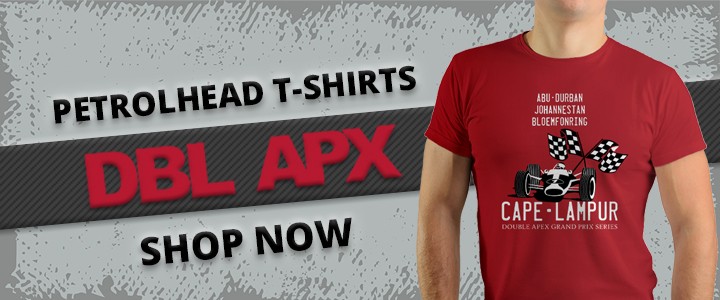 ---
Half and half, and half again
The Mercedes-AMG SL43 has half the displacement, half as many cylinders and half as many turbochargers as its siblings. What this means is that it is powered by a two-litre, in-line four-cylinder engine with a single turbo. Although, the SL43 does not have half the power of its siblings.
Read up more about the SL55 and SL63 by clicking here.
F1 tech
This high-tech engine produces a rated output of 280 kW. Maximum torque of 480 N.m is available between 3 250 and 5 000 r/min. Part of the car's tech make-up is an electric exhaust-gas turbocharger. That is to say it uses an electric motor to spool up the turbo before there is enough energy in the exhaust gasses to do so. This technology is borrowed directly from Mercedes' Formula One racer.
You can read more about the same base engine that will be used in the upcoming C63, at this link.
This system eliminates the boost threshold (often incorrectly referred to as turbo lag) and makes for instantaneous response from a large turbocharger unit. Mercedes' press material states: This is the first time in the world that an electric exhaust gas turbocharger is being used in a production vehicle. 
Check out a completely unrestored Mercedes-Benz 300SL Gullwing by clicking here.
Rear-wheel drive
For the very first time this engine, which we know from the '45' series models, sits in a longitudinal orientation within the engine bay. M139, as it is internally dubbed is mated with an AMG Speedshift MCT. The nine-speed transmission drives the rear wheels. Mercedes says that the SL43 can accelerate from zero to 100 km/h in just 4,9 seconds with the launch control function. Meanwhile its top speed is quoted as 275 km/h.