A few weeks ago we brought you a story (below) about a 1955 lightweight Mercedes-Benz 300SL. The car sold this weekend for a whopping U$6 825 000 (a shade over R106m at today's exchange rate), yes, one HUNDRED and six MILLIYON rands), which is a record price paid for a Gullwing offered in a public auction. Our original article follows…
The Mercedes-Benz 300SL Gullwing is one of the most beautiful cars ever penned. It ranks up there at the top of the list alongside other classic automotive designs such as the Jaguar E-Type, Ferrari Lusso and BMW 507. Now one of the rarest of its kind, the Lightweight Mercedes-Benz 300SL Gullwing goes up for auction with specialists RM Sotheby's. This is one of the most sought-after and rarely seen Mercedes-Benzes in the world. 
Follow Double Apex on Facebook and Instagram, where we share more car content.
---
Buy now and take advantage of free delivery in South Africa on orders over R349.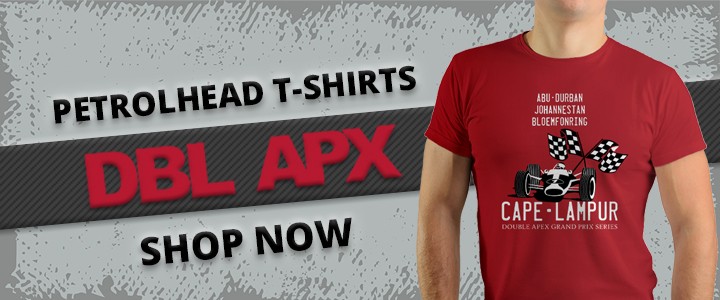 ---
Highly desirable
The 300SL, or Gullwing as it has become known thanks to its famous up-swinging doors, is not the rarest car on the planet. In fact, between 1954 and 1957 close to 1 400 units were produced. However, just 29 examples of the Lightweight Mercedes-Benz 300SL were made. This makes it extremely desirable for collectors and Mercedes fans the world over.
Check out the most famous racing 300SLR by clicking here
This rare derivative is known as the Leichtmetallausführung (Light Metal Version in English) or simply the "Alloy" Gullwing. These examples rarely come up for sale. As a result, when they do they fetch several times the value of 'regular' 300SL Gullwings.
Mass-saving
These coupes had their body panels and welded body shells rendered in aluminium. Windshield aside, all windows were made from plexiglass. The main reason for the changes was to go racing. The net result was a mass-saving of 95 kg. The Lightweight Mercedes-Benz 300SL also has a few bespoke engine upgrades. These include a competition camshaft, higher compression ratio, larger throttle body, and recalibrated fuel distributor to deliver in excess of 160 kW. In addition, other upgrades include revised springs and dampers for better high-speed handling.
The SL badge still lives and the latest version recently made its debut, see more here.
Continued below the gallery… Images by Karissa Hosek, courtesy of RM Sotheby's
Good as new – Lightweight Mercedes-Benz 300SL
This Lightweight Mercedes-Benz 300SL left the factory with a blue vinyl/blue gabardine fabric interior. In addition, it is fitted with an uprated metric 270 km/h speedometer, and a Becker radio. In 1975 the car underwent a complete restoration by Paul Russell and Company, considered one of the leading 300SL restorers in the world.
Finally, you can learn more about the car's restoration, and see it in action, in the video below.