The rapid rise of the Chinese electric car industry is giving traditional automakers sleepless nights. Now Chinese automakers have their sights set on the performance segment, too. Meet the HiPhi A. It appears like something out of Star Wars, but this super saloon is the result of a collaboration between HiPhi and Wesail. It combines the former's motor and battery technology with elements from the latter's Apollo hypercar project. And the specifications are nothing short of hyper.
---
Buy now and take advantage of free delivery in South Africa on orders over R349.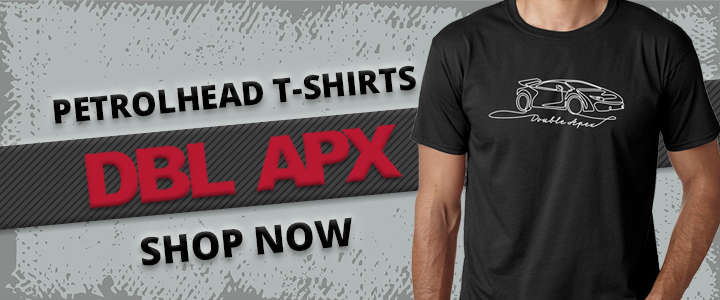 ---
Plenty of Punch
The 'A' has a tri-motor all-wheel-drive set-up. A single motor up front and two over the rear axle collectively push out 960 kW. That's enough to get the A from 0-100km/h in a shade over two seconds, and on to a top speed of 300km/h.
The motors boast an ultra-high-speed carbon-fibre rotor design, paired with full oil-cooling and magnetic cylinder coil direct cooling tech. This enables running speeds of up to 22 000 r/min. As well as the ability to run at high output for more than 30 minutes. The vehicle has an 800-Volt electrical architecture and the battery pack was developed in-house. No range or charging details have been released as yet.
Click here to read about a former F1 champ who has signed as a 'Chief Performance Adviser' for another Chinese automaker.
Dynamic Performer
Conceived to be as agile as it is fast, the HiPhi A boasts a near-perfect 50:50 mass distribution as well as rear-wheel active steering, continuously variable damping and HiPhi's 'leading' torque vectoring control technology. Its outlandish exterior and interior include some innovative materials too. Aircraft grade TC4 titanium alloy and nanoceramics are among the list.
In His Own Words
"Current trends will always continue to evolve and change with the advancement of technology and the passage of time, while classic and refined luxury has an enduring appeal," said HiPhi founder and CEO David Ding.
"From the internal combustion engine era to the new era of intelligent electric mobility, the top hypercars should represent the pinnacle of innovative technology while still paying tribute to the classics, showcasing the transformative nature as a way to look toward the future," the founder added.
This article originally appeared on IOL Motoring and is used with their express permission.