We've been following the progress of the Formula E in Cape Town story since the city's mayor announced a potential race in 2019. The story gained momentum in 2020 when it was announced that Jaguar had thrown its weight behind the bid committee aiming to host the race locally. Now it seems that Formula E will be racing in Cape Town early in 2022. 
Follow Double Apex on Instagram and Facebook where we share more car content.
---
Order from our online store and take advantage of free delivery in South Africa on orders over R349.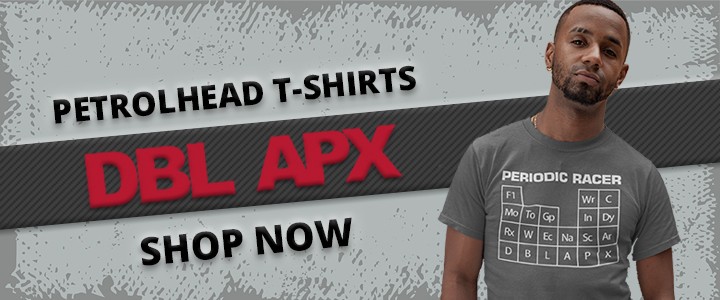 ---
We initially read about the likelihood of the event taking place in 2021 as part of the e-Mobility Festival that was scheduled to take place in the Mother City between 23-28 November 2021. The current travel restrictions imposed due to… well, you know why, has meant that SA is no longer a viable option for the event or for international race teams to plan a visit here this year.
In an announcement made earlier today by the FIA and Formula E, Cape Town is advertised as the fourth round of the series planned for 26 February 2022. It is one of three new destinations that the championship will visit in 2022. The other two are Vancouver City and Seoul (see below for full calender).
World Championship single-seaters return
For the uninitiated, Formula E is a single-seat race series. The cars are battery powered and come from mainstream teams including Jaguar, Mahindra, Mercedes-Benz, Nissan and Porsche. The series features many former champions from other categories as well as former F1 drivers. Formula E boasts world championship status, which means this is the first world championship, single-seater race series to visit South Africa in over two decades. The last Formula One race was held at Kyalami in 1993. 

Races are held on temporary street circuits at glamorous locations all over the world including Rome, Berlin, Monaco, Mexico and New York. Formula E In Cape Town will take place on a track that, our sources tell us, will encircle Cape Town Stadium. This is the same area that the ill-fated F1 bid had proposed to use as a street track for a South African Formula One Grand Prix. Let us know on our Facebook page if you are excited to see this series race locally and if you'll be attending the event.
| | | | |
| --- | --- | --- | --- |
| Rd 1 & 2 | 28 & 29 January 2022 | Saudi Arabia | Diriyah |
| Rd 3 | 12 February 2022 | Mexico | Mexico City |
| Rd 4 | 26 February 2022 | South Africa | Cape Town |
| Rd 5 | 19 March 2022 | China | TBD |
| Rd 6 | 9 April 2022 | Italy | Rome |
| Rd 7 | 30 April 2022 | Monaco | Monte Carlo |
| Rd 8 | 14 May 2022 | Germany | Berlin |
| Rd 9 | 4 June 2022 | TBD | TBD |
| Rd 10 | 2 July 2022 | Canada | Vancouver |
| Rd 11 &12 | 16 & 17 July 2022 | USA | New York City |
| Rd 13 & 14 | 30 & 31 July 2022 | United Kingdom | London |
| Rd 15 & 16 | 13 & 14 August 2022 | South Korea | Seoul |