Do you recall the 2023 24 Hours of Le Mans? Of course you do. Readers of this site really know their stuff. Ferrari won the centennial event of the famous race in France. It was the Scuderia's first overall victory since 1965. The Italian firm has developed Ferrari 499P Modificata to celebrate that momentous occasion. As the name suggests, it is based on the race-winning machine, however the car will be sold to private individuals.
Follow Double Apex on Instagram and Facebook where we share more car content.
---
Buy now and take advantage of free delivery in South Africa on orders over R349.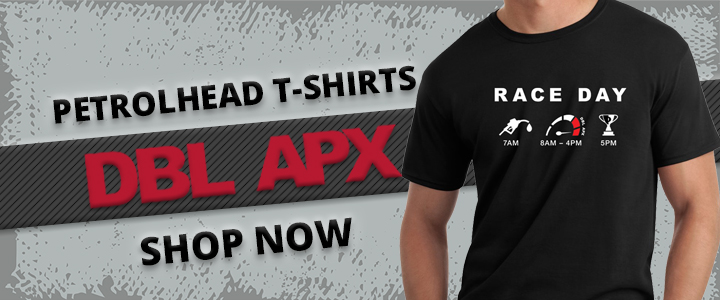 ---
No Mess, No Fuss
The Ferrari 499P Modificata was created for members of Ferrari's exclusive Corse Clienti department. The in-house division will organise a "Sport Prototipi Clienti" program from next year. 499P Modificata owners will be able to rely on Ferrari assistance with maintenance and support for dedicated track events. 
Click here to learn more about the Corsa Clienti program.
So, you get to own one of these special cars, but are not bothered with any of the oil maintenance or logistical issues. You buy a car, presumably for an extremely large amount of money and get to fling it around a few, no doubt, choice race circuits without any hassle. Oh, as for the price, we've read a figure of €5,1m, which is about one hundred MEEEELLEEYON rands…
Unprecedented
This is the first time that we recall an automaker developing a prototype-style racer into a track machine for private use. The Ferrari 499P Modificata boasts the same carbon-fibre monocoque as the racecar. More importantly, it has the same hybrid powertrain.
Click here to read our Ferrari F40 driving review.
A mid-rear mounted internal combustion V6 is the main element of the powertrain. In addition, there is a 200 kW electric motor mounted on the front axle. The system can deliver a maximum power output of 640 kW as it does not have to conform to the rules of any race series. 
Unfortunately, the 499P Modificata retains the single-seater cockpit layout, so you can't scare your buddies. That is a pity as Ferrari says: 499P Modificata the highest-performance closed wheel car that Ferrari has ever proposed for non-competitive use on the track.