An all new Prancing Horse escaped the stables of Maranello today, called the Ferrari 296 GTB. This is a completely new model that adds to the existing line-up of sports- and supercars on offer from the Italian manufacturer.
Follow Double Apex on Facebook and Instagram, where we share more car content.
---
Order from our online store and take advantage of free delivery in South Africa on orders over R349

---
Return to fun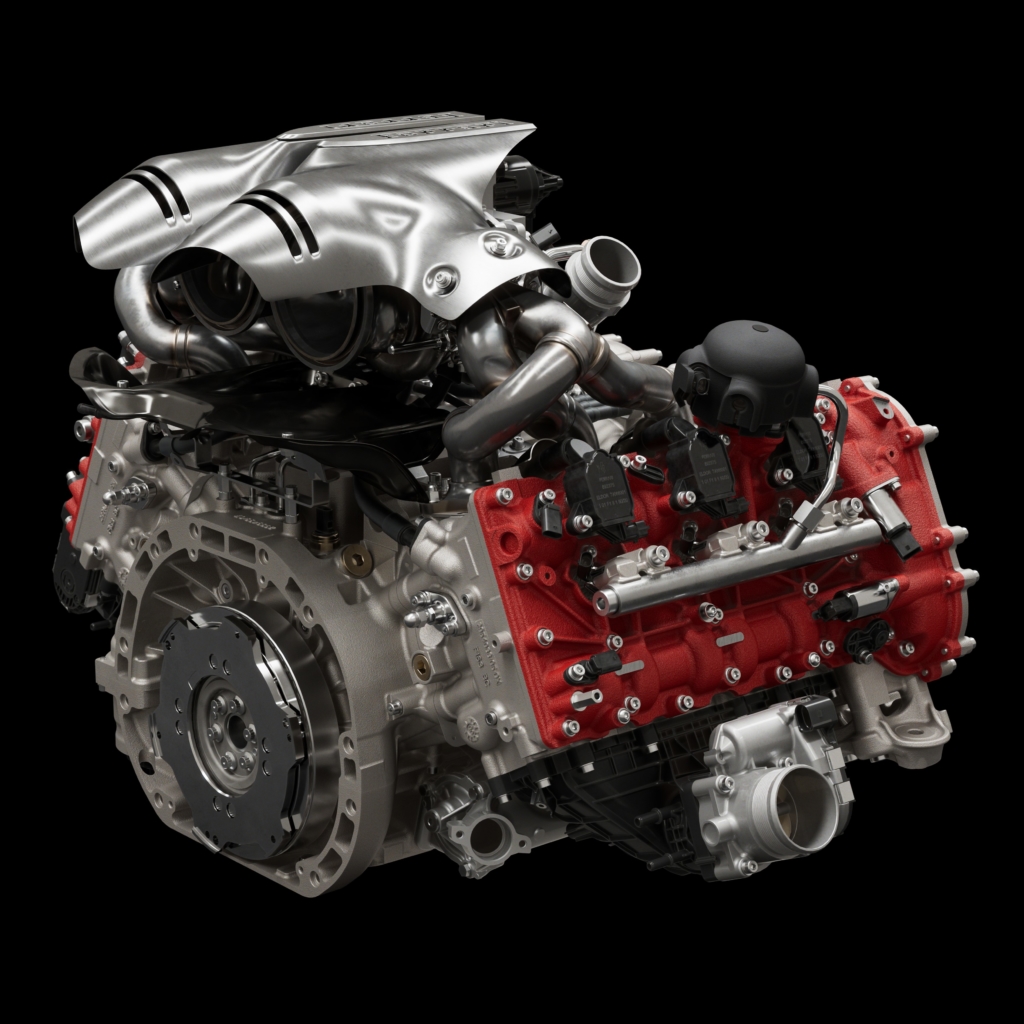 In the online presentation held earlier representatives were keen to underline the fact that the Ferrari 296 GTB was created to be fun to drive… which begs the obvious question: what about the rest of the range…? Anyway, Ferrari says that it worked on three key areas to give the car maximum driving fun: sound, perceived acceleration and a go-kart feel.
Taking care of the first two elements of the equation is a new V6 powertrain. The very first V6 to ever be fitted to a car with the Prancing Horse badge. We can hear some of you shouting: But what about the Dino? Well, that car was not badged a Ferrari at all, as the Tifosi are likely to know.
The new, 2,9-litre engine features twin turbochargers between the 120 degree 'V' of the block as well as an electric component, yes, the 296 GTB is a hybrid. Total system output is 610 kW along with maximum torque of 740 N.m, which is handy in a car weighing 1 470 kg. Peak engine speed is said to be 8 500 r/min… NICE!
Power is sent exclusively to the rear wheels through an eight-speed dual-clutch transmission, hence the beautiful smoky sideways action in the video at the bottom of this post. Ferrari says the newcomer can sprint from 0 to 100 km/h in 2,9 seconds, to 200 km/h in 7,3 and has a top speed in excess of 330 km/h. These numbers make it quicker than its main rival from Woking, the McLaren Artura (read more here).
Watch the top-dog Ferrari SF90 get spanked by an electric hypercar in a drag race by clicking here.
The third element was addressed by a wheelbase that is 50 mm shorter than the current F8. We are guessing that the two cars share a platform which is why it was used as a reference in the press material. It also features a new six-way Chassis Dynamic Sensor that is able to discern the car's acceleration in all three axes. There is an upgraded ABS system for shorter stopping distances, Side Slip Control and  an e-diff at play for maximum lateral dynamics. There are also active aerodynamic elements at play on the very truncated rear end of the car. 
Listen to and watch the Ferrari 296 GTB in the video below.
---