Lamborghinis cannot often be accused of being too sedate or for the shy, retiring types. Their outward appearance and look-at-me exhaust systems are made for extroverts. The DRVN Concepts Monterossa Speedster takes that recipe up to another level. The best part is, this isn't some concept car, DRVN Concepts aims to produce 15 roadgoing examples for lucky owners.
Follow Double Apex on Facebook and Instagram, where we share more car content.
---
Buy now and take advantage of free delivery in South Africa on orders over R349.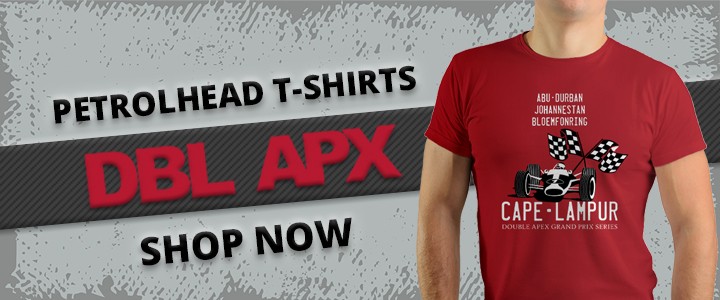 ---
Extreme motoring
The company's website says: Wind in your hair is an understatement. With a removable windscreen, the Monterossa is a complete assault on all five senses. Our goal at DRVN Concepts was to create the most visceral experience on the street. A completely open cockpit and fully exposed engine bay creates a sense of speed unmatched by any other vehicle on the road.
DRVN Concepts founder, Nick Renner, aimed to couple the raw feeling of a superbike with the emotion and allure of an exotic. He tried to capture this combination with a stark contrast between smooth, sexy, surfacing at the front and exposed mechanicals at the rear.
Read our driving review of the Huracan Evo by clicking here.
V10 power
Underneath, the DRVN Concepts Monterossa Speedster is a Lamborghini, as you can tell from the exposed motor and interior. A Gallardo platform and powertrain form the basis of the new, naked supercar that looks like it was bitten by a radioactive Ariel Atom. The only more extreme we've seen done with this platform is a twin-turbo quad, link here.
That exposed engine, with shortened exhausts for added aural drama, is a 5,2-litre naturally aspirated item that the company says pumps out 441 kW. Without much of the Gallardo's body work, or roof for that matter the DRVN Concepts Monterossa tips the scales at just under 1 300 kg. No performance claims have been made. Take a closer look at some of the details in the video below.