Cohn Racers may be known to some for their custom motorcycles. But the Florida based company will soon earn fame for a four-wheel creation. Say hello to the Cohn Racers Restomod Musclecar.
Follow Double Apex on Facebook and Instagram, where we share more car content.
---
Buy now and take advantage of free delivery in South Africa on orders over R349.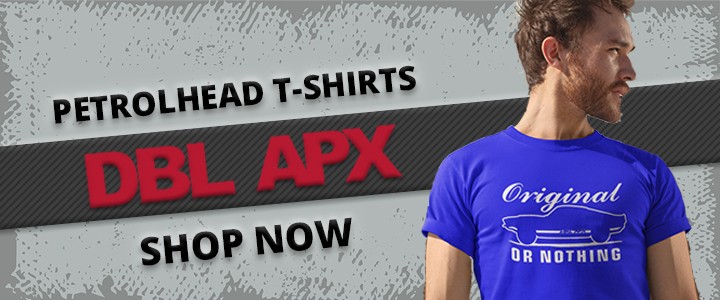 ---
All-new from ground up
The Cohn Racers rest0mod musclecar is a bit of a different restomod in that it's not really one at all. The car you see isn't based on an existing classic car, as per the usual restomod recipe. Cohn Racers builds a custom frame that takes into account the running gear of a seventh generation Corvette, more specifically the Z06 version.
Thereafter Cohn Racers drapes a completely custom body over the newer car's underpinnings. The shape will be familiar as it takes inspiration from the classic Mustang. This combination will, no doubt, give Ford and Chevy fans plenty of sleepless nights. The Cohn Racers restomod musclecar features massively flared fenders and modern LED taillamps. There is also a custom dual-exhaust system exiting between the rear lights.
Click here to read up on some of our favourite restomods. 
V8 power
Their custom platform boasts the powertrain of the Z06. What this means is that it has the C7 Z06's 6,2-litre V8 that sends power to the rear wheels. The engine produces 485 kW and 880 N.m of torque thanks to a supercharger. The new car is expected to hit 100 km/h from standstill in about 3,5 seconds and be able to top 320 km/h.
Check out a full carbon-fibre Mustang at this link.
Modern touches include carbon-ceramic brakes behind those Ferrari-esque five-spoke alloys and a unique in-board suspension arrangement at both ends. The rear set-up is visible through the car's rear window.
The Cohn Racers restomod musclecar will be built in a limited run of just 49 units. Each car will be painted in a different colour and tailored to reflect the tastes of its owner.