The future of world endurance racing looks healthier than ever with more automakers signing up to compete every few months. A few weeks ago we reported that Porsche will be returning which followed the news that Audi will be entering the 24 Hours of Le Mans and Dakar. Just today it was announced that BMW returns to endurance racing from 2023.
Follow Double Apex on Facebook and Instagram, where we share more car content. 
This will be the sole focus of BMW's factory efforts as the German manufacturer exits Formula E at the end of the current season. BMW will compete in the US-based IMSA series under the new LMDh rules. There is talk that Mazda, McLaren and Acura (Honda's luxury arm in the US) are all also considering competing in this class.
---
Order from our online store and take advantage of free delivery in South Africa on orders over R349.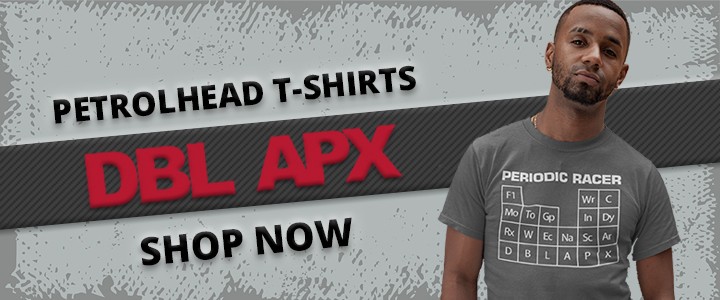 ---
LMDh rules
The recent LMDh (Le Mans Daytona hybrid) rules have put a cap on costs, which has meant that several works outfits have returned to the fray. The new rules allow manufacturers to supply their own internal combustion engines capable of up to 470 kW. This engine will be paired with a standard 50 kW electric motor, (battery and transmission) for a combined total hybrid system output of 500 kW. 
Watch highlights from the last time the La Sarthe track was used without chicanes in place by clicking here.
Powertrains will be fitted to monocoque tubs supplied by one of four suppliers on which manufacturers can drape their own bodywork. The class has proven popular as it allows manufacturers to compete in the US and on the world stage (World Endurance Championship). Rules on either side of the Atlantic had diverged somewhat, meaning that teams had to, previously, choose which part of the world they wanted to compete in.
Check out our exclusive highlights gallery from the 2020 24 Hours of Le Mans.
In their own words
"BMW is back on the big motorsport stage," said Markus Flasch, CEO of BMW M GmbH. "In entering the LMDh class, BMW M Motorsport is fulfilling the prerequisites to challenge for overall victory at the most iconic endurance races in the world from 2023. We will be fully focussed on tackling this challenge.

"There is a spirit of optimism here. BMW has a successful history in prototype racing – the Le Mans victory in 1999 was unforgettable. Reviving this story in a modern prototype with M Power will thrill fans of BMW M Motorsport. The LMDh concept guarantees maximum cost control and offers a wide range of possible applications, including the IMSA series in North America, an extremely important market for BMW M. We are all eager to get stuck into the LMDh category with a compact and highly-efficient team set-up."
Mike Krack, head of BMW M Motorsport added: "Everyone in our motorsport team shares the same motivation: we want to test ourselves against our strongest opposition at the racetrack – and to celebrate victories for BMW. As such, the LMDh project is a real affair of the heart for us and exactly the new challenge we were hoping for. An extremely exciting project awaits us. To challenge for overall victories in Daytona and Sebring is a massive motivation. We have a lot of work ahead of us, but the anticipation is immense."
---