BMW is putting the final touches on the upcoming BMW 4 Series Coupe. The company has completed the extreme testing (weather and dynamics) in areas such as Sweden and the Nurburgring. With the last bit of polish being applied to the car's dynamic repertoire BMW has released some info on the upcoming model.
Follow Double Apex on Instagram and Facebook where we share more car content.
A step-change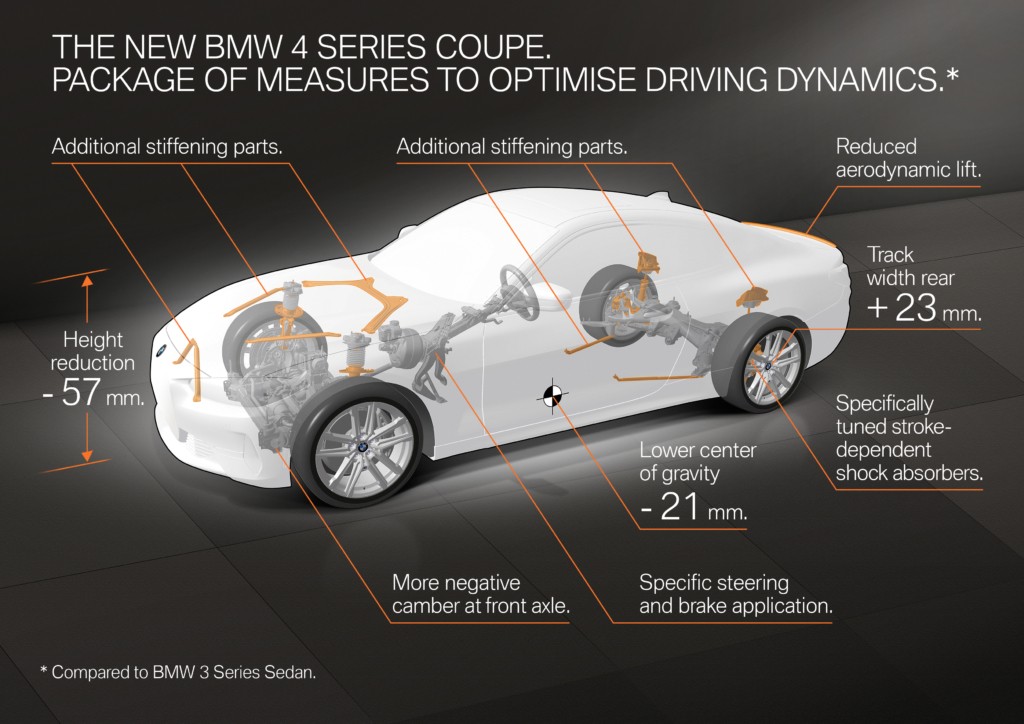 BMW has always tried to differentiate the 4 Series Coupe from its four-door sibling the 3 Series sedan. You can read our launch driving review of the 3 Series at this link. When compared to the 3 Series the coupe has a shape that is more aerodynamic, an overall height that is 57 mm lower and a centre of gravity is 21 mm closer to the ground.
Other changes to the car's make up include increased negative camber on the front wheels and a 23 mm wider rear track to sharpen the car's handling. Custom-made tower-to-front end struts and an additional panel on the bulkhead optimise steering precision. Additional bracing elements have been added around the rear suspension to increase stiffness.
Click here to read our exclusive interview with the M Division boss.
New performance model
When launched the model line-up be spearheaded by a BMW M440i xDrive Coupe, that is until the M4 arrives in 2021 (click here to read learn all the engine details of the M3/M4 twins). The M440i will be powered by a turbocharged straight-six engine that will feature 48V mild-hybrid technology. Maximum power is quoted as 275 kW with 500 N.m of peak torque.
Power is sent to BMW's xDrive all-wheel-drive system via an eight-speed automatic transmission. An M Sport differential is also in place to ensure entertaining dynamics. The final link in the power transmission chain is 18-inch alloy wheels with mixed-size tyres front and rear.