This past weekend the 2023 International Concours Of Elegance (ICE) St. Moritz was held in Switzerland. The event was held for the first time last year. The organisers are planning for it to be an annual showcase of classic cars.
Follow Double Apex on Instagram and Facebook where we share more car content.
---
Buy now and take advantage of free delivery in South Africa on orders over R349.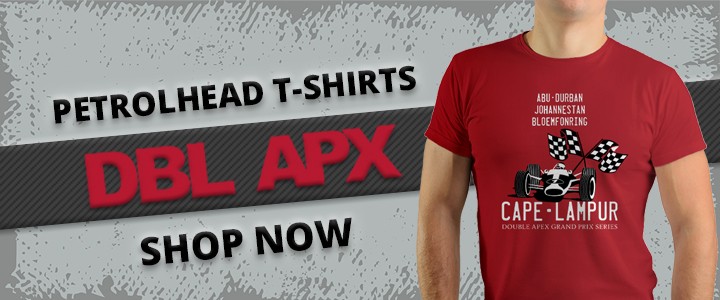 ---
History
The origins of ICE date back to 1985. A group of Scottish and British sportsmen drove to St. Moritz with their Vintage Bentleys. They drive their cars around the horse-racing track over the frozen lake of St Moritz.
Founder and Patron of the 2023 International Concours Of Elegance, Marco Makaus, was present in 1985 and he imagined this being an annual event. In 2019, a test run was held as a precursor to future events. However, Covid scuppered further events until 2022.
Click here to see highlights from the 2022 edition.
The 'race' arena consists of 200 mm of snow, 500 mm of ice, and fifty metres of water below. Drivers say the frozen snow crackles under their tyres like gravel at a stately home estate.
More below the gallery… images courtesy of Dario Fontana.
Cars Are The Stars
Just some of the exotics on show this year included a Ferrari 250 TDF, a Ferrari 250 TR, a Mercedes-Benz C111-II V8 and 300 SLS and a Ford GT40. There were also various one-offs, concept- and racecars in action. These included a Lancia Stratos Zero, an Auto-Union Type C, a Lincoln Indianapolis concept car and a Lamborghini Miura S Millechiodi. One of the newest cars on show was the Pagani Codalunga.
Please share our gallery of 2023 International Concours Of Elegance images using the social media buttons below.