The annual Passion for Speed racing festival took place over these last two weekends. Every year dozens of classic and historic racecars (and drivers) make their way from Europe and the UK to enjoy back-to-back race events at Zwartkops and Killarney. International drivers come to enjoy the South African summer, partake in local hospitality and let local race fans see, hear and enjoy the priceless machinery as they were intended, being racing flat out. We sent our award-winning motorsport photographer, David Marchio, to capture a few highlights from the 2020 Passion for Speed event held at Killarney. You can view other bespoke galleries at this link.
Follow Double Apex on Instagram and Facebook where we share more car content.
---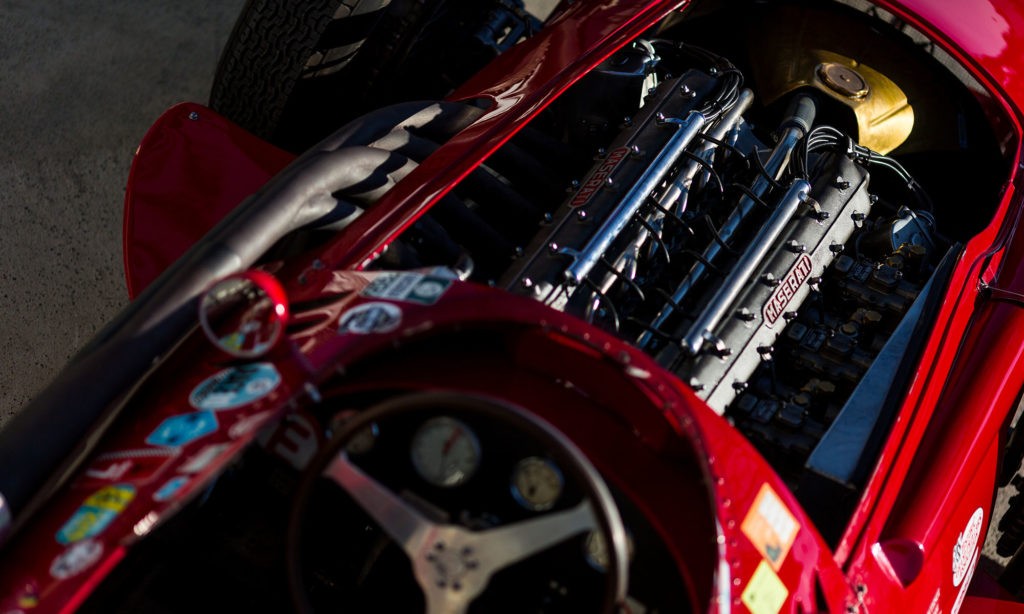 The 2,5-litre six-cylinder engine of the mighty Maserati 250F (above). This particular 250F, once raced by Formula One legend, Sir Stirling Moss, was driven by Christian Dumolin on the day. The distinctive red racecar sounded glorious and was a point of interest for many at the 2020 Passion for Speed.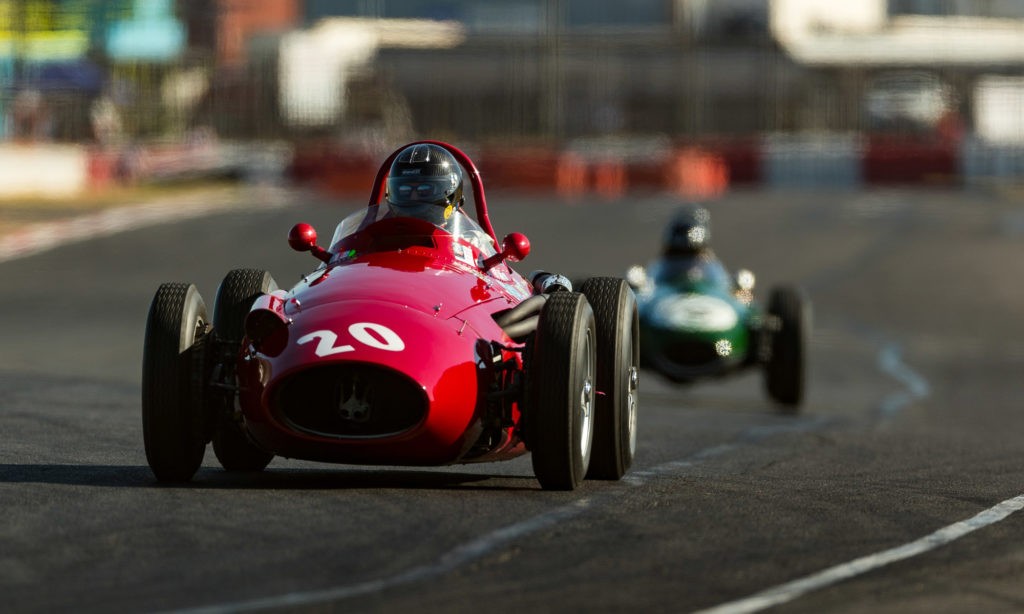 ---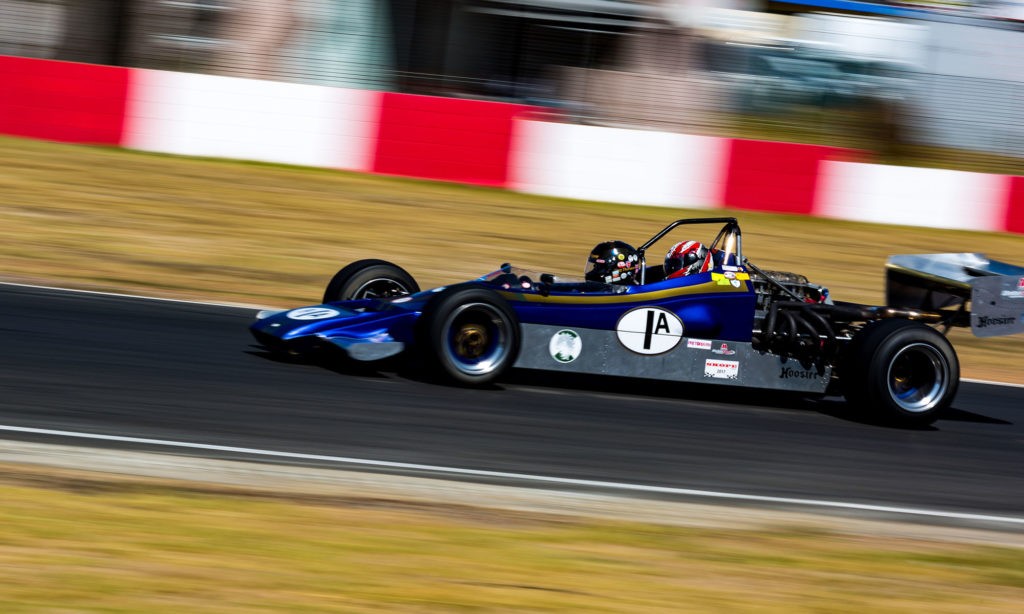 A few, very lucky spectators had the opportunity to ride shotgun for a few laps around Killarney in the very loud, thanks to its V8 powerplant, and powerful two-seater F5000.
---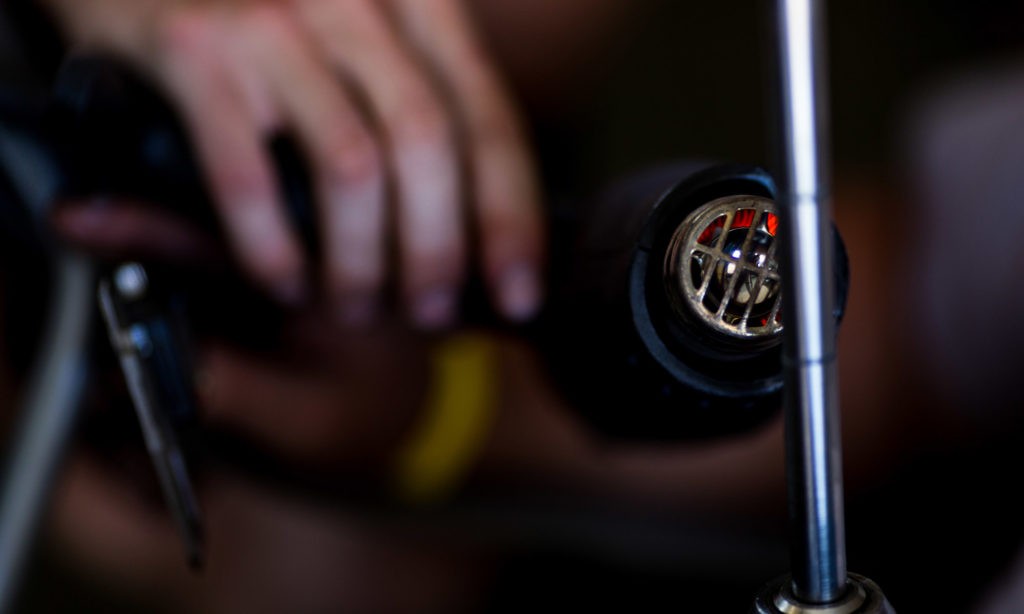 A quick way to warm cold car parts, a heat-gun has many uses, not just for scrubbing tyres.
---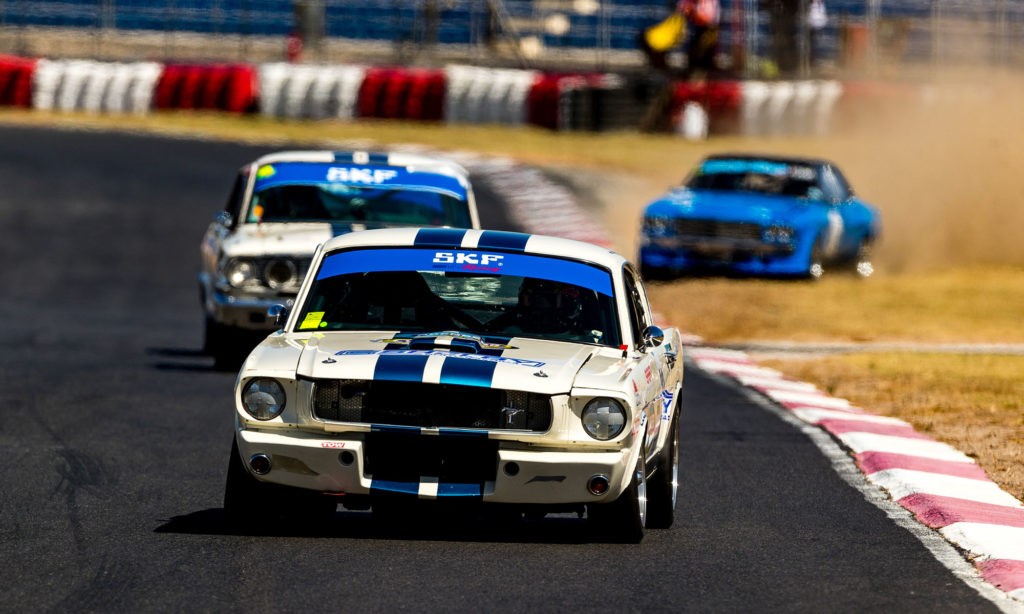 Peter Lindenberg thundering his Shelby Mustang towards Turn 4, well clear from the farming taking place behind as a Chev DeVille runs wide onto the outfield.
---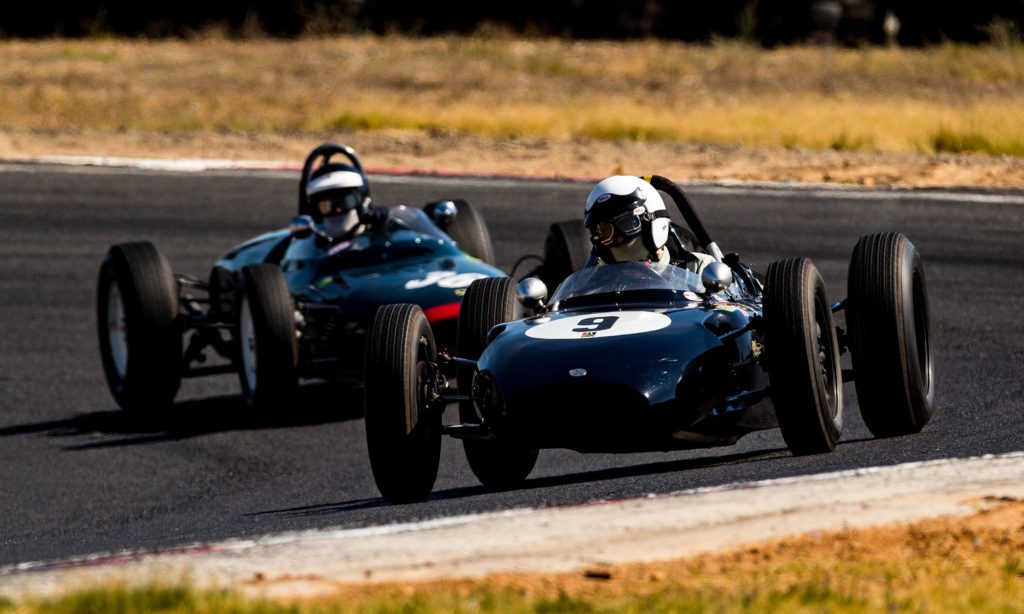 Arnold Herreman, steering his Alfa single-seater out of Turn 5, during the final race of the Historic GP class. No fewer than 16 of these iconic old F1 cars took to the track at the 2020 Passion for Speed. And they were not simply driving a parade, each and every driver was giving it their all.
---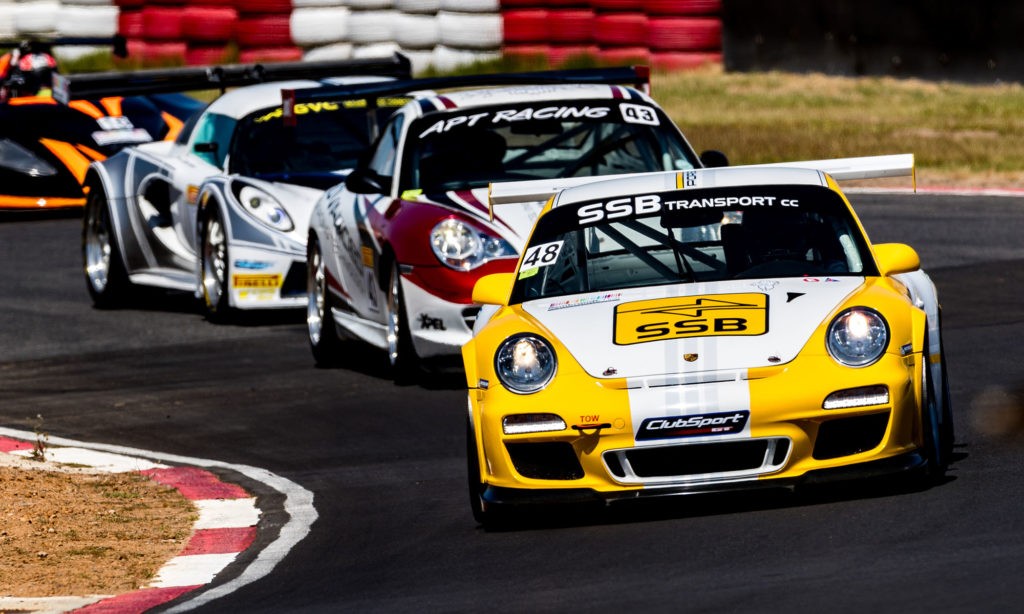 Andre Brink, behind the wheel of his Porsche 997 GT3, leading a group out of GT cars out of Turn 3, during race one of the Sports and GT category.
---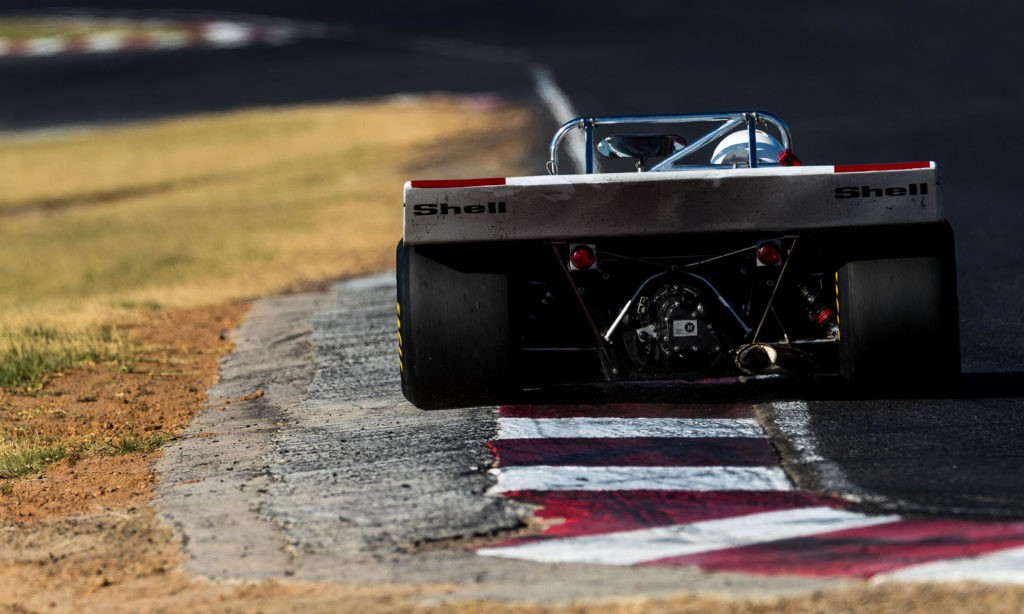 The Chevron B19 of Colin Ellison, driven here by Greg Thornton, uses every bit of track, and then some during the final race of the day; a 45-minute endurance event.
---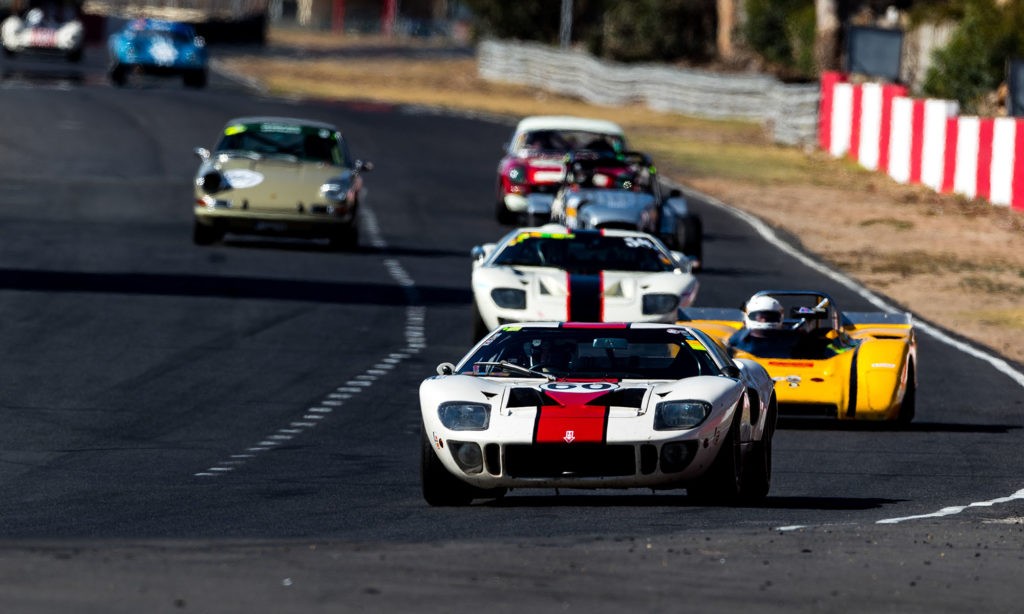 There was a diverse array of machinery sharing track space at the 2020 Passion for Speed at Killarney. Kennet Persson, handling the monstrous Ford GT40 with precision, here entering a hard braking zone from the high speed back straight. Persson went onto win the 45-minute endurance race.
---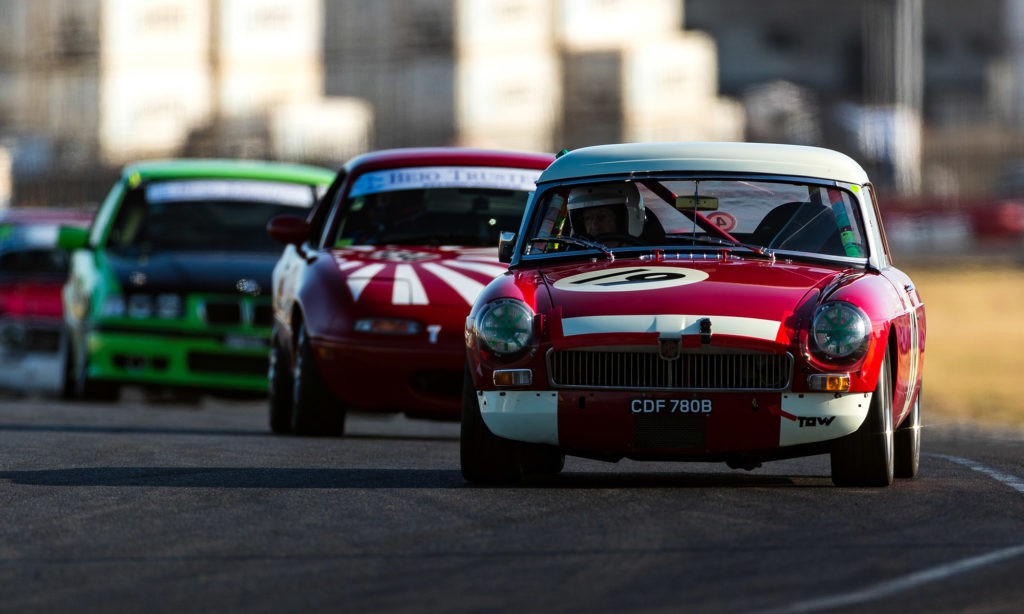 The MGB of Charlotte Verkuilen, out during qualifying in the Pre-66 class.
---