Many detractors thought it would perish, but six years later the all-electric Formula E series continues to flourish. The opening round of the world's only all-electric single-seat formula takes place in Diriyah in Saudia Arabia on November 22-23. Two races will be held in Diriyah before Formula E embarks on its world tour. Twelve more races will be held on five continents until the end of July 2020. The FIA-sanctioned series could even make its way to Cape Town, learn more here.
ZWEEEEEEEE: The Sound of Formula E
All the teams participated in the first official test session at the Valencia circuit in Spain earlier this week. Twelve crews with two cars each, representing ten manufacturers, will compete in the new season. A few notable additions to the field include Mercedes-Benz and Porsche. You can read more about Porsche's Formula E racer at this link.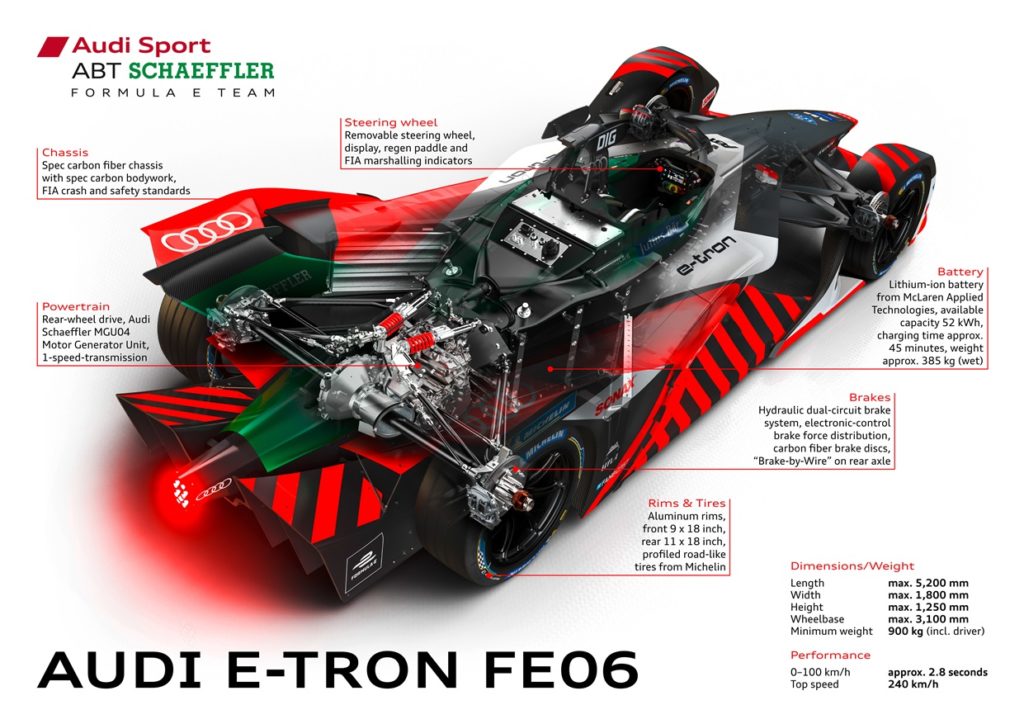 In fact, this is the only series where Audi, BMW, Mercedes-Benz and Porsche compete head-to-head. All the frontline German automakers will be aiming to beat out their fellow countrymen as well as outfits from other corners of the world, including China and India. Audi is the longest-running of all the German teams, joining the series in its inaugural season. During the test session held in Valencia, many competitors got their first chance to see new rivals in action. You can see some of the action in the video below.
Although they are newcomers to the series, Mercedes and Porsche must be considered a real threat. Porsche has competed in, and won the overall title of the World Endurance Championship. Mercedes domination of Formula One is well known to motorsport fans. The team clinched its sixth successive constructor's title at the recent Japanese Formula One Grand Prix. Both WEC and F1 have used hybrid powerplants for many years, which should mean Porsche and Mercedes will not be starting this all-electric campaign on square one.
Enjoys the sound of Formula E in the video below.