Volkswagen Motorsport is the reigning champions of the Global Touring Car (GTC) series held on local soil. Earlier today the local arm of the company pulled the wraps of its challenger for the 2020 campaign, called the VW Golf GTI GTC.
Follow us on Instagram and on Facebook for more car content.
Rear-wheel-drive fun
The VW Golf GTI GTC is a brand-new racer that resembles the Golf 8 GTI. It is based on a chrome moly tubular chassis that carries Golf GTI 8 skin. In keeping with series regulations the VW Golf GTI GTC uses a specific chassis, running gear, a mandated (Life Racing) ECU, slick tyres, suspension and Brembo brakes among other components.
Click here to read about a locally developed performance GTI called the Spitze.
Under the skin is a VW EA888 engine. The 2,0-litre turbocharged motor has been turned 90 degrees into longitudinal orientation and tuned to  deliver roughly 375 kW (500 hp) as quoted by VW SA's motorsport boss, and 600 N.m of torque. That power is delivered to the rear wheels via a six-speed sequential transaxle.
Second tier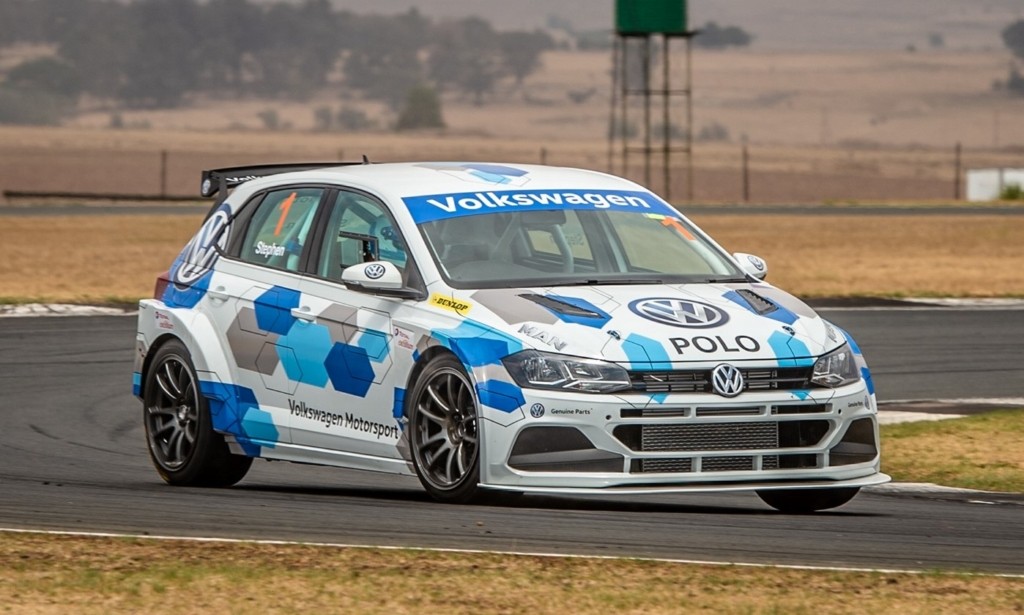 While it is often referred to as SA's premier circuit racing formula, GTC doesn't boast large fields with seldom more than half a dozen cars taking to the grid. VW is trying to bolster the top-level GTC class with a category known as SupaCup. VW Motorsport says that 11 examples of the newly developed car will take to the grid when racing commences. The new racer, based on the current Polo, boasts of 200 kW of power that is transmitted through a sequential gearbox.
This all-electric VW Golf could be the future of performance Golfs.
The start of the 2020 South African motorsport circuit racing season is still unconfirmed, but it is likely that motorsport events can resume in August 2020 without spectators. The first round will probably take place at Zwartkops Raceway in Johannesburg