Seasoned road tester and friend of Double Apex, Adrian Burford recounts more memorable incidents experienced during road testing. In Testing Times Part Two, he shares stories from two seasoned campaigners of this art.
Opening image by transportation designer Dan Wamono. You can see more of his handiwork on his Instagram account.
Testing Times: Part Two
In Testing Time Part One I described how road testing isn't dissimilar to war. Similarly, it is sometimes described as 99 per cent boredom and one per cent sheer terror. In today's instalment, we get very different tales from Denis Droppa and Geoff Goddard.
Follow Double Apex on Facebook and Instagram, where we share more car content.
One of the best things about Gerotek is that it is still quite wild – therefore there's wildlife around. Denis Droppa, Group Motoring Editor of Arena Holdings, has – like me – been a regular visitor to Gerotek for at least three decades so also has some stories to tell.
Animal Magnetism
"There hasn't been a single catastrophe of the low-flying variety and many of my incidents have involved the local 'critters'," says Denis. "I've hit a guinea fowl and a blesbok narrowly missed a full-sized male Kudu, and been chased by a male Egyptian Goose after I tried to shoo him and his brood off the high-speed oval.
Click here to read about Droppa's most memorable motoring moment.
"I've also put a Pajero onto its side on the twisty track, in the process discovering what top-heavy handling really means. The scariest moment was a puncture on the outside front wheel of a Mini Cooper while doing a high-speed test on the oval. Fortunately, I didn't hit the barrier (or go over it) and the run-flat tyre saved the day – I swear by those things!"
We can only conclude that Droppa does have some strange form of animal magnetism – in his very early days as a reporter with Star Motoring, returning from Sun City he swerved to avoid a cow and put a Mercedes test car onto its roof and into a ditch.
---
For all your vehicle testing needs or race driver, coaching requirements contact Stigworx by clicking the ad below.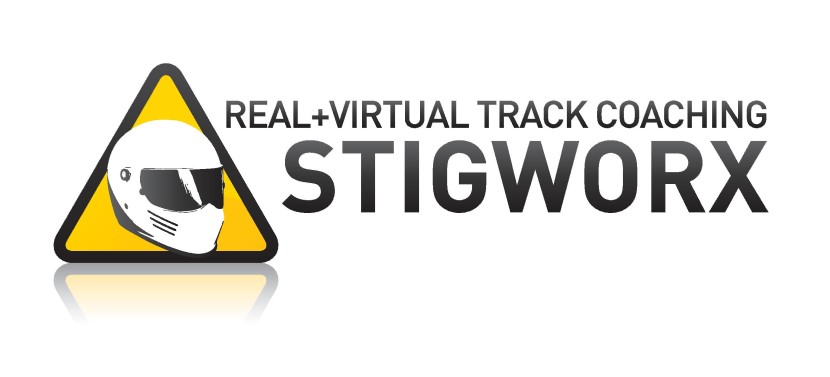 ---
Unique to SA
If the South African motor industry has a research and development "doyen", there is only one candidate: Geoff Goddard.
A former British Super Stox oval champion, Goddard joined BMW SA in the middle of 1982 and oversaw the entire gamut of local heroes/homologation specials. BMW 333i – check. 745i – check. BMW 325i Shadowline – check. 325iS Evo I and II – check. And even the local production of the 850i, assembled at Rosslyn, both for local consumption and export to Australia.
It was a happy twist of fate, the day we chatted to Goddard (now retired and living in Knysna, where he maintains a connection to the South African motorsport via the Simola Hillclimb organisation team) he had just had lunch with a former colleague and superior. That was Ernst Bauman, part of the Rosslyn plant's senior management team "back in the day". A charismatic maverick, he turned a blind eye to some of the behind-the-scenes stuff going on in the R&D department. This was a unique phase of innovation and the performance car legacy it left us is rather extraordinary.
It was at the end of this phase that this story occurred.
High-speed run
Goddard was at the wheel of an 850i, returning from Richards Bay, a favourite destination for testing thanks to a combination of temperature, wind, altitude and other factors. They had been testing differential ratios and were now homeward bound.
The car's entire raison d'etre was as a GT rather than a true sports car, so Goddard was cruising at an indicated 180 km/h or so, when – yep, a speed cop leapt into the road… They had clocked him at a bit over 170, which wasn't – considering the perfect driving conditions, excellent dual carriageway, and the car and driver combination – a big deal. 
But rules is rules…
The defense had scant grounds on which to hang its case and Goddard certainly isn't the kind of man to fabricate a story about a pregnant wife, a digestive crisis, or a share price emergency. He was simply in a hurry, in an effortlessly fast car.  
The debate amongst the boys in blue (khaki, actually, this being the South Africa of the early 1990s) was which town to take him to. In other words, where was the closest police station…in other words, where were the nearest cells.
Goddard was doing his best to charm his way out of the mess when a more senior officer arrived on the scene and a compromise was eventually reached: take the most junior cop – the laatie of the squad – back up the road and come through the trap at a similar speed and we'll let you go! Goddard was between a rock and a hard place: was he about to commit a second, bookable offence? But the top cop was adamant – the second one would cancel the first.
Yes officer, as you say
Obeying the instruction, Goddard jumped back into the driver's seat, the youngster – replete in the long socks and check-me-back shades in vogue at the time – climbed in alongside, careful not to disturb any of the testing hardware. He was going to get a feel of what it likes to cross the lines at a speed that would theoretically mean a straight to jail card.
The second run was faster, and when the car stopped in front of the crew, everyone was grinning, especially the youngster with the shades.
True to his word, Top Cop let Goddard go, and the last thing he remembers as he made a max r/min getaway (as per the request) was a bunch of smiling faces, mirror shades, moustaches, short shorts, and long, khaki socks…