We have been following news of the South African Formula E race since it was first rumoured that the series would be coming to local soil. Cape Town, in conjunction with a bid committee, has been doing the legwork to bring this FIA series to SA since 2019. 
Follow Double Apex on Facebook and Instagram, where we share more car content.
---
Order from our online store and take advantage of free delivery in South Africa on orders over R349.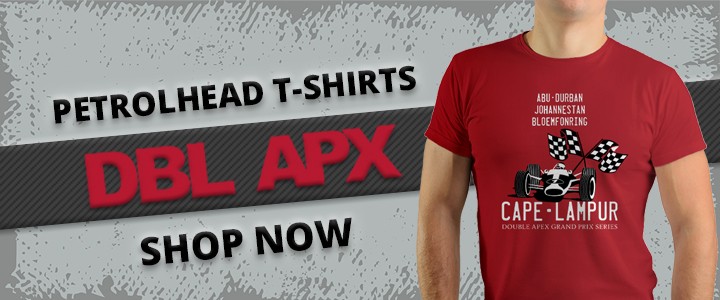 ---
Pushed back a year
Cape Town was mooted as the fourth round of the 2022 season when the calendar for next year was initially released. The FIA and Formula E have today confirmed Cape Town will host its first ABB FIA Formula E World Championship E-Prix in 2023. Formula E and race promoters E-Movement have agreed to host the inaugural Cape Town E-Prix in Season 9, rather than season 8 as originally intended. It will be the first of five races held in the Mother City.
Co-founder and chief championship officer of Formula E Alberto Longo said, "While we are of course disappointed to postpone our first race in Cape Town, we have received a hugely positive response from those in our ecosystem, all of which are excited to visit. Over the past 18 months we have learnt to be dynamic and flexible when delivering the ABB FIA Formula E World Championship and we look forward to working alongside our local partners to experience Cape Town when delivering its maiden race in 2023."
Formula E for beginners
In case you didn't know, Formula E is a single-seater race series. The cars are purely battery powered and come from teams including Jaguar, reigning champions Mercedes-Benz, Nissan and Porsche. The series features many former champions from leading categories as well as former F1 drivers. Formula E boasts world championship status, which means this is the first world championship single-seater race series to visit South Africa in over two decades; last Formula One race was at Kyalami in 1993. 
Read our exclusive interview with the owner of Kyalami, Toby Venter, at this link.
Races are held on temporary street circuits all over the world including Rome, Berlin, Monaco, Mexico and New York. The South African Formula E Race will take place on a track that, our sources tell us, will encircle Cape Town Stadium. Let us know on our Facebook page if you are excited to see this series race locally and if you'll be attending the event.
We received insider info on the proposed street circuit and reported on it here.
In their own words
Cape Town mayor Dan Plato said, "When we evaluated Formula E, we found that it fits the City of Cape Town's objectives including job creation, entrepreneurial opportunities for locals, destination marketing and massive economic impact. The City of Cape Town views Formula E as one of the key events that could go a long way in being catalyst in the long-term recovery as well as the sustainability of the events and tourism industries. We are committed to working with E-Movement to ensure that Cape Town is ready to host this exciting race event in 2023." 
Iain Banner, the chairman of race promoters e-Movement (Pty) Ltd, said: "We have signed a long-term agreement with Formula E to stage the Cape Town E-Prix and look forward to delivering a marquee event for many years to come. The race will be the highlight and focal point of a week-long programme of activities that is intended to showcase the potential of electric vehicles by way of an E-Mobility Festival. As part of this we will also stage an E-Invest Summit to attract global investors and match them with investment opportunities that exist in Cape Town and South Africa at large in the green economy."