The SA Historic GP took place on November 25. This unique event was a gathering of cars that raced in the South African Grand Prix between 1934 and 1939. Much like those earlier events the reunion took place at the East London Grand Prix Circuit. A few days after the track component, the road-going cars drove down to the Western Cape along the scenic Garden Route.
A two-day Grand Prix Garden Party at Val de Vie Estate was the culmination of the week-long event. In this SA Historic GP Gallery – Part 1 we bring you highlights from the racetrack and road trip. Keep an eye on our site for Part 2.
SA Historic GP Gallery – Part 1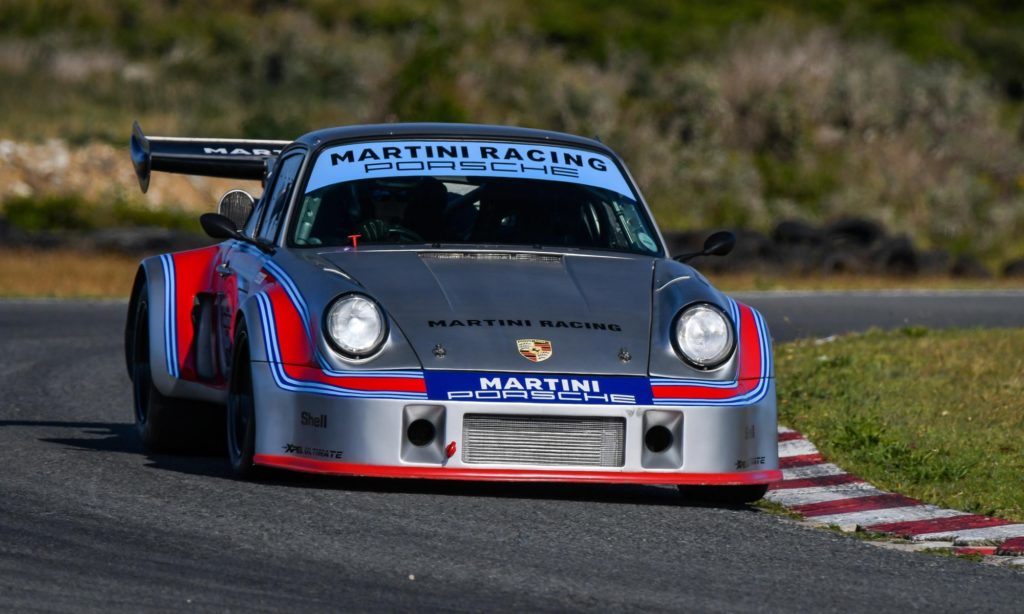 A modern-day Porsche in iconic Martini livery joined in the fun as well.