A few days ago we brought you an article about a pretty rare McLaren F1 that is up for auction. You can read that post by clicking here. The same company, RM Sotheby's, is now offering another extremely rare car for sale, which also happens to be one of our favourites of all time. This time it's a one-off, road-going Ferrari F40 Competizione.
Follow Double Apex on Facebook and Instagram, where we share more car content.
---
Buy now and take advantage of free delivery in South Africa on orders over R349.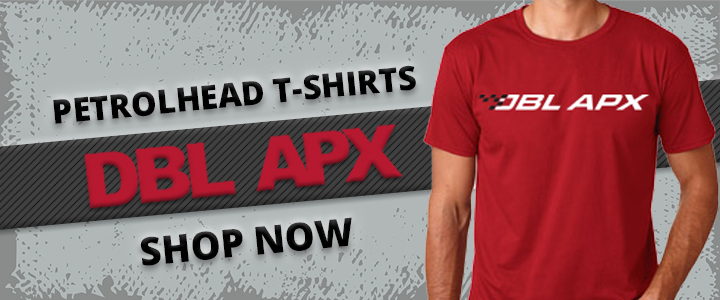 ---
One-off
The Ferrari F40 is an iconic car. It is as famous and desirable as the McLaren F1. Any F40 would be more than enough for most petrolheads. However, this road-going Ferrari F40 Competizione must the holy grail of them all.
Click here to read about our Ferrari F40 driving experience in the place of its birth.
Ferrari authorised the production of a series of racing F40s. Italian specialist firm Michelotto built up nineteen F40s that were classified as F40 LM (for Le Mans). A further seven F40 GTs were built for use in the Italian Supercar Championship. Another seven referred to as the F40 GTE were built for the BPR Global GT Series.
In addition to the official racecars a number of road-registered F40s were subsequently upgraded for competition use. The road-going Ferrari F40 Competizione you see here was one such car.
Race history
The original road car was delivered to its first owner in the Netherlands. It was converted to a racecar about three years later. The road-going Ferrari F40 Competizione was initially upgraded for racing duties with new suspension, uprated brakes and bodywork. The car was successfully raced in the Netherlands for many years.
The car then ended up in the UK. It was there that it underwent ever further modification. This included an upgraded roll hoop and a full suspension upgrade with new racing dampers. Other upgrades included a Stack instrumentation system and on-board air jacks. The 2,9-litre twin-turbocharged V8 was also upgraded to deliver 515 kW. After the last round of upgrades the road-going Ferrari F40 Competizione enjoyed several more years of on-track success.
Read about another analogue Italian supercar that we were lucky to drive at this link
Converted back
The latest owner decided that the F40 needed to be converted back to a road car. An Italian company that works on special projects for the Ferrari factory was responsible for the conversion. The body was complete disassembled, it was stripped to its bare materials and repainted in 'Grigio Nardo'. The typical red bucket seats were replaced by contrasting blue fabric items. 
Several items remain from the car's days of competition. Among these are the bonnet with air extraction vents and headlamps under fixed covers. There are also centre-lock alloys on all four corners. And there is an adjustable rear wing instead of the fixed unit seen on other road versions. Power rating of the engine was also raised around the same time. Peak power can be set between 515 kW and 750 kW depending on what the driver requires.
Images by Wolfango Spaccarelli for RM Sotheby's and, you are keen to own this special car, here's the advert link.