BMW's dedicated small car division Mini, will be returning to the Nurburgring 24 Hour race this year. This marks the first time the brand will be racing at the Green Hell in ten years. Starting point for this exercise is a giant rear wing, to which a Mini JCW has been attached.
Follow Double Apex on Facebook and Instagram, where we share more car content.
---
Buy now and take advantage of free delivery in South Africa on orders over R349.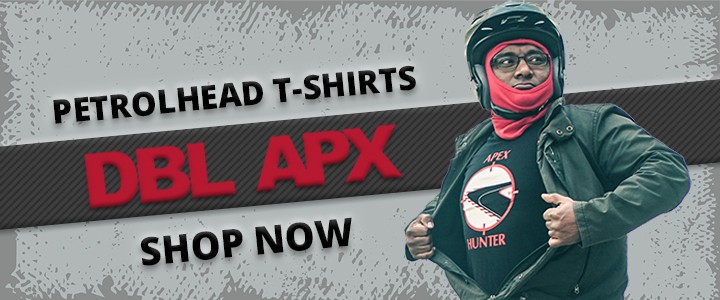 ---
Race ready
Seriously though, the Mini JCW has been race-prepped by privateer team Bulldog Racing. The outfit will compete in the SP3T class. The race Mini JCW uses the very same powertrain as the standard car. The turbocharged four-cylinder engine develops 225 kW with 450 N.m of torque. Power is sent to the front wheels through an eight-speed automatic transmission. A mechanical differential lock has been added to the mix. 
Learn more about the standard Mini JCW by clicking here.
Other changes have been the adoption of a race-spec catalytic converter and a 100-litre fuel tank. There are also larger brakes in place to deal with the rigours and punishment of racing non-stop for 24 hours.
There are several external changes, as you can see from the images. The bespoke aero kit includes the aforementioned rear wing, a rear diffuser under the bumper and a much larger front splitter. The front bumper features additional vents for cooling. There are an added set of driving lamps for racing through the narrow track at night. The racecar still features the road car's chunky fender extensions.
Stripped out
The cabin has been stripped of all seats and sound deadening material. Instead, there is now is a full roll cage and a body-hugging OMP race bucket in place. Bulldog Racing has also swapped the glass windows out for lightweight composite items.
You can watch the Mini JCW race against an array of machinery on the weekend of May 26 to 29. The race takes place at the famous Nurburgring and uses a combination of the Grand Prix Circuit and the Nordschleife for a total of 25,4 km.
Watch our video of driving the Nurburgring Nordschleife below: