We adore lightweight cars here at Double Apex. There's a simple purity in making progress with minimal power and low mass. This is why we have an MX-5 track car of our own (click here to read more). However, road cars aren't much more lightweight and basic than the recently unveiled Caterham Seven 420 Cup.
Follow Double Apex on Facebook and Instagram, where we share more car content.
---
Buy now and take advantage of free delivery in South Africa on orders over R349.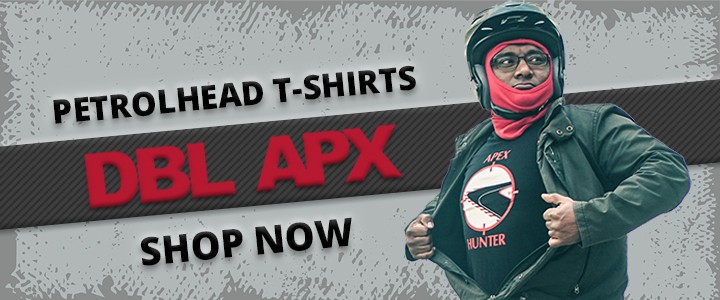 ---
Dr Jekyll and Mr Hyde
The Caterham Seven 420 Cup is one of the last true lightweight sportscars left in the world. Considering its total mass is just 560 kg, it even makes a Miata look pudgy. The package features the bare necessities to make it road legal, as a result, niceties such as a roof are not included, and neither is a front windscreen for that matter. Don't forget, this is still a road car that you can drive to and from your local circuit.
The racetrack refugee is powered by a Ford-sourced 2,0-litre engine. The Duratec mill is naturally aspirated and produces 155 kW along with 203 N.m of twist effort. Power is sent through a Sadev gearbox to the rear axle with a limited slip differential. The best part of the six-speeder is that it has a full sequential action just like a real racecar.
The company's website says that the Caterham Seven 420 Cup can sprint from zero to 96 km/h (60 mph) in 3,6 seconds. It has a top speed of 219 km/h, and while the latter figure is no match for most other performance cars, it's not really the point of a Caterham 7, cornering speeds are.
Check out the Hyper X1, one of the most extreme track machine you're likely to ever see.
Twisty turny
The Caterham Seven 420 Cup comes with fully adjustable Bilstein dampers, which is a first for any road-going Caterham. They can be adjusted through ten steps by simply turning a dial by hand. No special tools are needed to find your ideal set-up. These adjustable Bilsteins help control 13-inch alloys shod with sticky rubber. The alloys cover four-pot calipers, although we doubt ABS is standard, or an option for that matter.
CEO Graham Macdonald said: "The Seven 420 Cup is, quite simply, the best track day car we've ever made. By taking everything we've learned in the development of our top-tier Seven UK Championship racecar and engineering in a level of adaptability and approachability that belies the Seven 420 Cup's incredible performance, we believe we've created a car that drivers of all levels can enjoy driving to, around and from any circuit while still experiencing the exhilaration and engagement that Caterhams are renowned for."
Check out the 420 Cup in action in the video below.