Honda SA recently sent us its range-topping Honda Fit Hybrid to drive for a few days. We drove the newcomer for over a week and share our views here.
City cars are such a great idea. They are small, easy to manoeuvre and feature fuel efficient engines to emit as little in the way of harmful emissions as possible. The Honda Jazz has been an exemplary example of a city car. Over several previous iterations the little from the East has built a reputation for fuss-free city commuting.
Follow Double Apex on Instagram and Facebook where we share more car content
Building blocks
Over previous generations the Honda Fit, previously called Jazz in our market, has hit on a recipe that seems to work well for the intended client base. This means that the essential building blocks that make the Fit as popular as it is have not been changed. The car still has the same tall, upright appearance, ovoid shape and narrow-ish waist that help create the cabin space owners have become used to. This latest generation Honda Fit's appearance has been uplifted with the addition of LED head- and taillamps to give it a modern appearance.
Van-like
That same air of modernity is carried over to the cabin. Occupants are met with a full-colour touchscreen infotainment interface (which boasts full mobile connectivity) while ahead of the driver is another digital screen. The latter can be configured to show just about any info the driver wishes to view using the buttons on the two-spoke steering wheel. For the most part the cabin is covered in materials that create a perception of quality in an occupant's mind.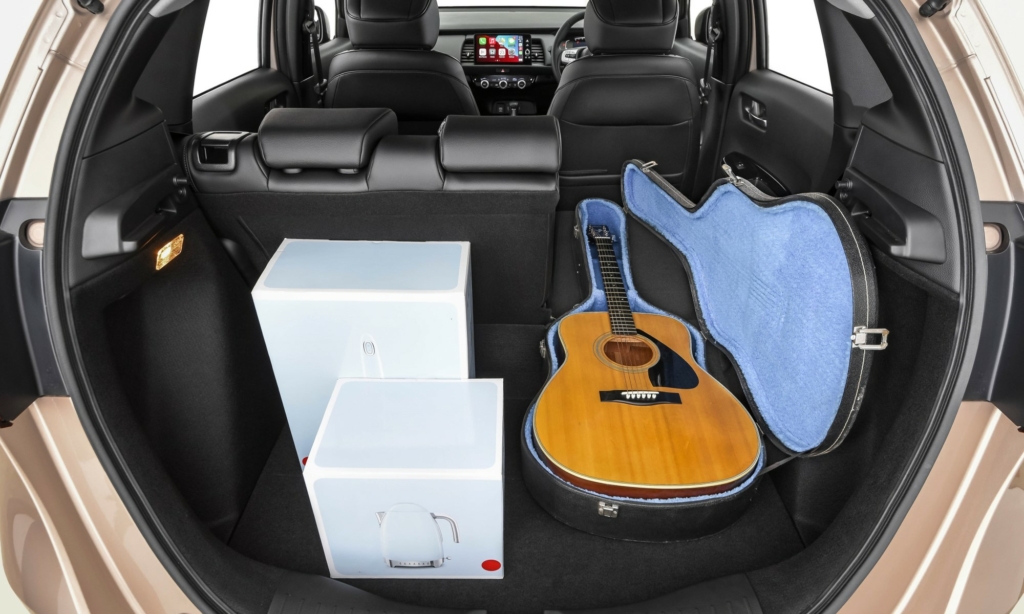 Space is more than adequate for four adults. Should you be taking those same four adults on a weekend away then the boot volume will prove a limiting factor. However, the Honda Fit is designed first and foremost as a city car. The rear seats are design to fold up and/or tumble forward. This means that one can transport odd-shaped objects, which cannot be laid on their side ie a pot plant, in the rear footwell.
Should more space be required one can fold down all the seats (bar the driver's chair) and load in something as long as a surfboard, or even a mountain bike. The multi-configurable 'magic' seats, as dubbed by Honda, really do make the Fit a handy companion for small families or work-from-home entrepreneurs.
Fuel sipper
The Fit in our care was the Honda Fit Hybrid eCVT, which is the range-leader. It has all the same benefits of its siblings and has a fuel-efficient drivetrain. Under the stubby bonnet is a 1,5-litre petrol engine that boasts an electrically driven component. The electric drive motor is powered by a lithium-ion battery pack.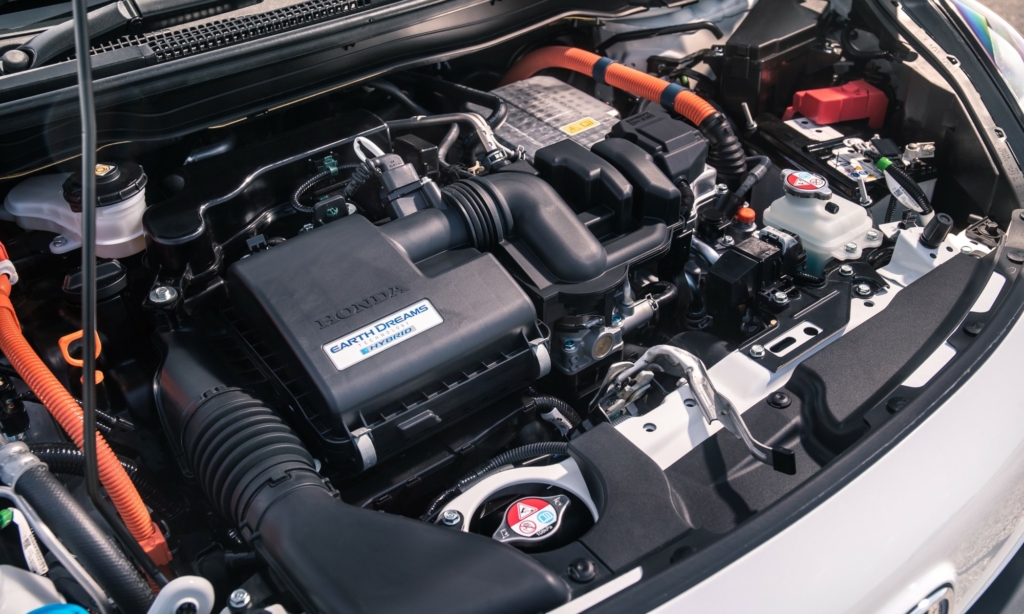 One can pootle along from traffic light to traffic light or in late afternoon traffic without using too much petrol. At low speeds forward motion is supplied purely by the electric motor. As speed rises the petrol engine kicks in to add some urge to proceedings. Depending on how heavy/light your right foot is the powertrain can be in electric mode, hybrid mode or just petrol mode.
This system works seamlessly and, thanks to the hybrid badging, one is constantly aware of your driving style. You tend to cruise along as slowly as is needed to maintain the near-silent electric drive. When on a motorway or needing to make fast progress the petrol engine takes over completely.
Single-use cars
At the start of this piece we said that the Honda Fit has built a reputation as being an excellent city car, and it still is. It plays the role of urban runaround with absolute ease. This is made even more attractive thanks to that hybrid powertrain of the range-topping Honda Fit Hybrid eCVT. 
However, at a few rands under half a million the Honda Fit Hybrid eCVT is by no means cheap. This price precludes the Honda Fit from being a car that one can own just for use in the week and/or around the city. SA has been beaten by the recent pandemic and new car sales show that there are fewer new-car buyers in SA and that many people are buying down to reduce their financial burden.
Summary
With our local market in mind the Honda Fit Hybrid eCVT just does not seem like a good, err fit. Ours is a price sensitive arena and this Honda falls on the wrong end of the scale in a market where buyers need cars/vehicle that fulfill multiple roles. Which is not to say it's a bad car, it's timing/pricing here is just very unfortunate.
Model: Honda Fit Hybrid eCVT
Price: R484 000
Engine: 1,5-litre inline four, hybrid
Transmission: CVT, FWD
Max power: 80 kW
Max torque: 253 N.m
Top speed: 175 km/h