Formula One returns to the home of motor racing this weekend as the series descends on France. Practice sessions start on Friday with qualifying on Saturday and the race taking place on Sunday afternoon (SA time). We bring you five facts about the French Grand Prix that you may not already know to whet your appetite ahead of the race weekend.
Follow Double Apex on Facebook and Instagram, where we share more car content.
---
Buy now and take advantage of free delivery in South Africa on orders over R349.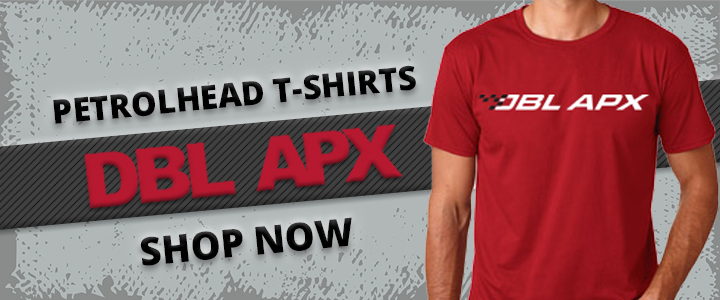 ---
Five Facts About The French Grand Prix
Renault won the first French Grand Prix in 1906. This was not part of the Formula One World Championship. La Regie had to wait another 73 years for its second victory in 1979. Frenchman Jean-Pierre Jabouille won the race, which was the first-ever victory for a turbocharged car in F1.

Michael Schumacher has more victories at the French Grand Prix than any other driver. The seven-time world champ claimed all his French GP wins at the Magny-Cours circuit.

The current home of the French Grand Prix is Paul Ricard. The facility offers over 160 configurations that range from 0,828- to 5,858 km. The automotive and racing industries often use the circuit for testing. Remote-controlled sprinklers can wet parts of the track to simulate rainy conditions.

The colourful lines that are a signature of the Paul Ricard circuit consist of varying grades of abrasive paint. The further away from the track you venture the more abrasive the texture. Our managing editor was a passenger at the circuit in a World Touring Car. The driver carried too much speed into a high-speed corner and they went off into the outfield. He described the slowing motion as being pulled back by a giant bungee cord.

Paul Ricard was renowned as an engine breaker. The Mistral Straight used to measure 1,8 km which meant that cars were at full throttle for a long period of time. The straight has since been shortened to less than one kilometre. There were no retirements at the 2021 French Grand Prix.
French GP Quick Facts
Official name: Grand Prix de France
Location: Le Castellet, Southern France
Lap Distance: 5,842 km (3,63 miles)
Lap Record: 1 min 32,740 (Sebastian Vettel, Ferrari)
Interested in learning more about Formula 1 and motorsport? Feel free to browse some of the other exclusive Formula One articles and reviews on Double Apex.