The 2024 Formula E calendar has been ratified by the World Motor Sport Council, the arm of the FIA tasked with such matters. The body has given the green light to a 16-round calendar for the 2024 Formula E season. Unfortunately, for local race fans, the schedule excludes the Cape Town E-Prix. 
Follow Double Apex on Instagram and Facebook where we share more car content.
---
Buy now and take advantage of free delivery in South Africa on orders over R349.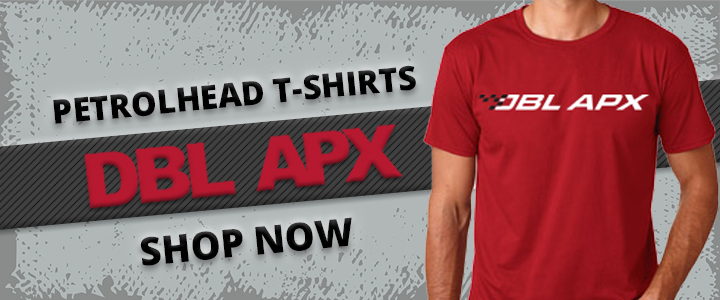 ---
A Successful Debut
The inaugural Cape Town E-Prix took place in February of this year. We attended that event, which was well organised, a complete sell-out and cast the Mother City in a great light. The general sentiment around the event seemed positive and there was talk that the local organising committee was aiming for a five-year deal, which has not materialised. The first venue in Southern Africa to host an E-Prix is not on the upcoming schedule.
Sixteen Formula E races will take place across 11 cities that includes all the continents, bar Africa and Australia. Diriyah (Saudi Arabia), Italy (venue TBC), Berlin, Shanghai and London will host two rounds each. See calendar at the bottom of this post.
Event organisers sent us a press release explaining the current position.
In Their Own Words
Chairman of Formula E Cape Town, Iain Banner, says, "Building on the phenomenal success of this year's event, we plan to surprise and delight South Africans when we do it again in 2025. We wish all the teams a fantastic season as they bring the Formula E fever to China, India, and the US. As a local promoter, we're on a drive for 2025".
The Cape Town E-Prix was voted the best race of the 2023 season in a fans' choice poll and drivers and organisers are eagerly anticipating the event's return to the Mother City.
ABB FIA Formula E co-founder & chief championship officer, Alberto Longo says "Cape Town was a highlight of Season 9, not just for local fans at the race, but for TV viewers around the world who tuned in to see spectacular racing against the iconic backdrop. We remain completely supportive of the local stakeholders and know they are doing all they can to stage a Formula E race in 2025."
You can read our thoughts on the 2023 event here.
Another Casualty
The Cape Town E-Prix is the latest casualty of international racing action on local soil as the Intercontinental GT Challenge won't visit SA for the Kyalami 9 Hour in 2024. FIA World Rallycross at Killarney is the final remaining international event that visits SA. However, the recent event was poorly supported (as you can read here), which leaves us wondering if it will return next year.
2024 FIA Formula E World Championship  
| | | |
| --- | --- | --- |
| Date  | Country  | Venue  |
| 13 January 2024  | Mexico  | Mexico City  |
| 26 & 27 January 2024  | Saudi Arabia  | Diriyah  |
| 10 February 2024  | India  | Hyderabad  |
| 16 March 2024  | Brazil  | São Paulo  |
| 30 March 2024  | Japan  | Tokyo  |
| 13 & 14 April 2024  | Italy  | TBD  |
| 27 April 2024  | Monaco  | Monaco  |
| 11 & 12 May 2024  | Germany  | Berlin  |
| 25 & 26 May 2024  | China  | Shanghai  |
| 29 June 2024  | United States  | Portland  |
| 20 & 21 July 2024  | Great Britain  | London  |