It's difficult to believe, but the Audi R8 has been around for over a decade. For the last ten of those, the recognisable sportscar from Audi has been available with V10 power. It is that latter fact that Audi is celebrating with the launch of the Audi R8 V10 Decennium. If you are a bit rusty, Decennium is the Latin word for decade.
A 386 kW version of the V10 was employed in an Audi R8 for the first time in 2009.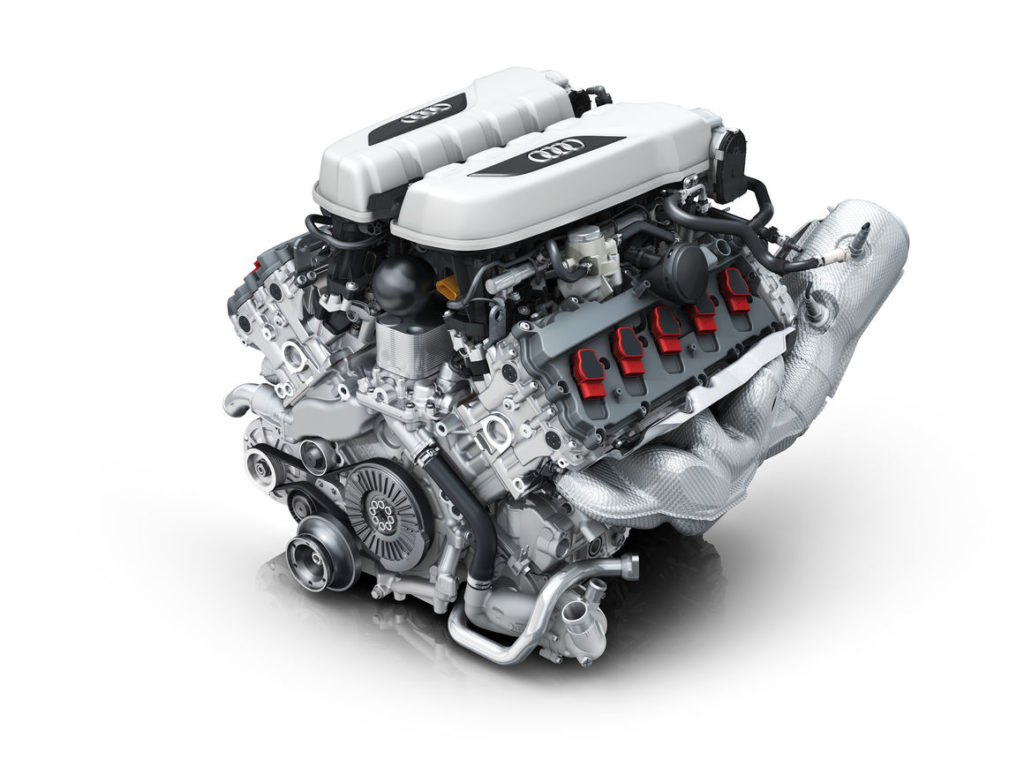 Power from that engine (borrowed from sister brand Lamborghini) rose to a peak of 412 kW. A highly revised engine was employed in the second generation R8 and power rose to 449 kW in V10 Plus models. The Audi R8 and Lamborghini Huracan are unique in the segment as the only cars to feature high-revving naturally aspirated powerplants when all rivals have turned to forced induction.
Check out the refreshed Audi TT RS by clicking here.
V10 power, naturally
The naturally aspirated, direct injection 5,2-litre engine, as found here, is in its most powerful form to date. Maximum power is 456 kW with peak torque of 580 N.m. With Quattro AWD the Audi R8 V10 Decennium can bolt from zero to 100 km/h in 3,1 seconds. Top speed is quoted as 331 km/h.
Limited edition
Only 222 units of the Audi R8 V10 Decennium will be produced. The model will available in just a single trim level, as seen here. The milled 20-inch wheels and the intake manifold of the engine are finished in matt bronze. The front spoiler, side sills and the diffuser are painted in gloss black. The side blades and exterior mirror housings are made from gloss carbon-fibre. The Audi R8 V10 Decennium is available in a select few colours including Daytona Grey, pearl or matt; Suzuka Grey, metallic; Floret Silver, metallic; Mythos Black, metallic; Ascari Blue, metallic and Kemora Grey, metallic.
Different inside
The model differentiation continues in the cabin as well. The Audi R8 V10 Decennium is finished entirely in black, with the inlays in gloss carbon-fibre. The quilted rhombus pattern stitching on the seats is finished in gloss black; the contrasting stitching in a gloss copper tone. The selector lever and the steering wheel feature copper-coloured stitching, as do the centre armrest, the door cards and the door rail.