Imagine driving down a busy highway in a new 911 Porsche! As you drive past all the cars, heads turn and traffic stops. Everybody who appreciates a beautiful car will look at you with jealousy and envy along with a longing look in their eyes!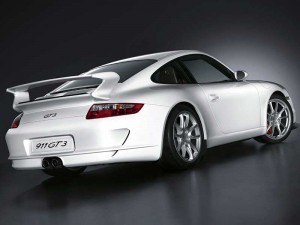 A 911 Porsche is a beautiful luxury, two door sports car, it has a unique design and has an independent rear suspension. It was first introduced in 1963 but has been developed many times but with the basic concept as an outline. It was modified for racing and rallying along with any other car competitions. In 1999 it also got an award for being the car of the century! Now that is impressive, it is also one of the oldest coupe sport car that are still being produced.
The car types such as Carrera, GT3, or Turbo models refer to the model even though they are all 911 Porsche models. The 911 Porsche Classic was between 1963 and 1989. The original sketches also date back as far as 1959. It was originally named a 901 Porsche instead of the 911 Porsche and 82 models were built under the original 901 Porsche name. The name was changed when the Peugeot company protested and said that they had exclusive rights to all model names with a zero digit between two other digits. The first 911 Porsche model reached the US in 1965.
The 911 Porsche model Carrera RS was from 1973 and 1974 and these models were and are still considered very valuable by collectors. Many feel that is was the greatest classic 911 Porsche model of all time. The RS model was built merely so that Porsche could enter racing formulae which was insisted on a certain number of models being made.
The 911 Porsche and 911S 2.7 Porsche was between 1974 and 1977. The 1974 model had three significant changes made. One was to increase the torque, it also had an introduction made to impact bumpers and lastly to use fuel injectors.
The latest 911 Porsche model is a 997 series and as from 2005 to 2011. The original 996 was heavily revised and replaced with the 997 series. The interior was also made more modern.
To own a 911 Porsche model, no matter the year is a great achievement for the owner and is a dream of many who have fallen on love with any Porsche model.