We outline the recent Turkish Formula One Grand Prix in Istanbul in this report F1 Review Turkey 2021.
Intercity Istanbul Park is a challenging circuit and is regarded as a modern classic. Many fans consider it one of the better Herman Tilke-penned circuits. This undulating 5,4-km long track was a regular feature on the calendar between 2005 and 2011. It made a welcome return to F1 last year as the FIA revisited some old favourites in a bid to pull together a full season amid Covid-enforced travel restrictions. This year it replaced the recently cancelled Japanese race.
Follow Double Apex on Instagram and Facebook where we share more car content.
---
Order from our online store and take advantage of free delivery in South Africa on orders over R349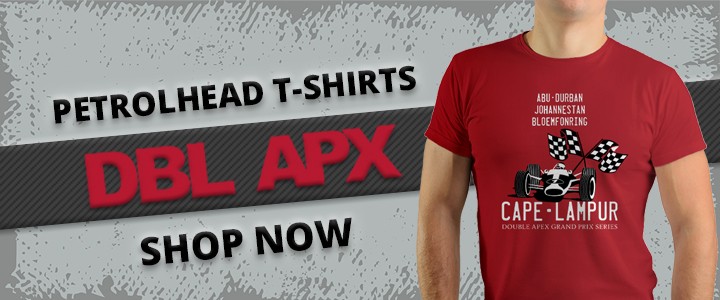 ---
Tricky underfoot
Rain was forecast for the race weekend and teams were faced with the prospect of a wet track for qualifying. As a result drivers scrambled to set a lap time before the heavens opened. Damp conditions underfoot saw many driving errors as drivers pushed to find the grip limit.
When the flag fell it Mercedes driver Lewis Hamilton who set the quickest time of the day fractionally ahead of his teammate and Valtteri Bottas. Hamilton had to take a ten-place grid penalty for taking a new ICE component of his power unit relegating him to 11th. The Brit's penalty promoted his title rival, Max Verstappen(Red Bull Honda) onto the front row of the grid.
Iffy conditions
Weather forecasts predicted rain for race day, however, a full blown downpour stayed away. The race did begin in wet conditions with all runners starting on the intermediate tyre. Most drivers were cautious at the start with everyone, bar Fernando Alonso (Alpine F1), getting through T1 and T2 unscathed. The Spaniard tried an ambitious move around the outside of Pierre Gasly (Alpha Tauri Honda). Gasly was dealing with a fast starting Sergio Perez diving up the inside and the end result was Alonso forced to the outside of the track.
On a charge
The front-runners took a few laps to feel out the drying track and manage their tyre temps. Bottas took a steady lead over Verstappen. As the leaders settled into a rhythm Hamilton was making a charge from his 11th spot start. Another driver making up positions was Carlos Sainz (Ferrari) who started second last on the grid after also taking a penalty for a new engine.
By lap 11 Hamilton had made his way up to fifth position, the Brit finding grip around the outside of many drivers at unexpected positions of the track. When Sergio Perez (Red Bull Honda) pitted the Englishman was promoted to fourth.
Never dry enough
By lap 35 most drivers had worn out their intermediate tyres, which triggered a flurry of pit stops. The leaders stopped which allowed Charles Leclerc (Ferrari) to briefly take the lead. While the rain stayed away the track didn't dry enough to allow for slicks. Sebastian Vettel (Aston Martin Racing) gambled on medium compound slick tyres but the experiment failed horribly as the German struggled to keep his car on the track and stopped one lap later for a fresh set of intermediates.
Back in front
Leclerc eventually stopped ten laps from the end giving Bottas back the lead. The Ferrari driver's stop handed Hamilton third place. The Englishman was hoping for a dry line – to take on slicks – or more rain to appear before the race ended. Neither happened and Hamilton had to stop on lap 51 to swap a set of very worn intermediates for a brand new set.
At the line
Leclerc was running in a strong third until he was passed by Perez late in the race. Bottas claimed his first win since the Russian GP in 2020, taking a bonus point for setting fastest lap of the race. He was followed home by team mates Verstappen and Perez. Leclerc narrowly missed out on the podium but managed to hold off Hamilton, who finished fifth. Pierre Gasly finished ahead of Lando Norris (McLaren-Mercedes).
Heading West
The F1 circus heads to Austin Texas in two weeks (October 24). Max Verstappen heads to the US as championship leader, by six points, but he and RBR will be well aware of the resurgent Mercedes-AMG outfit and the dominance that Hamilton has displayed at the Circuit of the Americas in previous visits.