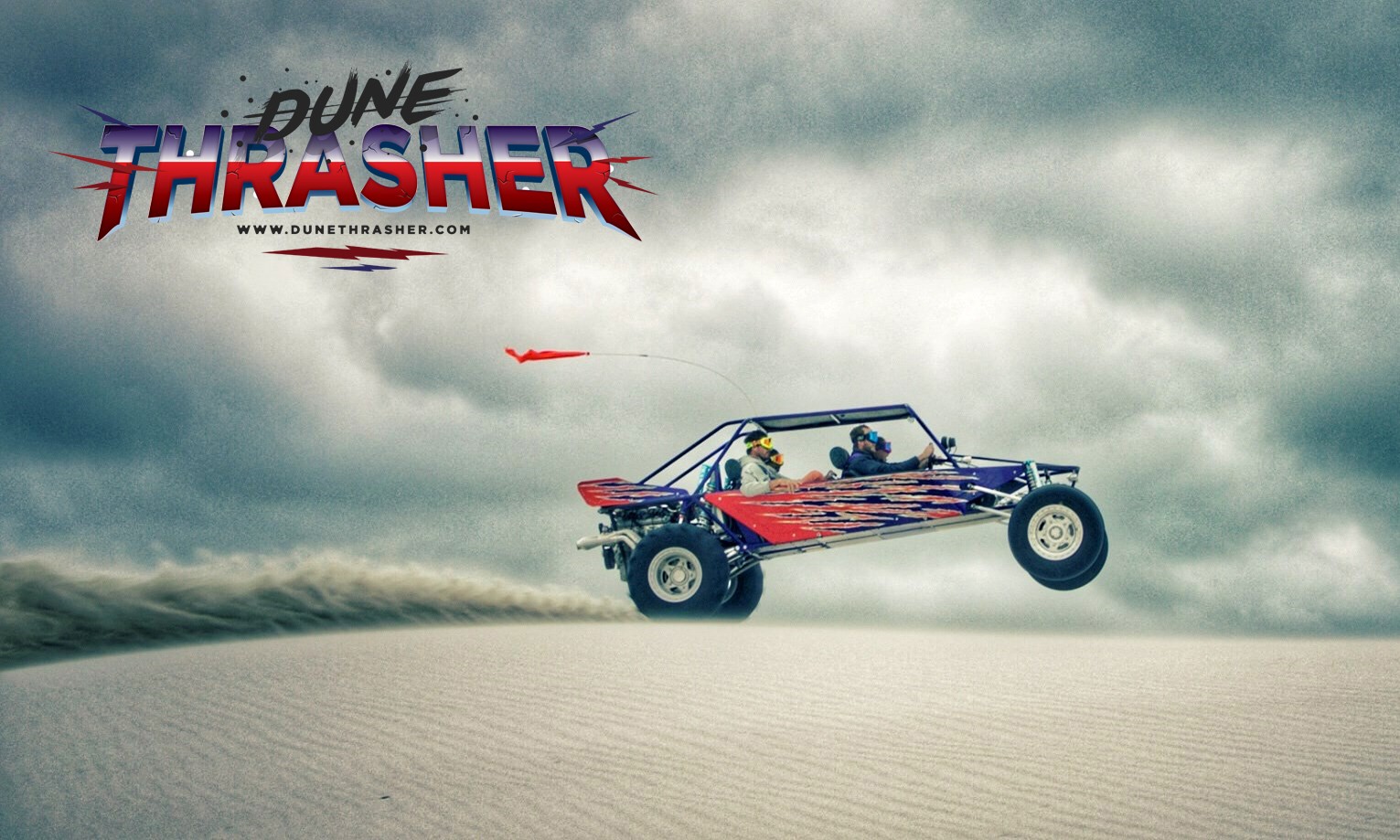 Dune Thrasher a full-throttle adrenalin-pumping ride like no other. It is billed as the ultimate off-road driving experience that lies somewhere between a rally car and a roller coaster.
The star of the show is undoubtedly the Dune Thrasher buggy. This custom-built sand-rail, imported from the US, is powered by a 300 kW V8 engine. Experienced drivers provide an adrenaline-packed adventure through the scenic Atlantis Dunes on the West Coast near Cape Town. Timed just right passengers will be looking at the sky as the buggy wheelies over crests.
Dune Thrasher tours cost  R1 200 per person (minimum two people) for 20 minutes including a photo stop. If you book using the contact form below you will receive a 5% discount on your booking.
Dune Thrasher: It's the rollercoaster of the dunes.

For enquiries and bookings please fill out the form below.